Graphic Design for the People!

Tuesday, September 12, 2023
5:30-7:30pm
Learn how to use free, open source, and commercial tools necessary to produce graphic communications correctly. The class will make use many well-known programs, such as Word, Excel, Google — and others that may not be as common — InDesign, Illustrator, GIMP, Weebly, WordPress, Inkscape, etc.
Although the Adobe Creative Suite is the "go to" collection of graphic design apps — there are alternatives! This class will not focus on a single app, but rather how they work together to produce your project — and produce it correctly. The class will cover several graphic design projects that will require the use of a variety of tools.
What is Graphic Communications?
Any printed or digital "document": simple flyer, postcard, basic website, simple animation, magazine, social media graphics, logo, illustration, even a letter or spreadsheet! Just about any visual element is a graphic communications.
This course will be delivered via Zoom.
Sign Up!
About Your Instructor: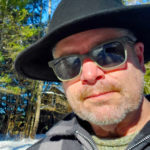 Jeff Macharyas is the Director of Communications for the Everson Museum of Art. He has worked in graphic design and marketing for many publishing companies, ad agencies, and colleges.
Jeff is Adobe-certified and an award-winning designer and writer. Jeff earned a BS in Communications from Florida State University and an MS in Cybersecurity and Computer Forensics from Utica University.
"Graphic design is not just part of my job —it's my hobby. It's a lot of fun!"