Saturday, April 30, 2022
2:00–3:30pm
Hosmer Auditorium
Free with Museum Admission
Sekou Cooke, Director of the Master of Urban Design program at UNC Charlotte, Michael A. Speaks, Dean of the School of Architecture at Syracuse University, and Nathan Williams, the D. Kenneth Sargent Visiting Critic at Syracuse University, and more will discuss the themes within the exhibition as it relates to local events and the role of the architect in facilitating and creating frameworks for others to visualize their own environments.
Sekou Cooke: 15-81
Sekou Cooke's exhibition 15-81 focuses on the legacy of placement and displacement of Black residents through remixing, sampling, and critiquing proposals to replace low-income communities with mix-income housing in Syracuse, which is home to one of the oldest public housing projects in the country. Interrogating and claiming ownership over these public institutions and spaces is an expression of freedom, joy, and self-care, and provides a lens to understand the Black experience in America.
Syracuse University School of Architecture is a presenting sponsor.
View Exhibition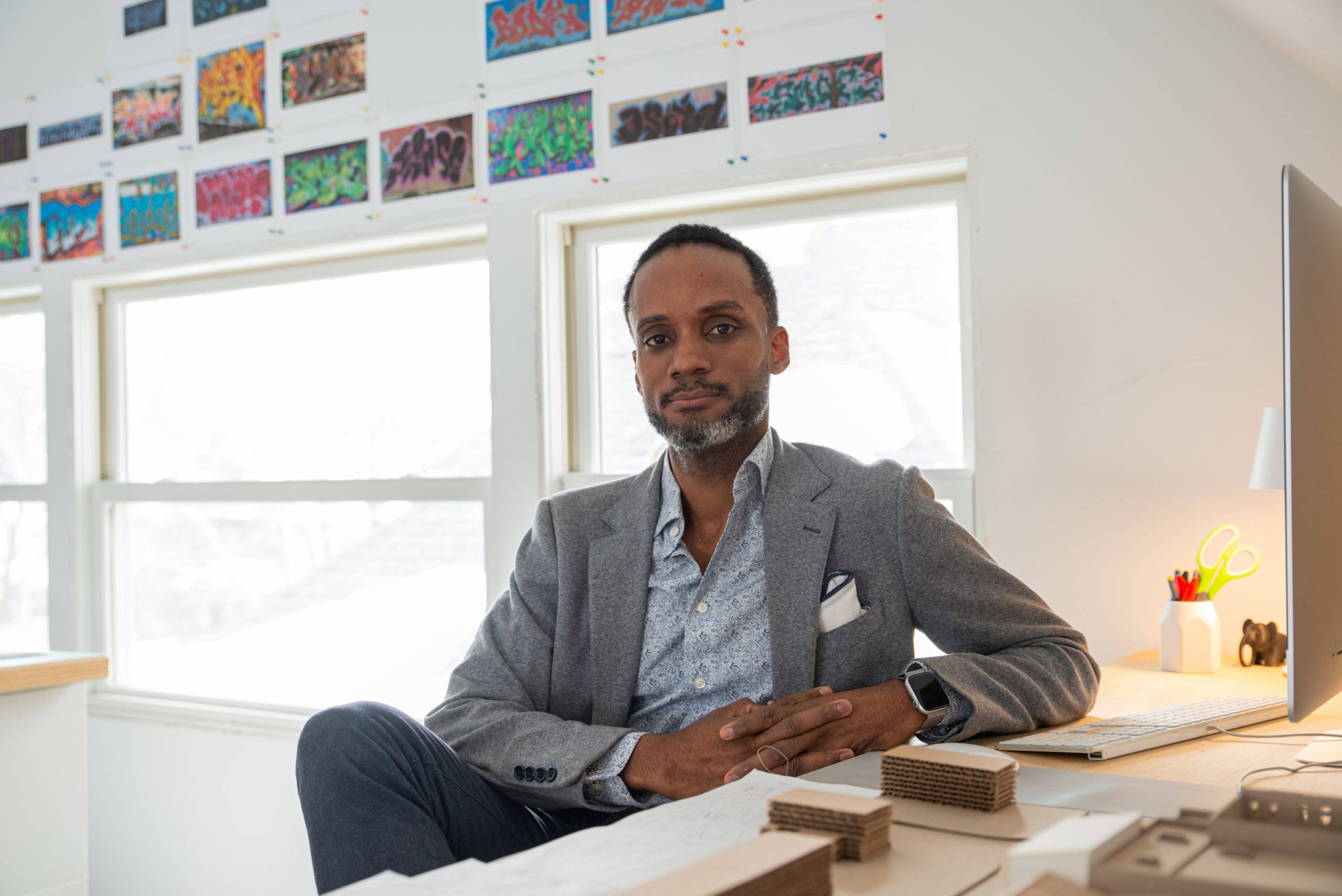 Sekou Cooke is an architect, urban designer, researcher, and curator. Born in Jamaica and based in Charlotte, North Carolina, he is the Director of the Master of Urban Design program at UNC Charlotte, the 2021/2022 Nasir Jones HipHop Fellow at the Hutchins Center for African & African American Research at Harvard University, and a founding member of the Black Reconstruction Collective. Cooke is a leading advocate for the study and practice of Hip-Hop Architecture, which addresses the broad impacts of the racist history of architecture and urban planning, opening a pathway for practice, education, and scholarship that embraces architecture as a tool for shaping, reflecting, and understanding culture.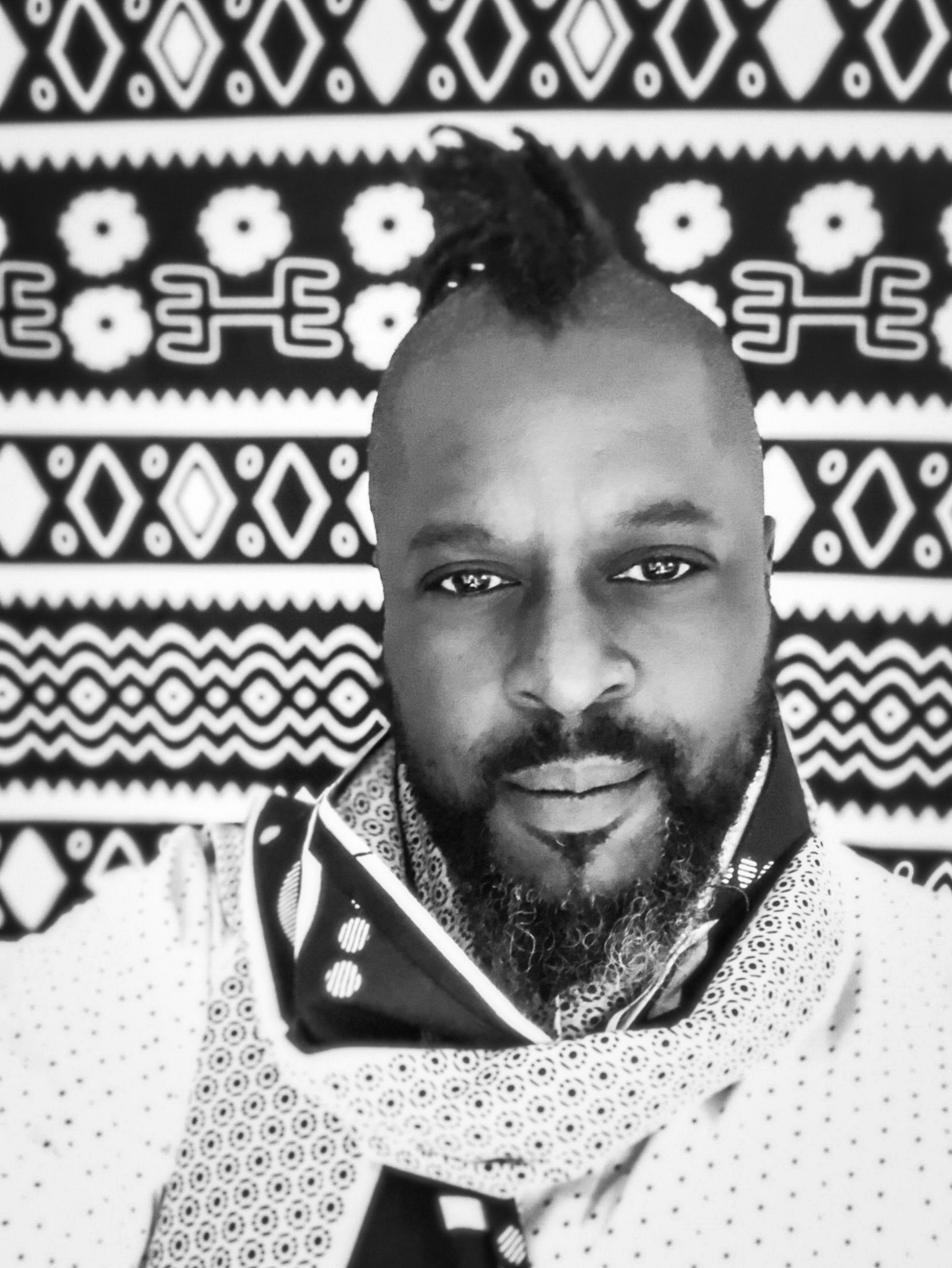 Nathan Williams is a Brooklyn-based artist and designer, researcher and educator. Williams strives to translate, transform,and remix investigations of African Trans Atlantic Diasporic creative theory, process, and practice. He aspires to both documenting and developing ar(t)chitectural language in the design of object, space, and place.
Williams returns to teach architecture design at Syracuse's SOA where he taught the advanced V.C. studio "Spatial Narratives of Design Justice." His current architecture studio explores issues environmental, socio-economic, and cultural Design Justice in the African Diasporic enclave of Loiza, Puerto Rico. He contributed in the Drawing Workshop Series with "Signifyin(g) Spatial Narrative in Composite (Translation and Transformation)".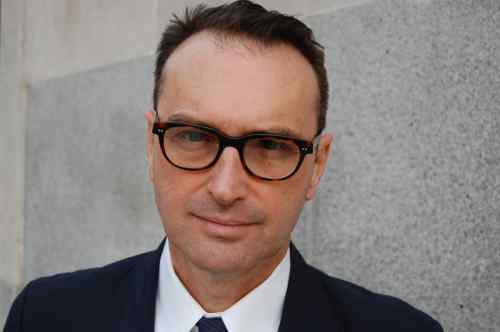 Michael Speaks is dean of the School of Architecture at Syracuse University. Previously, he was dean of the College of Design at the University of Kentucky from 2008-2013; director of the graduate program and founding director of the Metropolitan Research and Design post-graduate program at the Southern California Institute of Architecture in Los Angeles from 1998-2005.
Speaks has also taught in the graphic design department at the Yale School of Art, and in the architecture programs at Harvard University, Columbia University, The University of Michigan, UCLA, the Art Center College of Design, the Berlage Institute and the TU Delft, in the Netherlands. Speaks is founding editor of the cultural journal Polygraph and former editor at Any in New York, and a former contributing editor for Architectural Record.