From Fairy Slipper to Death Camas: Secrets of the Lost Cedars by Catherine Landis
From Fairy Slipper to Death Camas: Secrets of the Lost Cedars by Catherine Landis
November 17, 6:00–8:00pm
Free for Third Thursday
Join SUNY ESF Postdoctoral Associate Catherine Landis for an educational evening that will take you through the fascinating ecological history of Syracuse.  Early visitors described Syracuse as a "thick and almost impenetrable swamp, thickly inhabited by frogs and water snakes." They were referring to the cedar swamps that covered much of downtown Syracuse and extended out along what we now call Erie Boulevard. Cedar swamps harbored numerous rare plants such as fairy slipper orchid, dragon's mouth orchid, mountain death camas, and many more. Wolves howled, owls hooted, and bears feasted on the berries common in such swamps. Feather mosses like Hylocomium splendens carpeted the forest floor.
Landis will touch on themes presented in the exhibition, Rebecca Hutchinson: Re-generation, now on view at the Everson. It features orchids such as those occurring in the lost cedar swamp, and provides a chance to reflect on land history, former biological wealth, habitats forsaken and the challenge of protecting what pieces remain.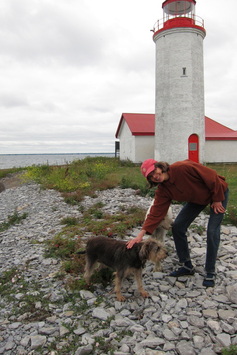 Catherine recently finished her doctorate at SUNY ESF. Her dissertation focused on the historical ecology of the Onondaga Lake watershed, including a broad look at Indigenous subsistence patterns. A major Superfund site, Onondaga Lake is also sacred to the Haudenosaunee as the place where the Peacemaker came to unite the warring nations and facilitate enduring peace through the Great Law. Dr. Landis earned a Master's Degree also at ESF, where she studied riparian plant establishment along an urban stream. She currently assists with the Center's efforts to enhance NYS DEC's capacity to engage Indigenous communities and incorporate biocultural resources and restoration into land planning.