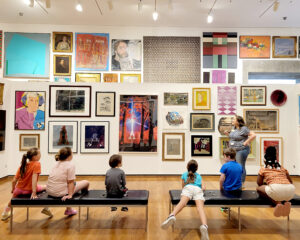 Become an Everson Docent!
If you appreciate art, learning, teaching—and value giving back to the community—consider becoming an Everson Docent!
We invite you to join us at the Everson to get an inside look:
Thursday, August 31, 2023 | 6:00pm
Enjoy exclusive exhibition tours from current Docents and get insights from our Learning and Engagement team.
Thousands of people participate in informative and educational tours through the Everson Museum's galleries each year thanks to this group of dedicated volunteers.