The Everson Behind the Artist Film Series
Every first Thursday through June
6:00pm
Free with Museum Admission
Film is BACK at the Everson!!
The Everson is pleased to present a monthly series that takes viewers into the lives of diverse artists from across the globe. Curated by Syracuse University film instructor, writer, editor, and curator, Nancy Keefe Rhodes, the series features award-winning documentaries, short films, and biopics. Each screening will include opportunities for discussion and intersection among audience members.
We are thrilled to be bringing the full cinema experience to downtown Syracuse. Sit back and be transported from your seat in our beautifully renovated Hosmer Auditorium to a new artist's world on the first Thursday of every month. Check out the full schedule below.
Pre-registration requested but not required. Walk-ins welcome!
See below for show dates and times.
June 2, 2022
6:00pm
Through a Lens Darkly: Black Photographers and the Emergence of a People (2014), 1:30, Directed by Thomas Allen Harris
Through a Lens Darkly: Black Photographers and the Emergence of a People is the first documentary to explore the role of photography in shaping the identity, aspirations, and social emergence of African Americans from slavery to the present. It probes the recesses of American history through images that have been suppressed, forgotten, and lost.
Register Here
Read the Curator's Statement
It's been over two years since Everson Director Elizabeth Dunbar suggested a film series for the Everson. That night, she and I were barreling through a country blizzard to New Berlin for painter Susan Roth's artist talk at the Sam and Adele Golden Gallery. Resurrected this past summer, the series launched in December and will continue through June 2022.
Two events since that blizzard have shaped this series. The pandemic that shut down museums, schools, performances, and restaurants also closed movie theaters, consigning us to laptops for an art form whose singular power derives from immersive viewing on a big screen in the dark with other people. You could watch most of these films at home, but I promise you they won't be the same on that pinched scale. And you would rarely have a chance to see most of these films in the classic way outside a setting like the Everson's refurbished Hosmer Auditorium in the heart of downtown Syracuse. We've also built in the opportunity for informal, thoughtful discussion and a chance to look at related art from the Museum's collection after each film.
Secondly, this series follows the Everson's Jackson Pollock deaccession and sale, which provided for a landmark effort in diversifying the collection. The series entirely comprises films about (and often by) underrepresented and previously excluded artists. It's another step in expanding and deepening the Museum's ongoing commitment to diverse artists and their communities. Screenings highlight such artists as Jean-Michel Basquiat, Sterlin Harjo's survey of Indigenous artists during the pandemic, Chinese artist Cai Guo-quiang's electrifying Sky Ladder project, a double feature of East Coast Hip Hop and LA's Chicano mural movement, Mexican disaster photographer Enrique Metinides, and Thomas Allen Harris' acclaimed Through a Lens Darkly.
I've found everyone at the Everson in enthusiastic accord with this vision for the series. Here is a wealth of arts-focused cinema that's off the beaten path. If you like what you see here, let us know! Send us your feedback at [email protected]. There will also be a survey shared widely for feedback.
Special thanks to Elizabeth Dunbar for this opportunity and Garth Johnson, Jennifer Neuner, and Catherine Underhill for their enthusiasm and work, often unbeknownst to the public, in getting this off the ground.
Sincerely,
Nancy Keefe Rhodes
Guest curator, Behind the Artist Film Series
_____________________
Nancy Keefe Rhodes is an arts writer, editor, and curator whose work covers film, photo, and visual arts. She teaches in Film and Media Arts/College of Visual and Performing Arts at Syracuse University.
December 2, 2021
Kusama: Infinity, 1:16, Directed by Heather Lenz
Kusama: Infinity is a portrait of 89-year-old Yayoi Kusama that premiered at Sundance. It chronicles her years in New York City after coming to the US on the advice of Georgia O'Keefe, and the hostile reception she got when she returned to Japan, which contributed to her entering a mental health facility in Tokyo in 1977.
After the show, enjoy a discussion led by Paul Phillips and Sharon Sullivan Curator of Ceramics, Garth Johnson, and get up close and personal with two of Kusama's rarely seen mixed-media sculptures from the Everson's permanent collection.
Register Here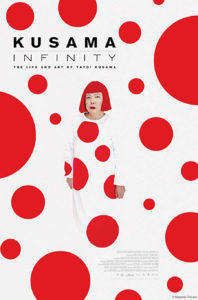 January 6, 2022
Boom For Real: The Late Teenage Years of Jean-Michel Basquiat (2017), 1:18, Directed by Sara Driver
Boom for Real explores the pre-fame years of the celebrated American artist Jean-Michel Basquiat, and how New York City, its people, and its tectonically shifting arts culture of the late 1970s and '80s shaped his vision.
Register Here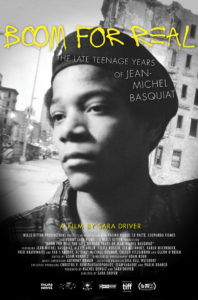 February 10, 2022
Love and Fury (2021), 1:33, Directed by Sterlin Harjo
Filmmaker Sterlin Harjo follows Native artists for a year as they navigate their careers in the US and abroad. The film explores the immense complexities each artist faces in regards to their own identity as Native artists, as well as pushing further Native art into a post-colonial world.
Register Here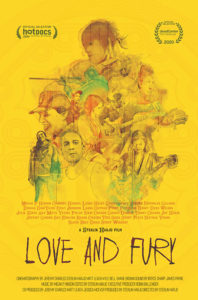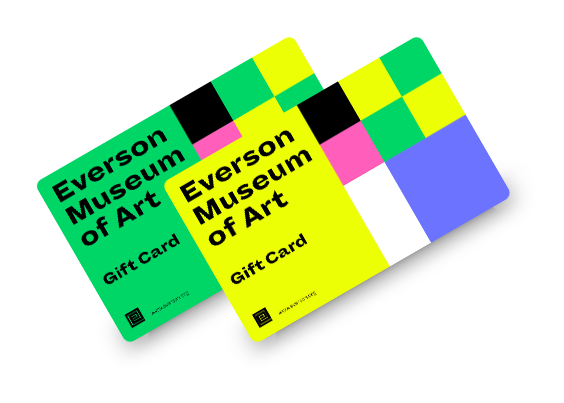 Share the Everson! Give a gift that friends and family can enjoy all year long. Membership is a great gift for any occasion! Everson membership also makes a perfect client, office, hostess or teacher gift. Your recipient will enjoy the benefits of membership all year long.
Purchase