Finding Common Ground Third Thursdays
Finding Common Ground Third Thursdays
Sponsored by the Allyn Family Foundation
February – July 2023
Photos from Finding Common Ground – March 16, 2023
Photos by Hannah Salvagni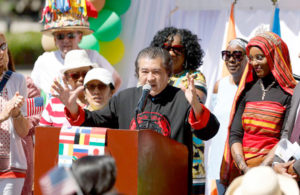 Concert Series Curated and Hosted by Tai Ngo Shaw
Tai Ngo Shaw is the owner of CNY Uniforms Plus, founder of the CNY Blessing Box, president of the Vietnamese Community of Syracuse, founder of World Refugee Day, and Vice President of the New American Forum.
Shaw is a Vietnamese refugee who came to America more than 40 years ago, and has since earned two degrees from Alfred State University.
He helps the refugee/immigrant community in Syracuse with advice about the immigration process, and develops programs to ensure people have enough access to food and health care.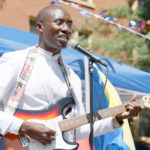 February 16, 6:00pm

Pie Manirarora, Rwandan Guitarist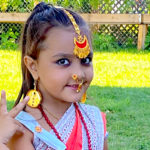 March 16, 5:00pm

Regina Luitel, Nepali Dance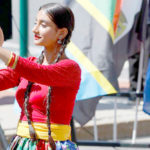 March 16, 7:00pm

Jessica Subedi Bhutanese Dance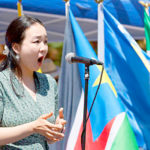 April 20, 5:00pm

Joanna Hyunji Kim, Korean Opera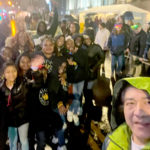 May 18, 6:00pm

Sierra Leonean Youth Dance & Poetry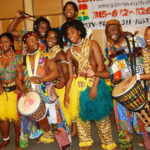 July 20, 6:00pm

Adanfo African Dance Ensemble
Every Third Thursday
February 16, March 16, April 13, May 18, June 15, July 20
5:00–8:00pm
Free

Common Ground: The Everson's Global Ceramics Collection
To celebrate the new millennium—in 2000—artist Neil Tetkowski undertook a Herculean project: gathering clay from all 188 member countries of the United Nations. With these clay samples, Tetkowski created a suitably monumental work that debuted at United Nations headquarters in New York City—the Common Ground World Mandala.
Measuring seven feet in diameter and more than nine feet high, Tetkowski's sculpture is a testament to the artist's ability to think beyond boundaries—of scale, of geography, and of politics.
Common Ground uses Tetkowski's World Mandala as the centerpiece of an exhibition that showcases the Everson's vast collection of world ceramics. From ancient Mesopotamian and Greek pottery to contemporary Zulu beer brewing vessels and a life-size terra-cotta horse built by Indian priests, the Everson's collection traces the evolution of ceramics across cultures over thousands of years. Common Ground uses ceramics, one of humankind's oldest art forms, to remind us of our shared bonds with the earth.
Finding Common Ground Third Thursdays
Inspired by the profound message of the World Mandala and the exhibition Common Ground, the Everson's free Third Thursdays from February to July will feature cooking demonstrations, interdisciplinary performances, advocacy opportunities, and various projects created in collaboration with the city's vast refugee and immigrant populations.
They say good food is just another expression of art. We think so, too! That's why the Everson Museum of Art is thrilled to present Salt & Pepper, an art/food series with lively conversations between a chef preparing their meal, and an artist working on their craft!
The artists and chefs will discuss the culture, history, and techniques inherent within their given creative practices.
The chefs will provide samples of their dishes to purchase so you can engage with this program through another sense: taste!
The Everson Museum of Art's exhibition, Common Ground, features an incredible array of ceramic objects from around the world, including Japan, South Korea, China, Brazil, Greece, Puerto Rico, Nigeria, and more.
Each Third Thursday, the Everson's gallery guides, or docents, will lead tours of the exhibition and provide an arts activity that will focus on one region found in the collection. Families and youth of all ages are invited to draw, sculpt, and write poetry as a way to creatively engage with these vast cultures, histories, and stories.
Finding Common Ground Partners

Deaf New American Advocacy Inc. / Nepali and American Sign Language
Through a partnership with Deaf New American Advocacy Inc., which provides services to over 50 deaf refugees and their families in Syracuse, the Everson will provide Nepali and American Sign language interpreters for the tours, workshops, performances, and programs during each Finding Common Ground Third Thursday.
LeadSafeCNY / Information Table
LeadSafeCNY is an initiative of the Central New York Community Foundation, which has made a multi-year commitment to help decrease the region's alarming childhood lead poisoning rates.
CNY Blessing Box / Food Donations
The CNY Blessing Box Initiative is organized in Syracuse to help fight hunger. Donations to the CNY Blessing Box are given out weekly at CNY Uniforms Plus.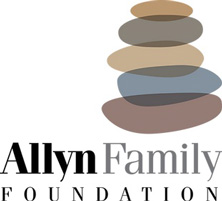 Thanks to a generous grant from the Allyn Family Foundation, the Everson is assisting local organizations with transportation costs to and from the Museum for Finding Common Ground Third Thursdays from February to July 2023.
If interested in applying for transportation funding, please contact Everson's Learning & Engagement Department at [email protected].
Finding Common Ground Third Thursdays