Juneteenth Free Community Day
Saturday, June 18
11:00am—3:00pm
Free
In celebration of the exhibition Sharif Bey: Facets and Juneteenth, the Everson Museum will host a free community day with educational activities and events that celebrate African and African-American culture and heritage. Enjoy a gallery walk with artist Sharif Bey, listen to stories of liberation from the Onondaga County Public Library, create Pan-African flags with educator Vanessa Johnson, attend presentations and performances by James Gordon Williams, Syracuse Stage, and more!
This program is made possible by American Rescue Plan Act (ARPA) funding from the City of Syracuse and is sponsored by a Humanities New York Vision/Action Grant.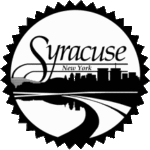 Schedule of Juneteenth Activities!
A video screening of the Syracuse Stage performance Citizen James, or The Young Man Without a Country followed by a talk-back with writer Kyle Bass and director Joann Yarrow. Witness James Baldwin as he decides he must do something to save himself from the violent reality of racists America in 1948, a decision that sets him on the path to becoming a brilliant, powerful, and prophetic voice of the Civil Rights era and beyond. More than a one-man show, Citizen James is a bridge that connects the past to our now. Please note, the performance briefly discusses mature topics like police violence, suicide, sexual identity, and contains racially charged language.



Juneteenth Arts and Crafts (all ages!)
12:00—3:00pm
Main Entrance Podium
Local artist and educator Vanessa Johnson will lead visitors in creating red, black, and green Pan-African "Freedom Flags" to celebrate the ending of slavery in America! This flag, made by Marcus Garvey in 1920, stands as a symbol of freedom for African Americans. Johnson will also show visitors how to create "African Villages using cloth from West Africa and the U.S. that honor the heritage of African Americans and their connection to the traditions of Africa.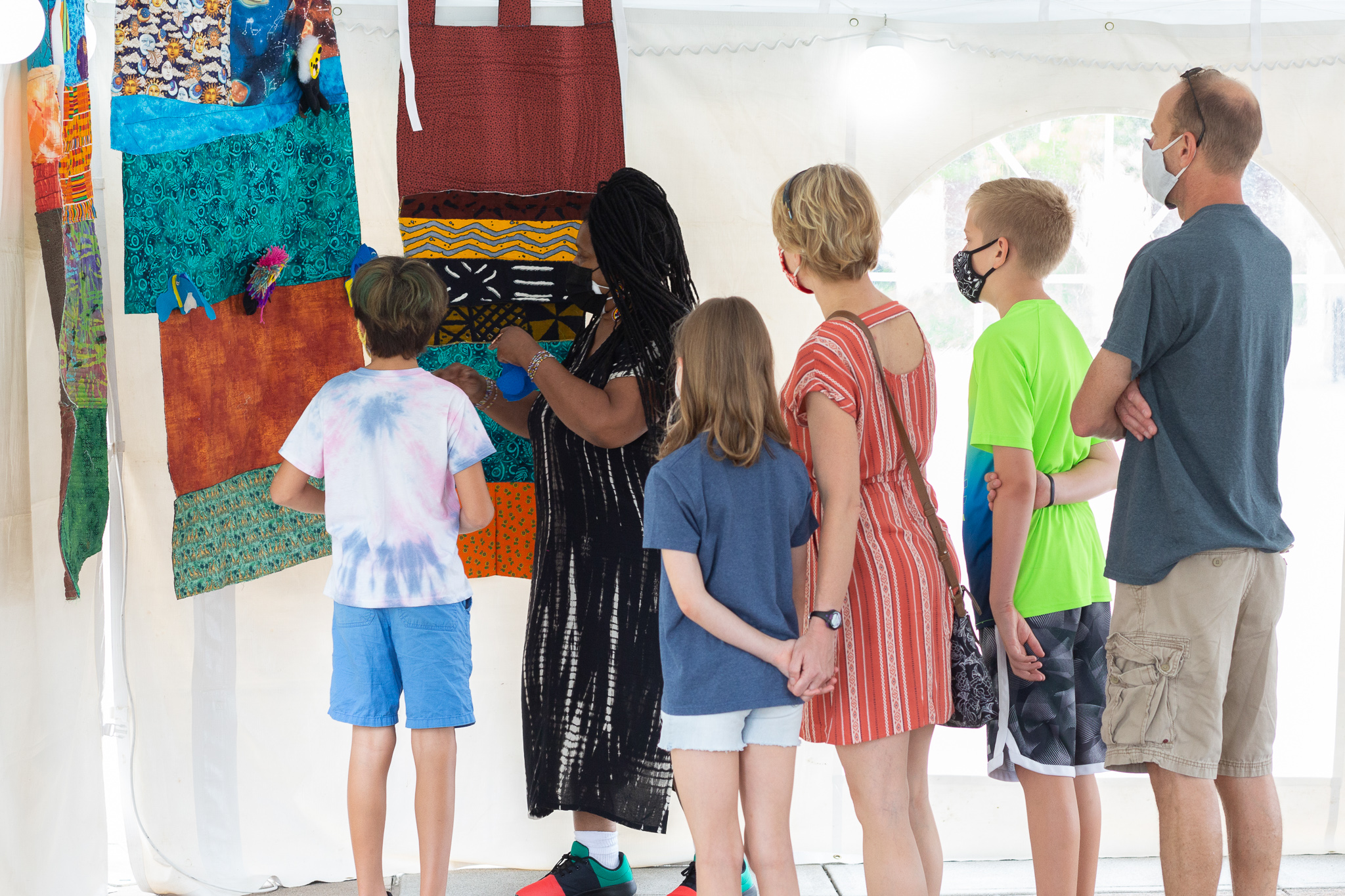 Book Discussion and Performance!
Crossing Bar Lines: Creative Improvised Music and Social Justice with James Gordon Williams
12:45—2:00pm
Hosmer Auditorium (lower level)
Dr. James Gordon Williams will present a lecture on creative music and social Justice featuring his book Crossing Bar Lines: The Politics and Practices of Black Musical Space where he reframes the nature and purpose of creative improvisation to illuminate the cultural work being done by five creative musicians between 2005 and 2019. The political thought and musical strategies of African American improvisers will be made explicit in an exciting and educational lecture as Williams discusses how these musicians articulate their political stances in broader American society and the world. The lecture will be immediately followed by a piano trio performance featuring composer and bassist Dr. Michael Woods (Hamilton College) and Mr. Joshua Dekaney (Syracuse University) on percussion.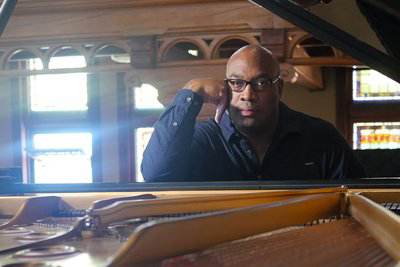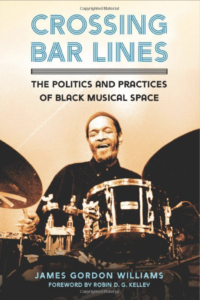 Sharif Bey: Facets Gallery Tour Led by Sharif Bey!
2:15—3:15pm
Meet in Sculpture Court or Join us on Zoom
Walk through Sharif Bey's exhibition Facets with the artist to learn more about process and practice. Sharif Bey: Facets is the largest solo exhibition to date of nationally acclaimed and Syracuse-based artist, academic, and activist Sharif Bey (b. 1974). Over the past two decades, Bey has created a striking body of work in ceramics, glass, and mixed media sculpture that explores issues of power utilizing the visual heritage of West Africa, Oceania, and contemporary African American culture.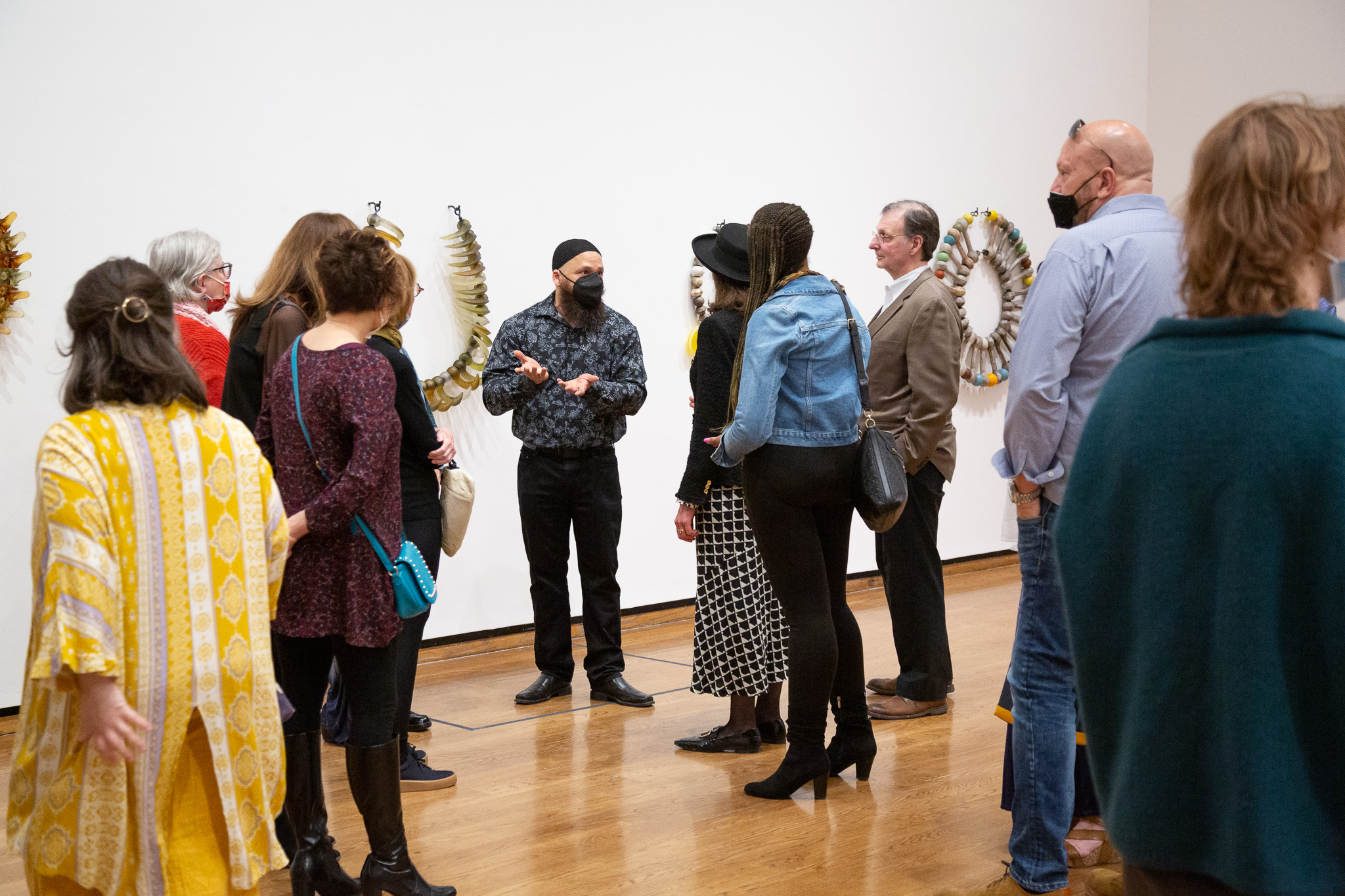 Learn about Artist Sharif Bey
Sharif Bey [b. 1974, Pittsburgh, PA] lives and works in Syracuse, NY, where in addition to this studio practice he is an associate professor in arts education and teaching and leadership in the College of Visual and Performing Arts and Syracuse University's School of Education. Bey earned his B.F.A. in ceramics from Slippery Rock University of Pennsylvania, an M.F.A. in studio art from the University of North Carolina and a Ph.D. in art education from Penn State University. He has participated in many artist-in-residencies and fellowships to hone his craft, and is included in numerous public collections including: The Carnegie Museum of Art, Pittsburgh, PA; Smithsonian American Art Museum and Renwick Gallery, Washington DC; the Columbus Museum of Art, OH; and the United States Embassies of Khartoum, Sudan; Kampala, Uganda; and Jakarta, Indonesia.
View Exhibition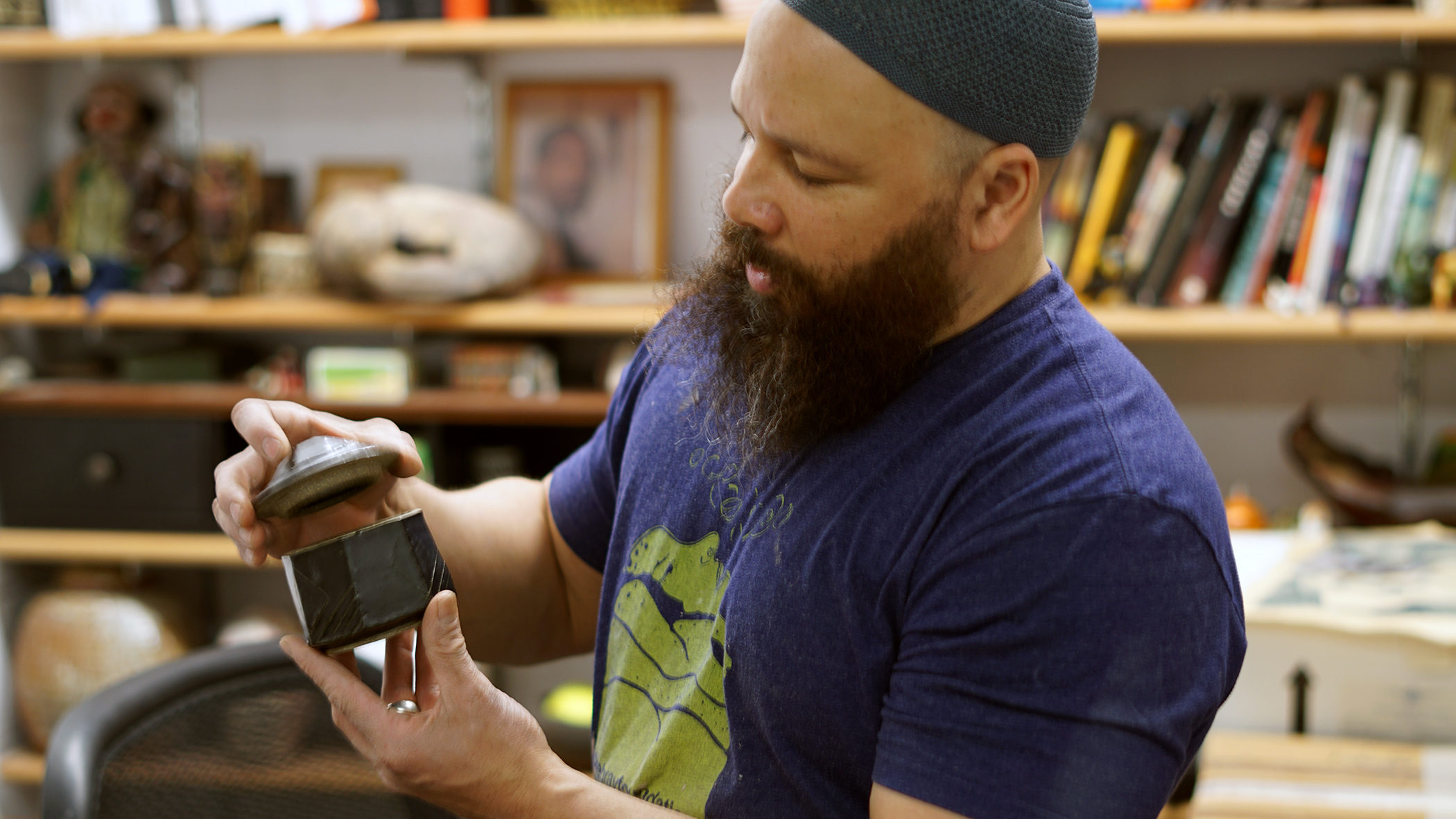 Tours and Stories of Liberation
12—3pm
Docent-Led Tours of Sharif Bey: Facets
Throughout the day Everson docents will lead tours of Sharif Bey: Facets. Check in at the visitor services desk to check when the next one will begin!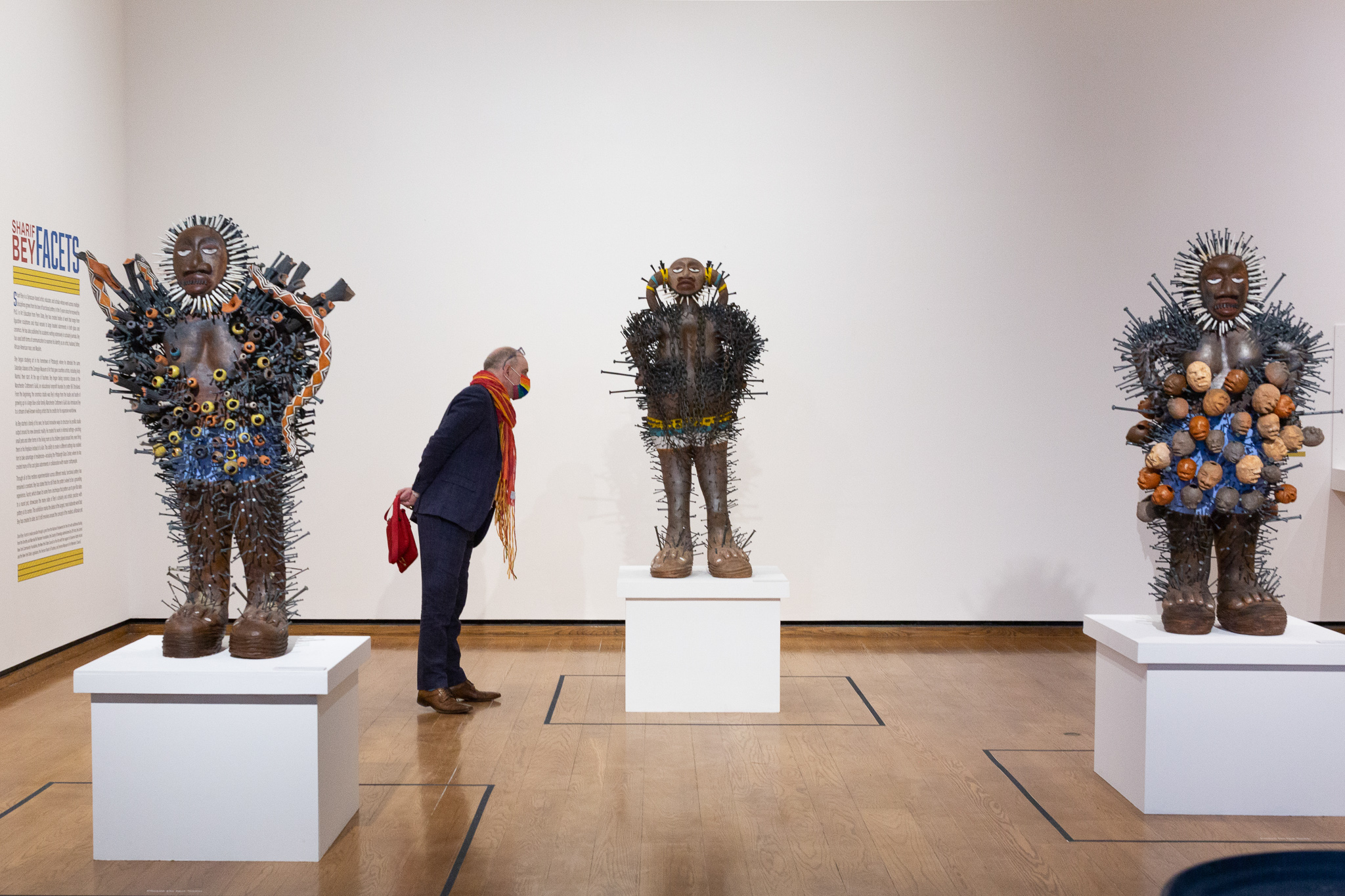 Stories of Liberation
The Onondaga County Public Library will be offering a liberation themed story-session for youth and families.

Support Families of Buffalo Victims
In the wake of the racist and hate-filled mass shooting in Buffalo on May 14th, please consider making a donation to the families of the victims in order to help with medical and funeral expenses, long-term mental health support, and food access.
Sankofa Community Give-Back Site
Join us in collecting donations for Sankofa Reproductive Health and Healing Center's Annual Giveback event! They are currently receiving essential items such as diapers, wipes, and breastfeeding supplies. If you would like to make a contribution to their donation drive, you can either bring an item with you on June 18th, 2022 between 10am – 3pm our purchase items from their Target registry tgt.gifts/sankofaheals.