Rebecca Hutchinson Gallery Walk
Saturday, September 10, 2022
11:00am–Noon
Free with Museum Admission
Join Curator of Ceramics Garth Johnson and Rebecca Hutchinson for a gallery walk of the exhibition Re-Generation, a sculptural installation that highlights Hutchinson's cultural and environmental research on the industrial legacy of Central New York.
Rebecca Hutchinson: Re-Generation
Rebecca Hutchinson's sculptural installations are influenced by the behavioral dynamics found in nature. Her upcoming exhibition at the Everson Museum of Art is focused on the themes of re-generation and observation of natural built systems. Re-Generation highlights Hutchinson's cultural and environmental research on the industrial legacy of Central New York. Along with its salt mines, Syracuse also possessed massive deposits of soda ash, a material used in the manufacture of ceramics. These materials, in tandem with an influx of European immigrants with craft and material expertise led to the development of Syracuse China, which quickly grew into one of the nation's largest dinnerware manufacturers.
Reflecting on the decline of the soda ash mining and the closure of Syracuse China, Re-Generation takes the form of large unfired paperclay vessels that will be installed in an inverted position, showcasing on the surface drawings of rare orchids that have evolved out of the polluted soil and are currently thriving in the Syracuse region.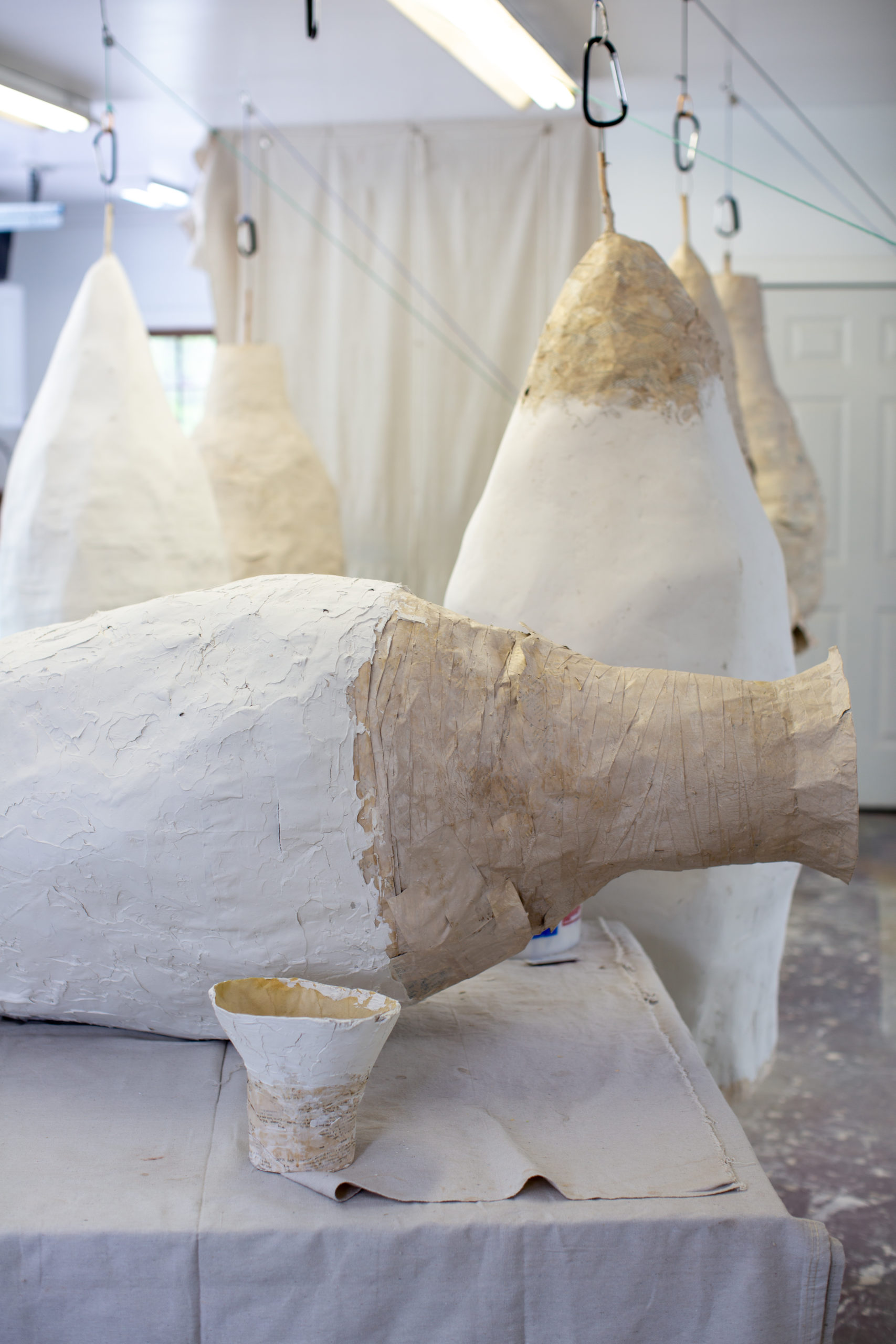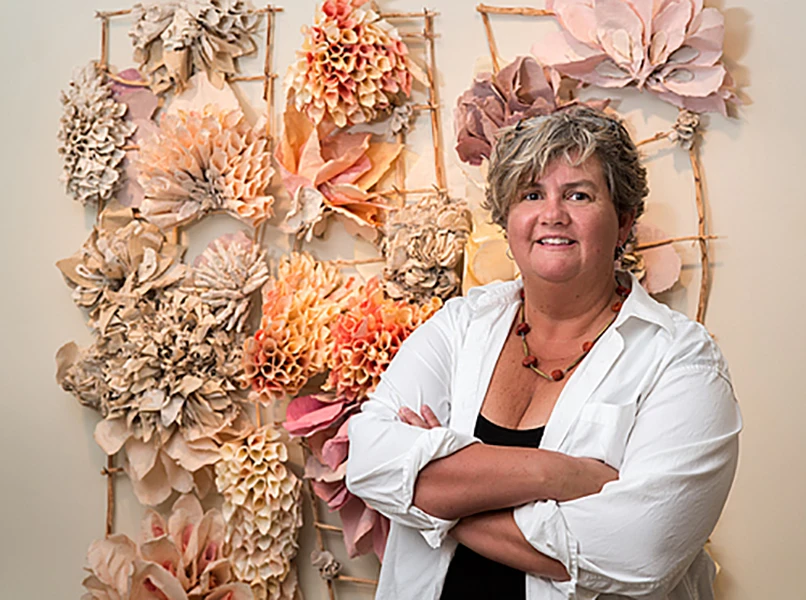 About Rebecca Hutchinson
Rebecca Hutchinson received her MFA from the University of Georgia (Athens) and her BFA from Berea College. An award-winning sculptor, she was one of 12 recipients of the 2015 "Women to Watch" award from the National Museum of Women in the Arts in Washington, DC. A dedicated educator of over 20 years, she currently serves as full professor at the University of Massachusetts Dartmouth teaching undergraduate and graduate ceramics.
Hutchinson's sculptural work is informed by observations of the natural world, drawing inspiration from what she sees as its resilience and resourcefulness. Ranging in scale from site-installation museum projects to gallery sculpture, the work is a profusion of color harmonies, floral textures and absorbing detail. Found embedded in her work are locally sourced materials—native and natural as well as industrial and domestic cast-offs. The work is attentive to the emerging concerns of the Anthropocene: sustainability as an ethos, hybridity as a strategy, and growth as a set of negotiations. Her current work explores the theme of navigating boundaries both conceptually and aesthetically.
To learn more about Hutchinson, visit umassd.edu/directory/rhutchinson.