Darryl Hughto: From Diamonds to Sailboats
June 9, 2018 to August 26, 2018
Forty-three years after his debut exhibition at the Everson, Darryl Hughto returns for a career-spanning show that examines the artist's tireless interest in the power and possibility of a single shape: the diamond. Hughto began painting diamonds in 1973, developing several variations on the classic form, from diamonds inscribed on a rectangular canvas to square canvases turned on their point, becoming diamonds themselves. While the diamond never truly left his work, Hughto eventually explored other abstract styles until early 2016, when he rediscovered the diamond in the unfurled sails of boats as they floated across his canvas. This led to a new series of work featuring abstract, boldly colored sailboats set in dramatic seascapes. Presented side by side, the diamonds and sailboats illustrate the full circle of Hughto's career .
Exhibition catalog available ›
Darryl Hughto: From Diamonds to Sailboats is made possible, in part, by Audrey & David Mirvish, Barb & Eric Alderman, Camille & Tom Potter, Anonymous, Susan & Lewis Cabot, Bonnie & Gary Grossman, Bobbi & Cliff Malzman, Barbara S. Ashkin, Leslie & John Bowser, Catherine & John Cashier, Carrie Lazarus & David Birchenough, Chuck Pascale, Beth Phillips & Anthony Deboni, Kelly Purcell Scalzo & Anthony Scalzo, Darcy & Doug Sedgwick, Anna & Oleg Shapiro, Stephanie & Gregory Threatte, and Marci & Mark Erlebacher. The operation of the Everson Museum of Art is made possible with funding from the Dorothy and Marshall M. Reisman Foundation; County of Onondaga administered by CNY Arts; New York State Council on the Arts with the support of Governor Andrew M. Cuomo and the New York State Legislature; Everson Board of Trustees, Members' Council, and members.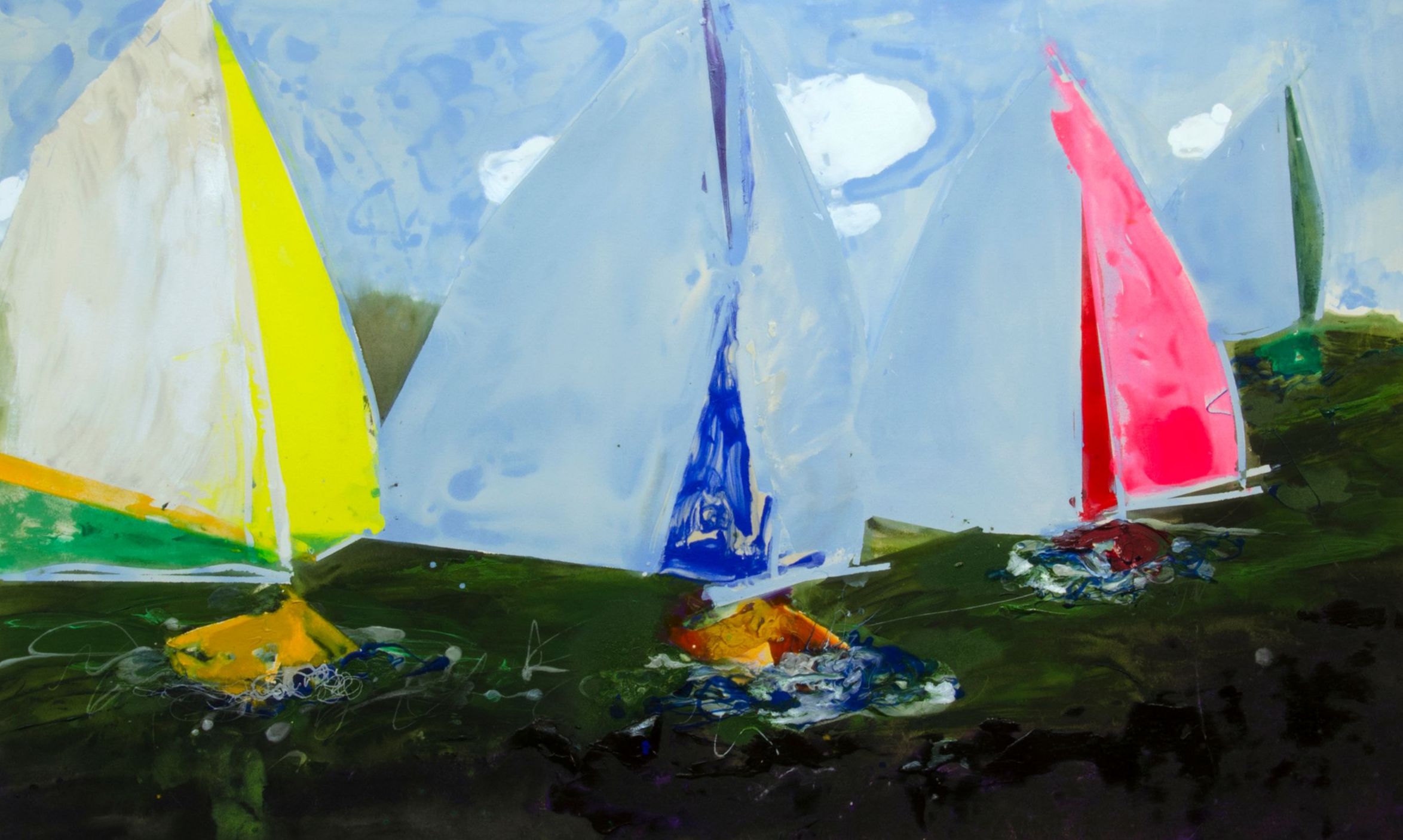 Darryl Hughto. Sailin' Shoes, 2016. Acrylic on canvas, 57 x 93 inches. Courtesy of the artist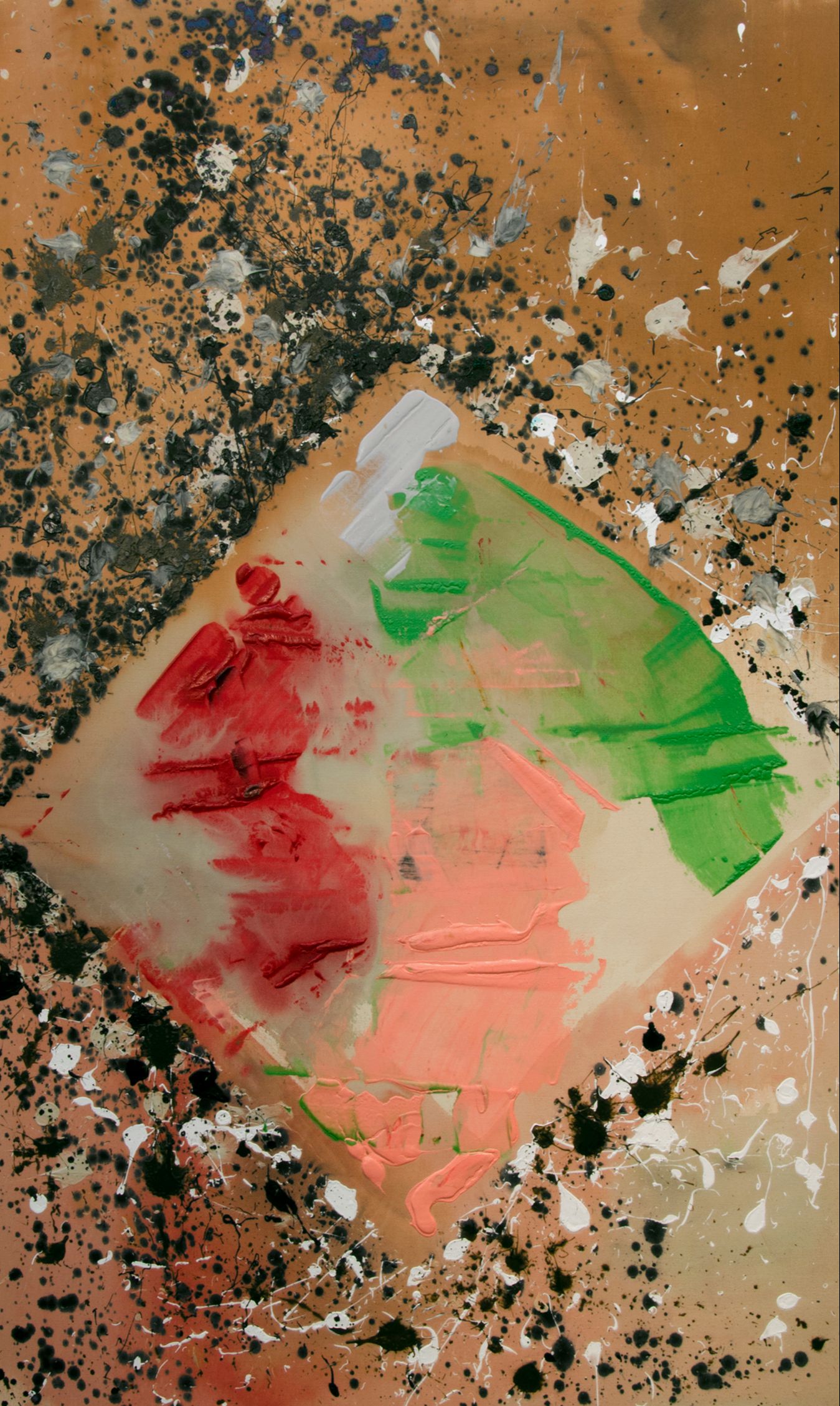 Darryl Hughto. Valentino, 1977. Acrylic on canvas, 93 ½ x 58 inches. Courtesy of the artist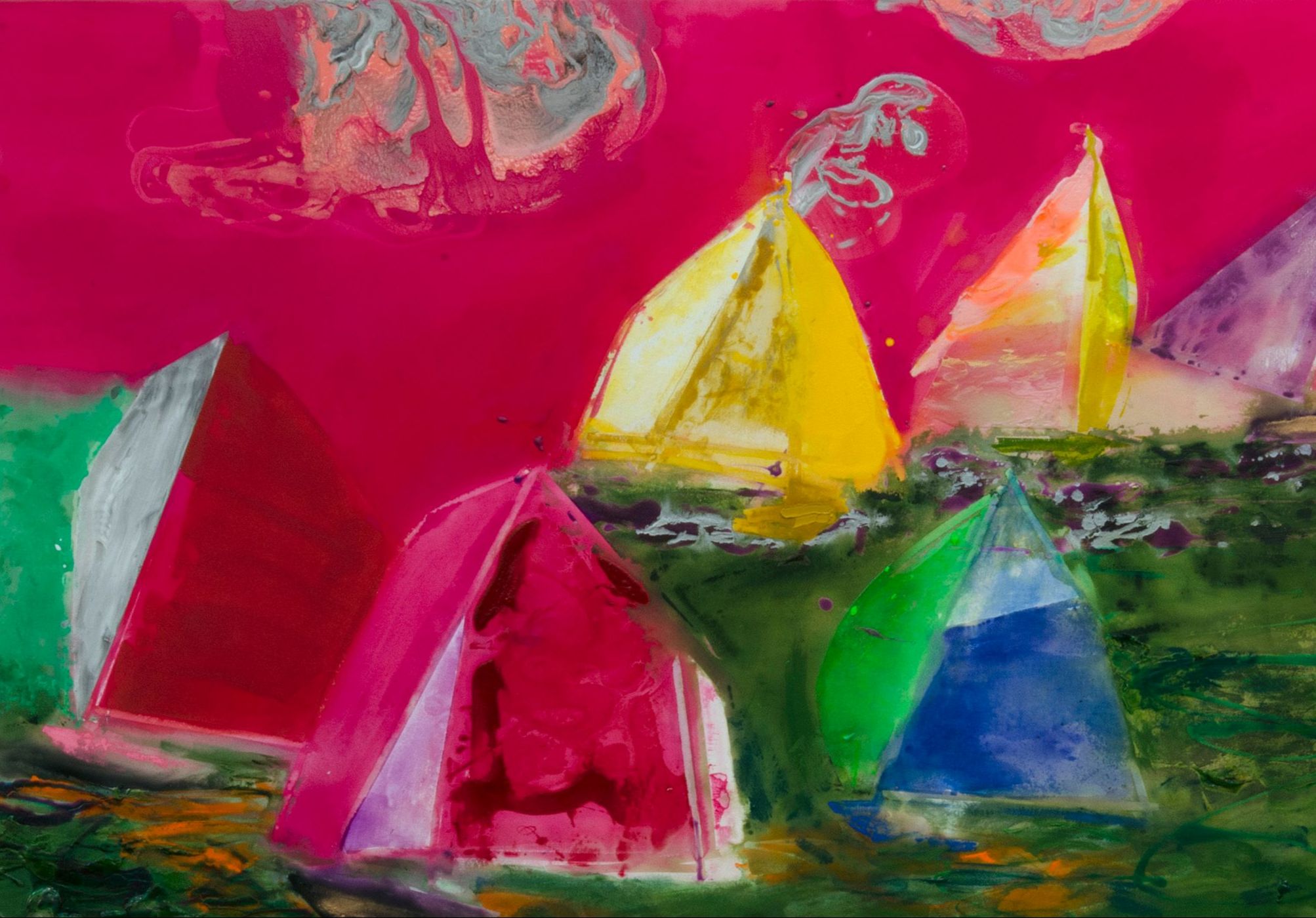 Darryl Hughto. Sunday Sonata, 2017. Acrylic on canvas, 54 x 77 inches. Courtesy of the artist
Related Events
Summer 2018 Exhibitions Opening Night Reception
June 8, 2018, 5:00–7:00pm
Free Members | $15 Non-Members
Gallery Walk with Artist Darryl Hughto
June 14, 6:30pm
Free Members | $8 Non-Members
Join artist Darryl Hughto for a gallery walk of Darryl Hughto: From Diamonds to Sailboats as he discusses significant work from his long career.
Docent-Led Tour: Darryl Hughto: From Diamonds to Sailboats
August 16, 6:00pm
Free Third Thursday