September 24, 2016 to December 31, 2016
For centuries artists and craftsmen alike have found inspiration in their everyday surroundings, drawing upon their home life as a subject, theme, and creative force. This exhibition features an eclectic mix of works from the Everson's collection that address the theme of life in the home over the past 150 years. Including paintings, sculptures, prints, drawings, photographs, video, ceramics, design, and decorative arts objects, Home Sweet Home presents a multi-faceted view of the home, its spaces, furnishings, and inhabitants. From depictions of the genteel interiors of Gilded Age America to images of mass-produced products of the Post-War era, the exhibition presents works by more than 30 artists and designers, including major historical figures and up-and-coming contemporary artists. Key pieces by Andy Warhol, Miriam Shapiro, Milton Avery, Jeff Koons, and Claes Oldenburg will be shown alongside examples of functional handcrafted and production pottery and furniture, still life paintings, tromp l'oeil sculptures, documentary photographs, and interior genre scenes.Home Sweet Home will occupy two large gallery spaces on the Museum's second floor and will also be featured in this year's Festival of Trees, an annual event which attracts more than 10,000 visitors over ten days.
Banner: Severin Roesen, Still Life with Fruit, 1854, oil on canvas, museum purchase with funds from the J. Stanley Coyne Foundation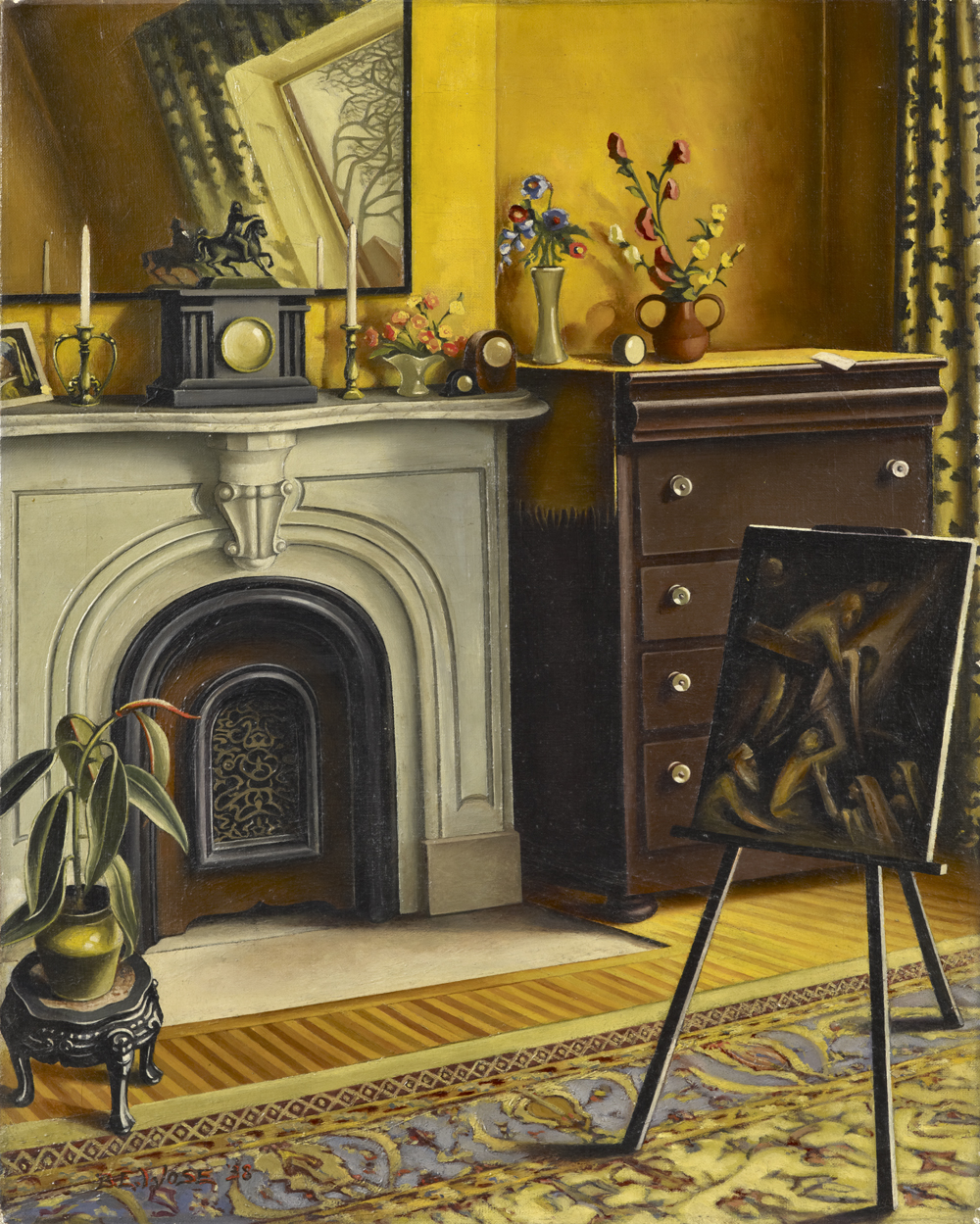 Beatrice Wose-Smith, My Studio, 1937, oil on canvas, Gift of Richard V.