Suné Woods: When a heart scatter, scatter, scatter
September 16, 2017 to December 31, 2017
Suné Woods is an artist living in Los Angeles. Her work takes the form of video installations, photographs, and collage. Woods' practice examines absences and vulnerabilities within cultural and social histories. She also uses microsomal sites such as family to understand larger sociological phenomena, imperialist mechanisms, and formations of knowledge. She is interested in how language is emoted, guarded, and translated through the absence/presence of a physical body.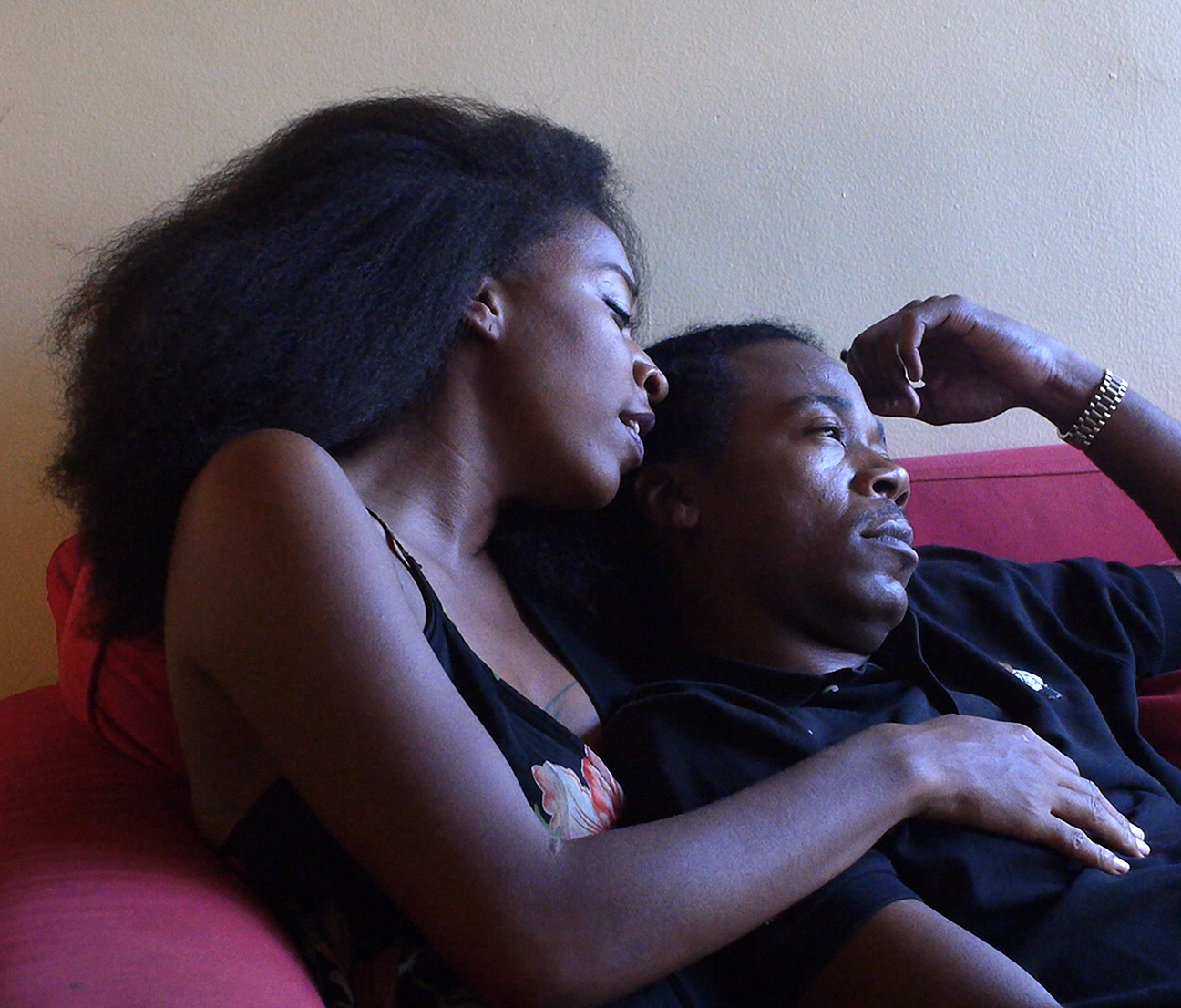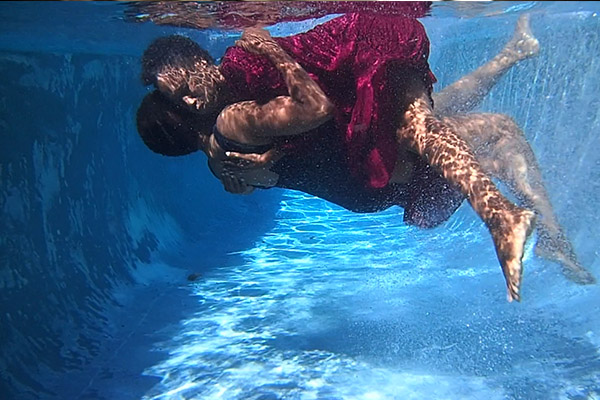 Suné Woods. Falling to get here, 2017, single channel video, dimensions variable, (TRT 9:39)
Falling to get here (TRT 9:39), 2017 is an investigation of intimacy, which is a matter of concern not only in what the video represents—the joy and pain of black relation, the political and economic pressure that renders such relation impossible, the miracle of the persistence of such relation in the face of impossibility—but also in the form and practice of representation. Text and sound by poet Fred Moten accompanies Woods' imagery in order to explore the interplay between the visual and auditory realms, and in turn explore how this interplay mirrors relationships. Despite being layered together, the sound and images maintain a distance just as there is always a level of separation in even the closest of relationships.
Rather than functioning as commentary to the video from the outside, Woods has integrated Moten's text and sound as a kind of artistic and critical accompaniment in, and sometimes out of, sync with her images.
Thank you to participants: Christelle Baguidy, Siana Walker, Dwayne McCrae, Fred Moten, Monique Ruffin, James Sims, and Erinn Anova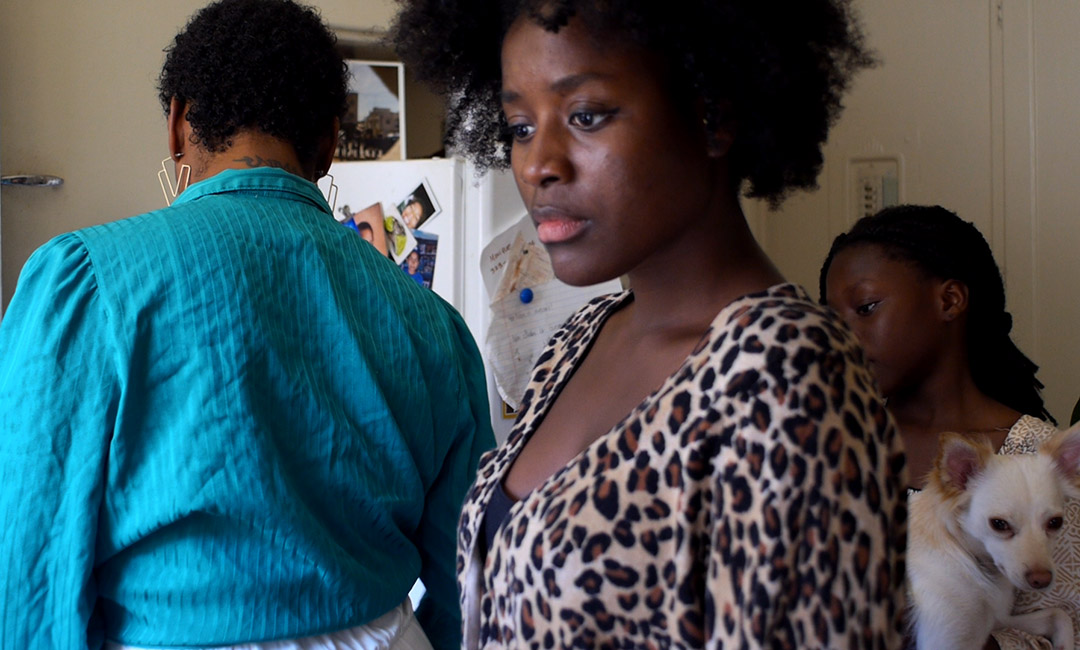 We was just talking, 2017, Video installation (TRT 5:04). Courtesy of the artist
We was just talking, (TRT 5:04), 2017 navigates a tactile and sensorial terrain within intimate and ecological relationships and explores their interwoven conversation. Moving images in the video are constructed or found in domestic, rural, urban, or social spaces and use modalities of treatment such as acupuncture or massage as strategies to navigate systemic structures of repression. The bulbous enclosure made of linens provides housing for viewing with two or four people at a time.
Thank you to participants: Nanci Amaka, Francine Baguidy, Christelle Baguidy, Siana Walker, Nicola lo Calzo, and Ray Ford.
Woods' work is also on display in Urban Video Project's exhibition A Feeling Like Chaos, running through October 28, and in To Sleep With Terra, on view at Light Work through October 19.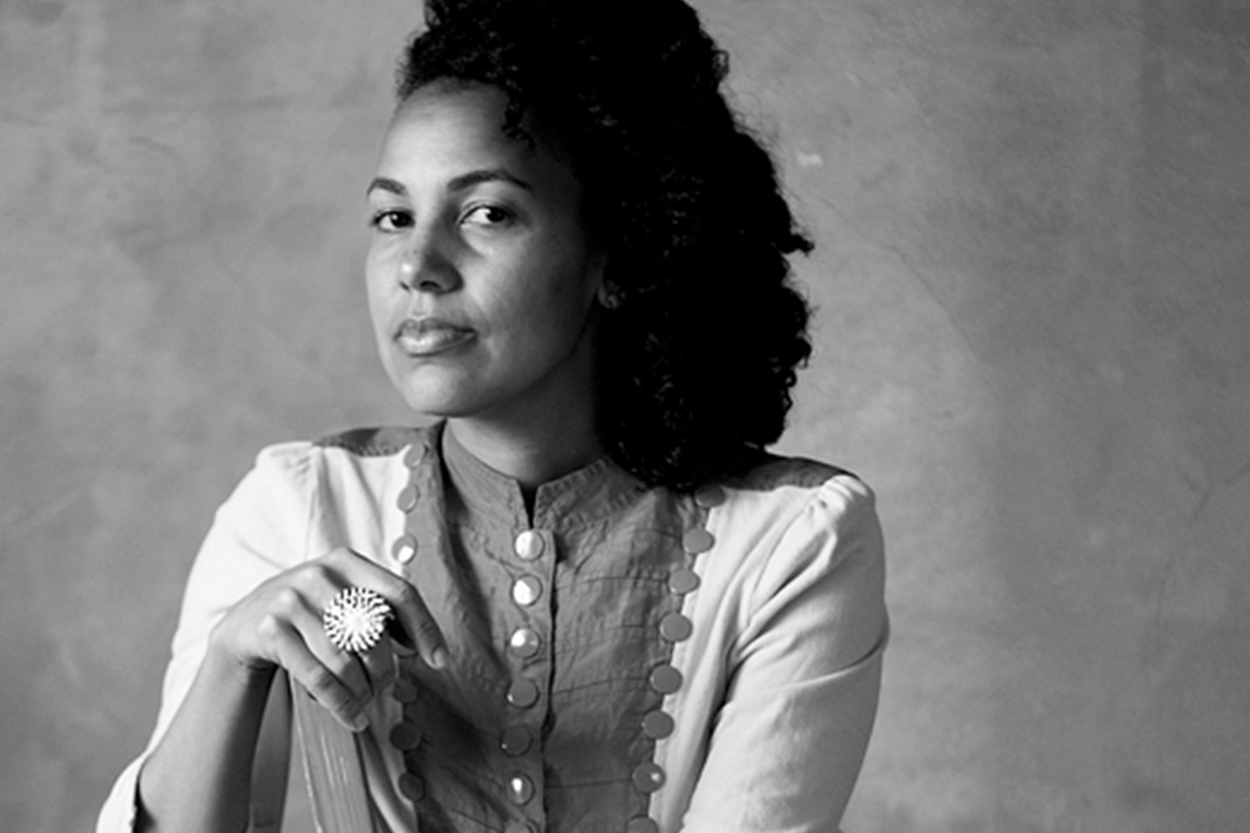 Related Events
Opening Night Reception + Artist Talk
September 15, 6:00–8:00pm
Free for Member|$15 Non-Members
Meet artists TR Ericsson and Suné Woods while enjoying music, hors d'oeuvres, and a cash bar. At 6:15pm join Everson Curator of Art and Programs DJ Hellerman and the artists in conversation about their exhibitions.
Evening For Educators
October 5, 6:00–8:00pm
$10 Members | $15 Non-Members
Join the Education Department in a private viewing and tour of fall exhibitions TR Ericsson: I Was Born to Bring You into This World and Suné Woods: When a heart scatter, scatter, scatter. An educator resource guide will offer many ways to engage your students in pre- and post-tour activities. Contact Kimberly Griffiths at [email protected] or call (315) 474-6064 x308 to register.
Lunch and Learn: Suné Woods
October 25, 12:15 – 1:00pm
Pay-What-You-Wish Wednesdays
Bring your own lunch and meet the staff members from the Everson Museum to learn about our fantastic collection and special exhibitions. Discussion led by Steffi Chappell, Curatorial Assistant
Gallery Walk: Suné Woods
October 26, 6:30pm
Free with Museum Admission
Tour Suné Woods: When a heart scatter, scatter, scatter with the artist.