Thomas Spoerndle: Polyrhythmic Landscape
In celebration of the Everson's 50th anniversary, the museum commissioned Thomas Spoerndle to create a site-specific wall drawing. Spoerndle was selected because of his interest in scale, geometric abstraction, and the ways his work creates a dialogue with artworks in the Museum's Collection as well as architect I.M. Pei's museum design.
This installation is the first time Spoerndle has integrated two aspects of his artistic practice: wall drawing and painting. The composition of Polyrhythmic Landscape has strict parameters, a quality that defines Spoerndle's work: a restricted palette of primary colors (red, yellow, blue, black, and white) and a mathematical structure of repeating geometric shapes (circles, rectangles, and triangles).
The simplicity of Polyrhythmic Landscape is deceiving. As the elements intersect the complex network of relationships become clear. The interplay of line, shape, and color creates a cross-rhythm or momentary disruption in the composition undermining a fixed interpretation of the artwork. Polyrhythmic Landscape allows a viewer to rethink or reconsider each part in relationship to the whole solely through looking and their imagination. Spoerndle presents this process of active reassessment as a metaphor for the influence of subjectivity and as a challenge for us to acknowledge the discrepancies that exist between our preconceived ideas and perceived realities.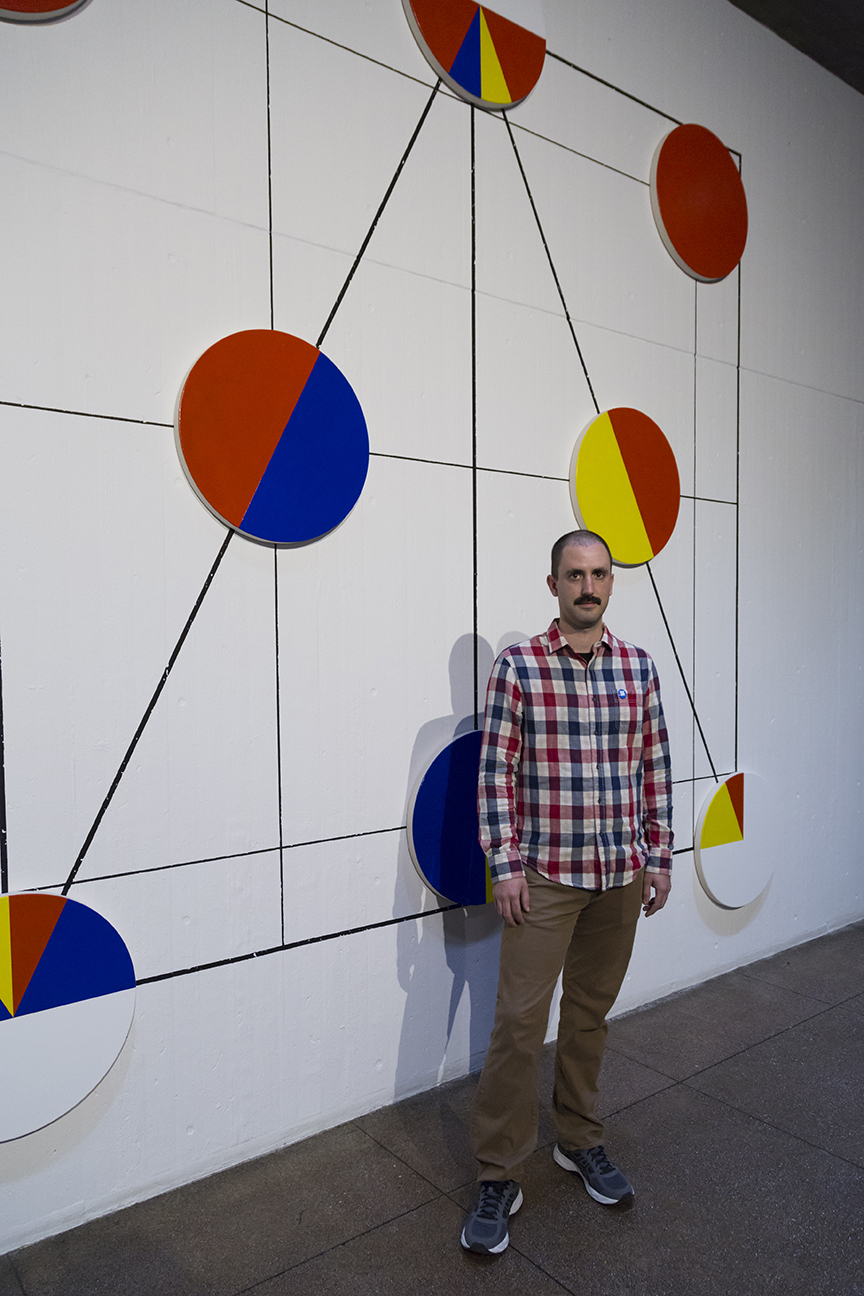 Learn more about Thomas Spoerndle's mural, Polyrhythmic Landscape (2018), in a conversation with the artist and Outreach Coordinator, Liz Bryson. Available for listening on SoundCloud.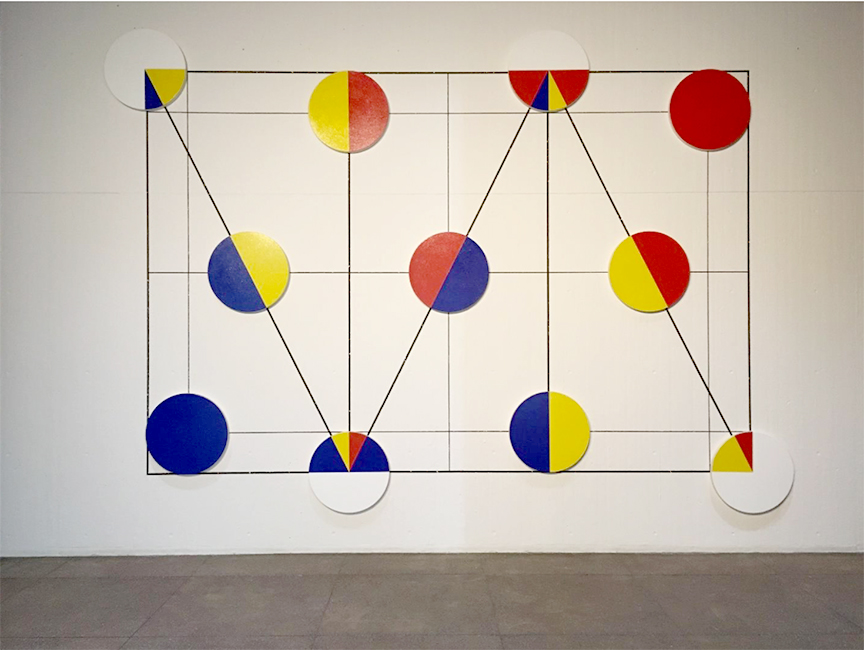 Thomas Spoerndle, American (b. 1984), Polyrhythmic Landscape, 2018, Gesso, Acrylic Paint and Gloss Varnish on Canvas, Colored Pencil and Acrylic Paint Marker