From the Archives: 1916 Installation Photographs
The Everson Museum of Art has had several homes throughout its history. The Museum, which began as the Syracuse Museum of Fine Arts in 1897, first rented space in the Onondaga County Savings Bank, located adjacent to Clinton Square in downtown Syracuse. In 1906, the Museum moved a few blocks southeast of their first home into a rented room in the Syracuse Public Library's Carnegie Building on the corner of Montgomery and Jefferson Streets. The Museum quickly outgrew this space, and in 1915 expanded into the entire third floor of the public library. The additional gallery space, flooded with beautiful natural light from the building's skylights, allowed the Museum to show off its growing collection of paintings made by American artists.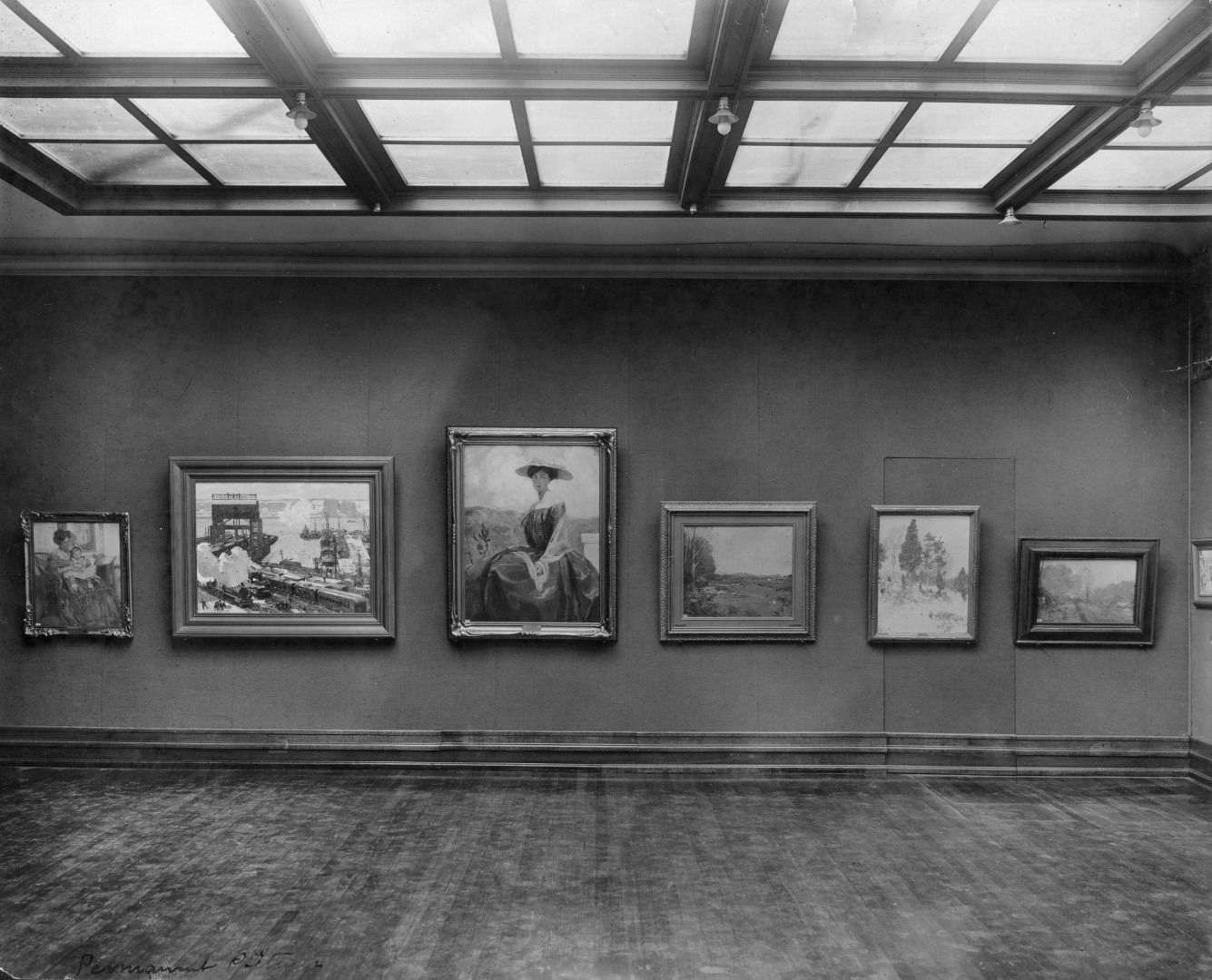 In 1911, just four years before expanding into the library's third floor, the Museum began building its collection of paintings under the leadership of Director Fernando Carter. Up until this point, the Museum primarily exhibited art and artifacts borrowed from local collectors and artists as well as galleries based in New York City. Carter, who began his directorship in 1910, likely recognized that the Museum needed its own interesting and unique collection in order to flourish. In 1911, he declared the Museum would focus on collecting paintings by American artists and he made the first four acquisitions. Over the next several years, Carter purchased works by regionally and nationally known painters, primarily focusing on contemporary artists.
This set of photographs, taken in 1916, features many of the paintings Carter acquired in his first few years of building the Museum's collection, including works by Henry Ward Ranger, J. Alden Weir, Charles W. Hawthorne, Jonas Lie, and Gifford Beal.
-Steffi Chappell, Assistant Curator
Image captions:
Installation photographs of the Syracuse Museum of Fine Arts' permanent collection, 1916.