From the Archives: The Everson Opens in October 1968
Fifty-one years ago, on October 27, 1968, the Everson Museum of Art officially opened to the public after two and a half years of construction and three back-to-back days of special events. Opening weekend began on October 25 with a building dedication dinner and celebration of the Museum's inaugural exhibitions. Guests explored the exhibitions Selections from the Collection of Governor Nelson A. Rockefeller, Artists of New York State, and Traditional American Painting, before sitting down to dinner in the lower level gallery that today is dedicated to the display of ceramics.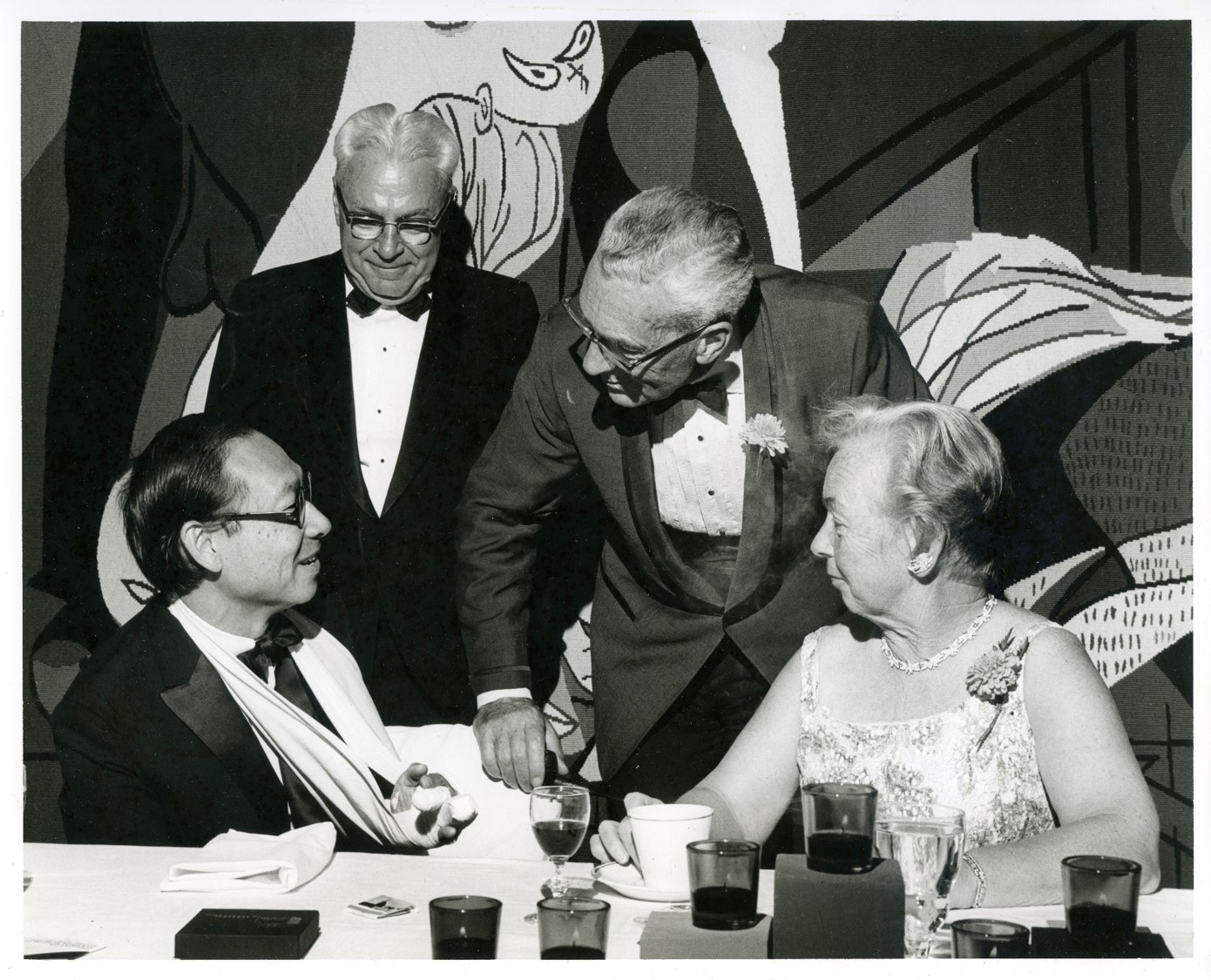 For the dedication dinner, Governor Rockefeller wrote, "The creativity of a great architect, the painstaking labors of skilled workmen, and the spirit of a wonderful community have combined to produce the new building of the Everson Museum of Art… It is one of the few museums in this country built by the efforts of an entire community. The fundraising campaign, from the pennies of school children to the late Helen Everson's one million dollar bequest, was a triumphant expression of community interest."
On October 26, the Everson hosted a dedication luncheon at the Hotel Syracuse (today the Marriott Syracuse Downtown), followed by a ribbon cutting ceremony at the Museum and an open house for members, donors, and special invited guests. The ribbon cutting took place at the foot of the spiral staircase in the Rosamond Gifford Sculpture Court, with Board Presidents from each of the previous five years cutting one strand of ribbon, concluding with Museum's then-President John D. Williams. Museum Director Max Sullivan ended the ceremony by announcing, "It is now my privilege to declare that the Everson Museum of Art is officially open and you are all welcome to enjoy it."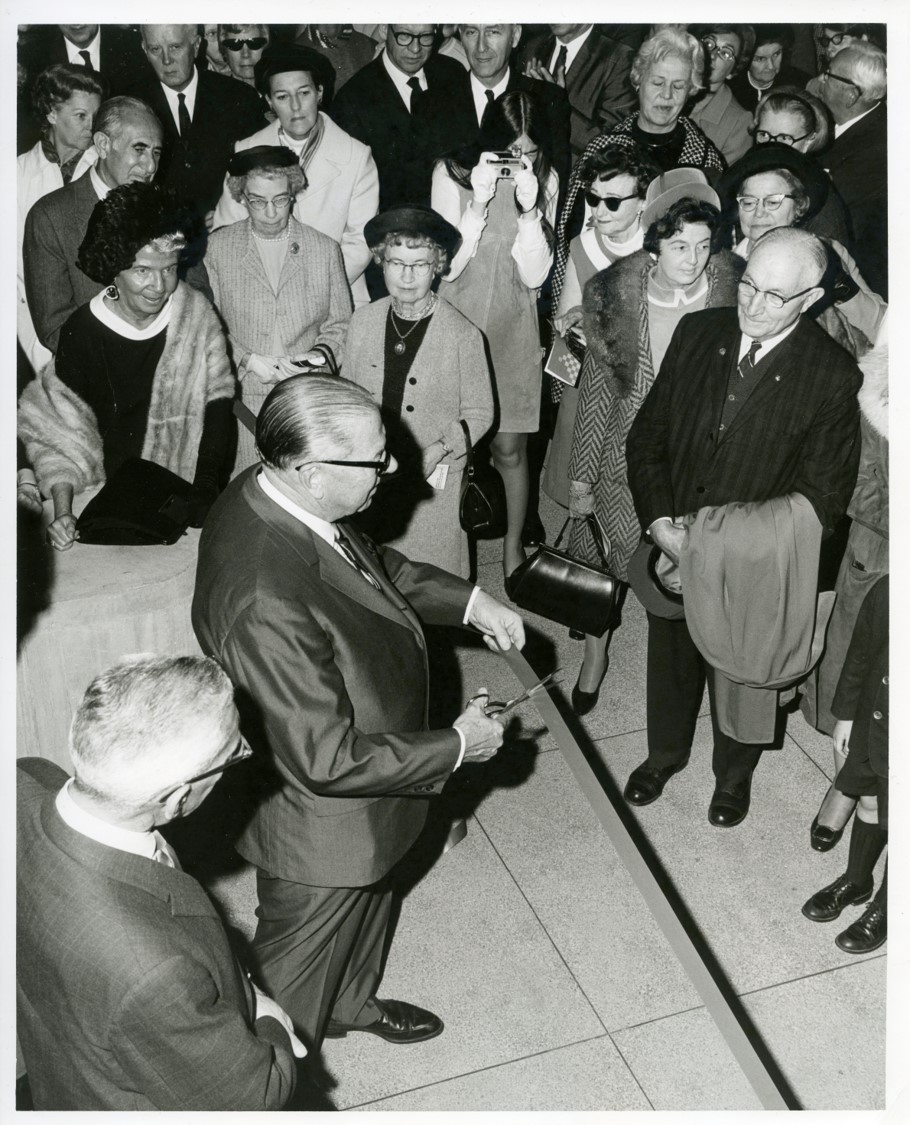 Finally, on October 27, the Everson Museum of Art officially opened to the public at noon. Admission to the Museum was free, and newspaper articles reported that roughly 15,000 people of all ages packed into the Everson's galleries, eager to see I.M. Pei's grand, innovative design. Two days later, the New York Times published an article written by architecture critic Ada Louise Huxtable, where she described the Everson as "the architecture of today as art history will eventually record it."
Fifty-one years later, Huxtable's words still apply. The Everson stands as a seminal example of mid-century Brutalist architecture.
-Steffi Chappell, Assistant Curator
Image captions:
I.M. Pei, Carl Woese, James D. Heffernan, and Bettina Chapman at dedication dinner, October 25, 1968
Mayor William F. Walsh addressing attendees at dedication dinner, October 25, 1968
John D. Williams at ribbon cutting ceremony, October 26, 1968