EVERSON MUSEUM LIBRARY BOOK SALE BLOW OUT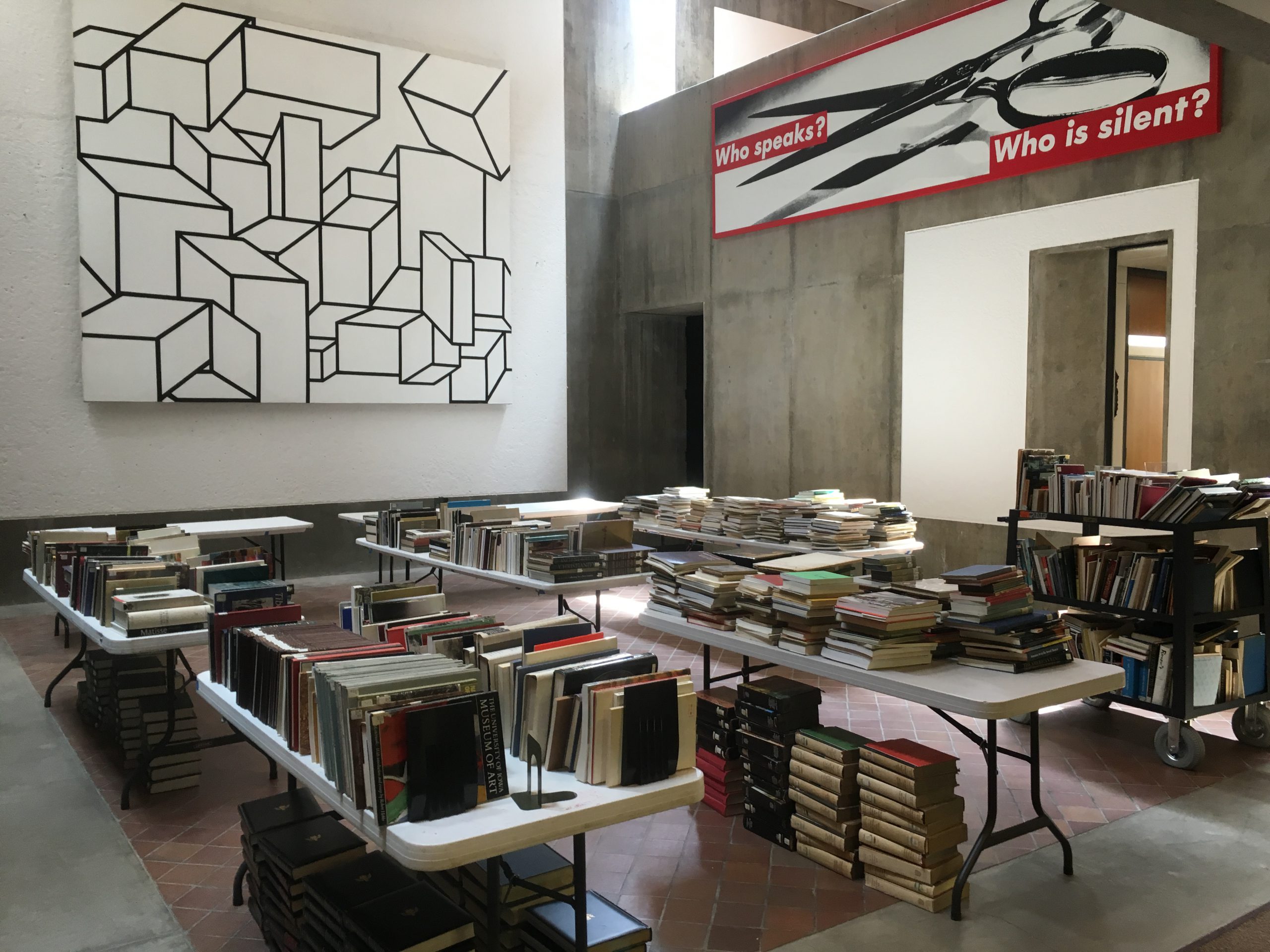 SYRACUSE, NY (July 7, 2016) – The Everson Museum of Art is holding a book sale on July 16 and 21 featuring rare, vintage and antiquarian art books from the Everson Museum Library. There will be thousands of volumes for sale including monographs, museum exhibition and collection catalogs, art history and theory books, as well as coffee table books and quirky cultural publications. All of the books will be priced under $3.00 and proceeds benefit the Everson Museum.
Interested book-lovers, bibliophiles and collectors are invited to peruse the Book Sale Preview during regular Museum hours of 10.00am – 5.00pm on July 16. Preview guests will have the first opportunity to browse and purchase these gently-used publications. Access to the Preview Sale is included with Museum admission.
On July 21, the remainder of the volumes will be for sale from 5.00 – 8.00pm. This time coincides with the Everson's Free Third Thursday – admission to the Museum and the Book Sale will be free.
The Everson Museum's library is transitioning into a resource center specializing in exhibition and collection specific material, with an emphasis on ceramics. This follows a recent announcement of a matching grant campaign for a new ceramics gallery on the Museum's lower level. Interested donors can visit everson.org/donate to have their donations matched dollar for dollar, through August 31, 2016.