New Board Appointments and Board Chair
SYRACUSE, NY (January 11, 2022): The Everson Museum of Art is pleased to announce three new appointments to its Board of Trustees. Bishop Dr. H. Bernard Alex, Daniela (Savinelli) Molta, and Damian Vallelonga began their service on January 1. They complete a group of 25 trustees who will continue to guide the Everson through the many challenges of the COVID-19 pandemic and support upcoming endeavors that include the launch of a new café and planning for a new sculpture park in the Everson Community Plaza, both intended to drive tourism in Central New York.
Along with the new appointees, current board member Louise Rosenfield will transition from an honorary member to a voting member of the Board. Her gift of more than 3,000 functional ceramic works will be used in the Everson's new café, aptly named Louise.
Among the trustees completing their terms in 2021 is Jessica Arb Danial. The first female Board Chair to serve since the early 1970s, Danial was also the youngest in the role. She has been a Trustee since 2016 and helped lead the Everson through many challenges and successes during her tenure.
"Jessica really pushed the Everson to rise to its potential. We are grateful for her commitment and dedication to the position and know that she will remain an active voice in the Everson's future," said Everson Director Elizabeth Dunbar.
Taking over as the Board Chair is Craig M. Boise, Dean of Syracuse Law School. Dean Boise has served on the Everson board since 2017.
"The Everson is a cornerstone of the Syracuse arts and culture community, and I'm pleased to continue my engagement with Board of Trustees as chair," said Boise. "I look forward to building on our growing reputation—locally and nationally, leveraging art to celebrate human diversity, and building community in Syracuse and across the region."
Bishop Dr. H. Bernard Alex, is a Senior Pastor and teacher at the Victory Temple Fellowship Church. A native of Syracuse, Dr. Alex has a background in English education and curriculum development and program design. He is presently in a cohort in the Fellowship for Emerging Leaders in Ministry, a creative alliance between Syracuse University, Le Moyne College, and Harvard.
Dr. Alex currently serves as a board member for the Salvation Army, the Human Rights Commission of Onondaga County, and is a Commissioner with the Town of DeWitt Police. He is also President of the Syracuse Chapter of the National Action Network (NAN). His late father, Gus, served as the Everson's longtime superintendent, both at the James Street and Harrison Street locations.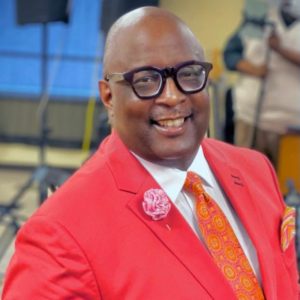 Daniela (Savinelli) Molta is an Assistant Professor of digital advertising at Syracuse University's S.I. Newhouse School of Public Communications. She most recently worked in the marketing departments at Facebook, GoPro, and Netflix, where she was responsible for advertising strategy. Prior to her time in Silicon Valley, Molta worked in digital media planning and buying at OMD and MEC (now Wavemaker). Molta's research interests involve digital media ethics, specifically digital literacy, data ethics, and equity in media planning.
Molta also serves as the Founder and Principal Consultant at CaliYork Consulting, a digital marketing consulting firm based in Syracuse, the Chief Marketing Officer at Domaine Lachaal, a Tunisian olive oil business based in Buffalo, and the Executive Director of Black Media Mogul Maker, a diverse and inclusive digital media entrepreneurship training program for the Black community in Syracuse.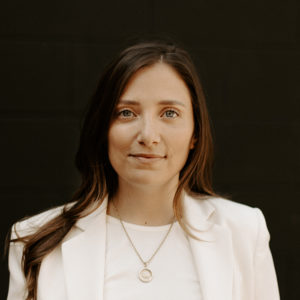 Raised on the east side of Syracuse, Damian Vallelonga is the owner of Echo, a multi-disciplinary design studio that helps small businesses, non-profits, and municipalities with graphic design, website design, and public art. Vallelonga currently splits his time between working as a marketing consultant (Switchstance Marketing) and as a first-time real estate developer with Westcott Remix. He is active with the 40 Below Public Arts Task Force and as a board member (now President) of the Westcott Neighborhood Association.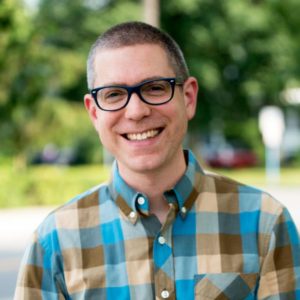 About the Everson Museum of Art
The Everson is a museum of firsts. It was the first museum to dedicate itself to the collection of American art, to create a permanent collection of ceramics, to collect video art, to create a docent program and to hire the now internationally-known architect I.M. Pei to design its building, a sculptural work of art in its own right. Located in Syracuse, NY, the Everson is home to over 10,000 works of art: American paintings, sculpture, drawings, video, graphics and one of the largest holdings of international ceramics in the nation. Visit everson.org to learn more.