Suzanne Anker: 1.5° Celsius
February 9, 2019 to April 21, 2019
Artist and theorist Suzanne Anker positions her work at the intersection of art and biology using a wide range of media, from genetically modified plants, digital sculpture, and installation to large-scale photography and projected video. 1.5° Celsius references the projected increase in temperature between 2030 and 2052 if global warming continues at its current pace and the world fails to take significant action to reverse the increase, according to a United Nations report published on October 7, 2018. This subtle yet substantial change in temperature will have seismic implications for climate change, species extinction, and toxic degradation. Anker's investigations into these issues encourage critical and enlightened thinking about the ways humans have altered nature in the past and will be required to alter nature in the twenty-first century.
As a pioneer of Bio Art, Suzanne Anker created the first Bio Art Laboratory operating from within a fine arts department in the United States. Anker is Chair, BFA Fine Arts Department at School of Visual Arts in New York City.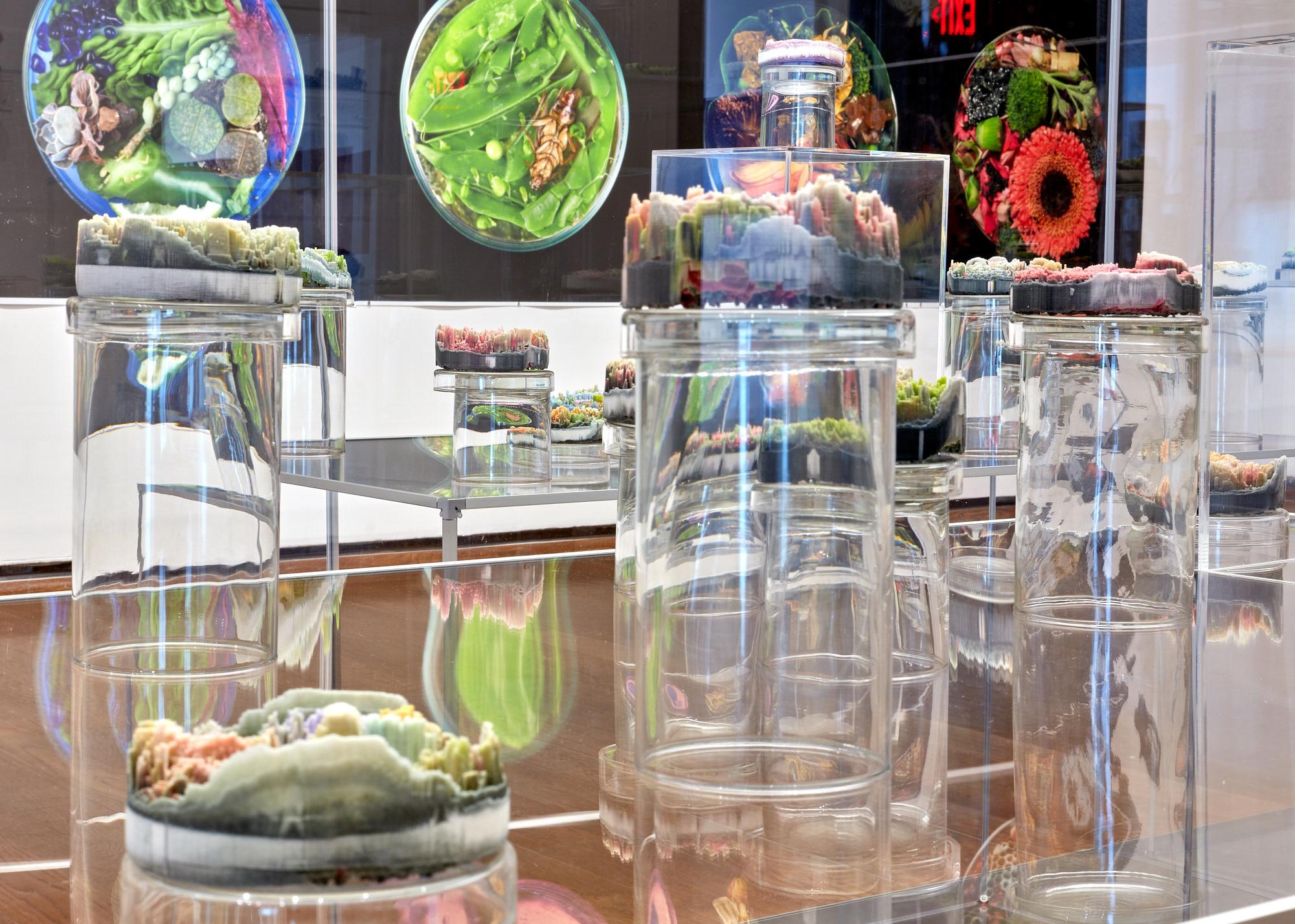 Installation of Remote Sensing and Vanitas (in a Petri Dish), Everson Museum of Art, 2019
Related Events
Docent-led Tour: Suzanne Anker: 1.5° Celsius
March 21, 2019, 6:00pm
Free Third Thursday admission
Free docent-led tour of Suzanne Anker: 1.5° Celsius.
Youth Art Class: Art Outdoors
April 27- May 8, Saturdays
10:30am–12:30pm
$65 Members | $85 Non-Members Create art inspired by nature, animals, outdoor sculpture, and more.
Suzanne Anker & Frank Gillette Family Guide:
Get the whole family involved in your trip to the Everson! Download the Suzanne Anker & Frank Gillette Family Guide ›
Suzanne Anker & Frank Gillette Audio Tour
Learn more about the exhibitions Suzanne Anker: 1.5° Celsius and Frank Gillette: Excavations and Banquets using this audio tour narrated by the artists. Borrow an iPod at the admissions desk or download and enjoy the tour on your own device (bring your own headphones!).