Experimental Television Center at the Everson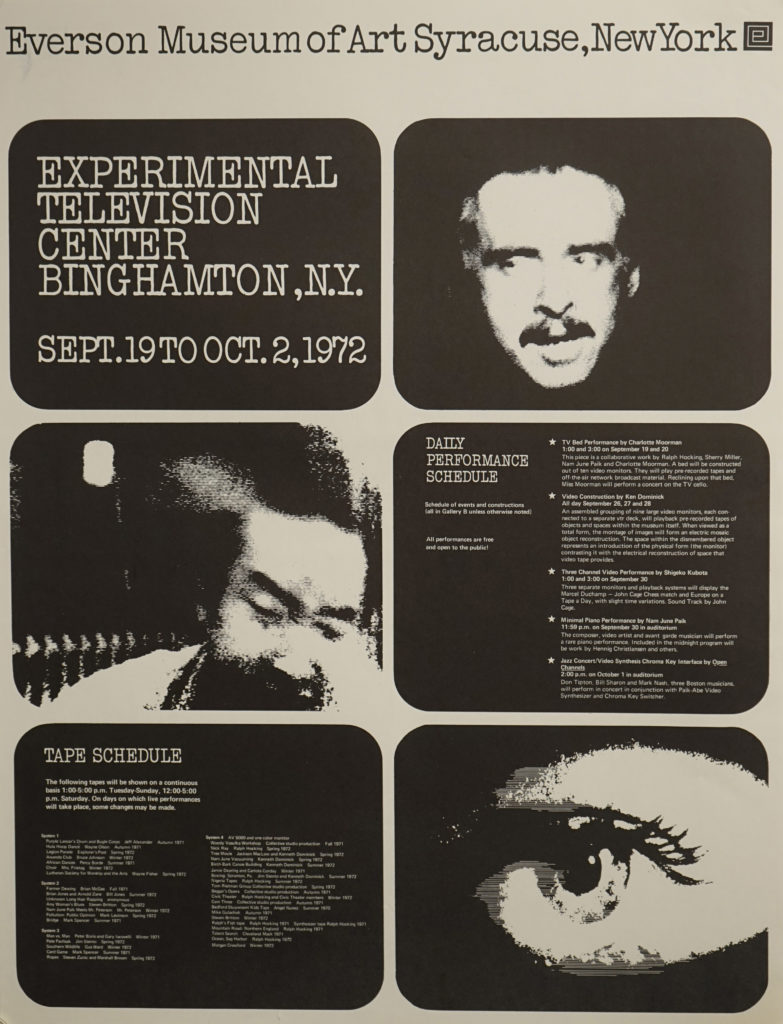 Fifty years ago today, on September 19, 1972, the Everson Museum opened Work from Experimental Television Center, Binghamton, NY, an exhibition curated by David Ross that provided a comprehensive look at the Center's involvement in the field of video art.
Inspired by the increased interest in the use of small format portable video equipment, Ralph Hocking founded the Experimental Television Center in Binghamton, New York, in July 1971. Ken Dominick, Sherry Hocking, and Robert Diamond soon joined him. The Center was a non-profit organization that supported the investigation of video as an art medium and provided equipment—and instruction in its use—free of charge to anyone interested in the technology, including artists and cultural and educational organizations.
Supporting artists interested in using video as an art medium was integral to the Center's activities, and the organization collaborated and shared video equipment with artists across New York State. In 1972, pioneering video artist Nam June Paik and video engineer Shuya Abe directed the construction of the Paik/Abe Video Synthesizer at the Center, which allowed users to colorize and mix live and pre-recorded imagery from multiple sources. While Paik and Abe had built similar synthesizers for other TV studios, the Center's synthesizer was unique in its availability to any interested artist. This openness and generosity of spirit, core to the Center's identity, laid the foundation for decades of innovation and exploration in the field of video art.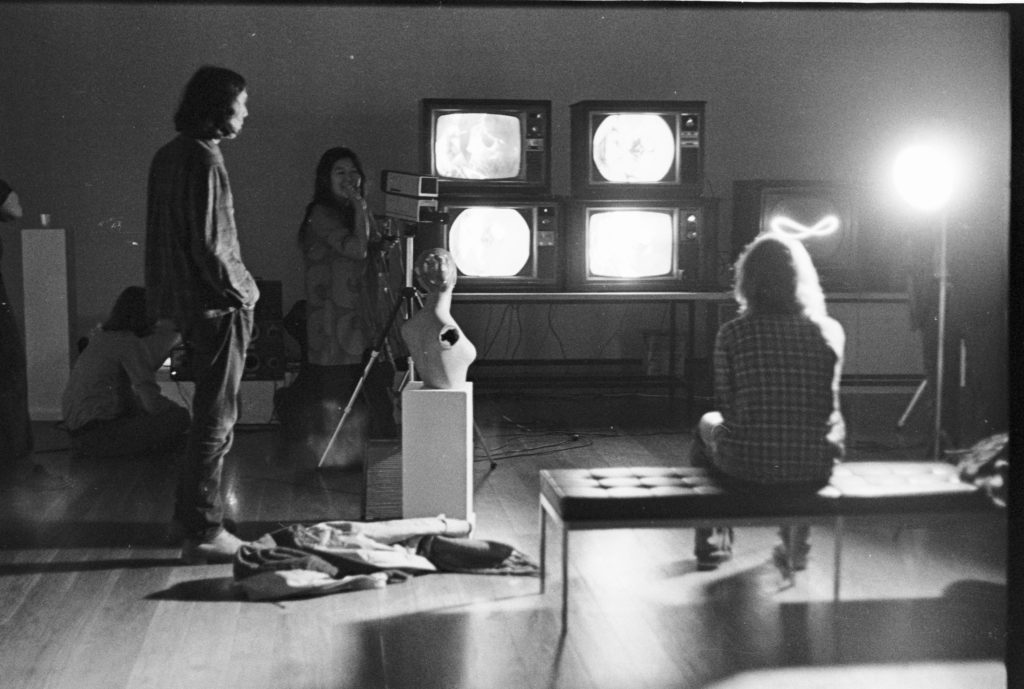 The exhibition Work from Experimental Television Center, Binghamton, NY was the Everson's second collaboration with the Center and featured approximately 40 video works by an eclectic mix of artists as well as several daily performances by artists including Charlotte Moorman, Shigeko Kubota, Dominick, and Paik.
Moorman's performance was a reprisal of her first interaction with the Everson, TV Bed in January 1972. TV Bed was a collaborative work designed by Ralph and Sherry Hocking along with Paik and Moorman. They constructed a bed of ten video monitors that Moorman reclined on while playing her cello. Kubota's performance consisted of three monitors and playback systems that displayed his video works Marcel Duchamp – John Cage Chess Match and Europe on a Tape a Day.
Stay tuned for future blog posts and programming that celebrates the history of collaboration between the Center and the Everson!