Everson's Annual Picnic Moves to September 17
Syracuse, NY (August 11, 2021) – The Everson Museum of Art is eager to resume its Annual Picnic event on Friday, September 17, 2021. The gathering, typically held in June, was canceled in 2020 due to the COVID-19 pandemic. The Everson will welcome the community back to the Community Plaza for an evening of fine food, live entertainment, and recognition of the annual Everson Award recipients.
Second Line Syracuse will provide music and entertainment, and all donations made throughout the evening will support an exciting new commissioned artwork which will be revealed at the event.
While the 2020 award recipients were honored in a tribute video last June, they will be recognized and celebrated in person, along with the 2021 Everson awardees at the Picnic. All honorees have devoted their time and energy to supporting the Everson and the arts in our community. Honorees are as follows:
Distinguished Service Award:
Lifetime service and support of the Everson and the larger cultural community.
2020 Assemblyman Bill Magnarelli
2021 David A. A. Ridings
Everson Medal:
Demonstrated leadership and support for the Everson Museum of Art.
2020 Paul Phillips & Sharon Sullivan
2021 Louise Rosenfield
Lifetime Volunteer Achievement Award:
Everson volunteer service of twenty years or more.
2020 Marilyn Post
2021 Cathy Winger
This year's Picnic also serves as an exclusive preview of the Everson's major fall exhibition, AbStranded: Fiber and Abstraction in Contemporary Art, which occupies the museum's four upper galleries and Sculpture Court. Several of the nationally-recognized artists participating in the exhibition will be present at the event. AbStranded will open to the public on Saturday, September 18.
The Everson will follow all New York State COVID-19 guidelines in place at the time of the event. This information can be found at https://forward.ny.gov.
For Picnic details, tickets, and sponsorship information visit everson.org/picnic2021.
About the Everson Museum of Art
The Everson is a museum of firsts. It was the first museum to dedicate itself to the collection of American art, to create a permanent collection of ceramics, to collect video art, to create a docent program and to hire the now internationally-known architect I.M. Pei to design its building, a sculptural work of art in its own right. Located in Syracuse, NY, the Everson is home to over 10,000 works of art: American paintings, sculpture, drawings, video, graphics and one of the largest holdings of international ceramics in the nation. Visit everson.org to learn more.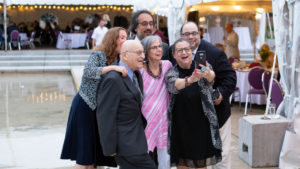 For media inquiries contact:
Kristin Sheehan, Director of Communications
Everson Museum of Art
(646) 421-0291
[email protected]