Everson Museum Annual Picnic
September 17, 2021
5:30pm

Please join us on the Plaza for a fabulous evening of fine food, live entertainment, and safe socializing to celebrate our community and honor the 2020 and 2021 Everson award recipients.
Event Details:
The Museum will open to Picnic guests at 5 p.m. to check-in and preview our latest exhibition, AbStranded. Several artists from the show will be joining us for the event.
There will be reserved seating. Seat numbers will be provided at check-in.
All state and local health protocols will be followed. Proof of vaccination or a negative COVID test within 48 hours is required.
Business casual attire.
Parking:
Off-street parking is available at the Oncenter open lot.
Questions?
Call (315) 474-6064 x 307.
The Everson will welcome the community back to the Community Plaza for an evening of fine food, live entertainment, and recognition of the annual Everson Award recipients.
Second Line Syracuse will provide music and entertainment, and all donations made throughout the evening will support an exciting new commissioned artwork which will be revealed at the event.
While the 2020 award recipients were honored in a tribute video last June, they will be recognized and celebrated in person, along with the 2021 Everson awardees at the Picnic. All honorees have devoted their time and energy to supporting the Everson and the arts in our community.
This year's Picnic also serves as an exclusive preview of the Everson's major fall exhibition, AbStranded: Fiber and Abstraction in Contemporary Art, which occupies the museum's four upper galleries and Sculpture Court. Several of the nationally-recognized artists participating in the exhibition will be present at the event. AbStranded will open to the public on Saturday, September 18.
Tickets
Tables of 10: $2,500
Individual tickets: $250
Purchase tickets by clicking here, by mailing back your invitation response card, or call (315) 474-6064 x307.
Everson Medal
Demonstrated leadership and support for the Everson Museum of Art
2020 Paul Phillips & Sharon Sullivan
2021 Louise Rosenfield
Distinguished Service Award
Lifetime service and support of the Everson and the larger cultural community
2020 Assemblyman Bill Magnarelli
2021 David A. A. Ridings
Lifetime Volunteer Achievement Award
Everson volunteer service of twenty years or more
2020 Marilyn Post
2021 Cathy Winger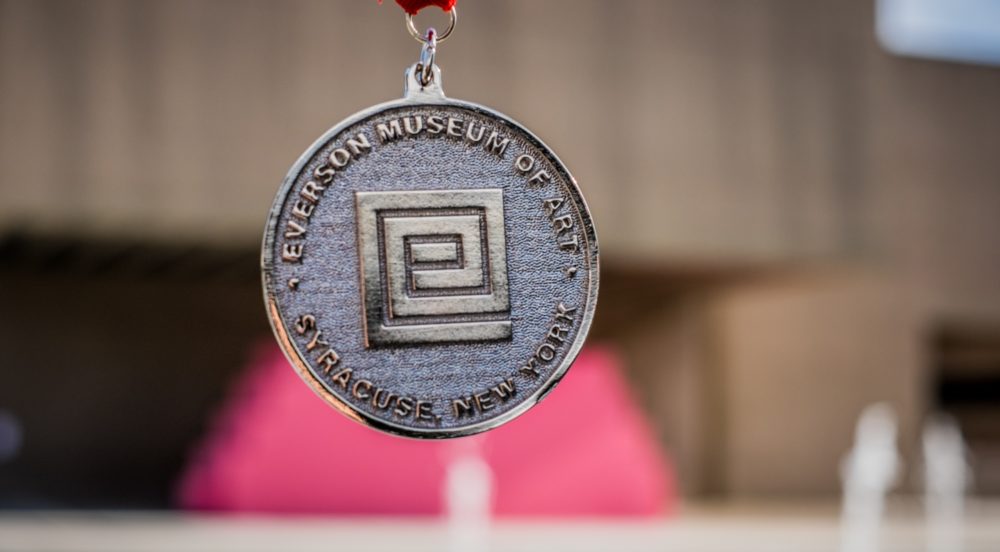 Braised Rib of Beef
with bacon demi-glace, three-cheese polenta, sautéed rapini and romesco
Roasted Cauliflower Steak
wilted spinach, blistered tomatoes and dried cranberries with
smoked paprika and red pepper coulis
(vegan/gluten free)
Note to attendees:
Email [email protected] if you would like the vegetarian/vegan option.
All others will be served the Braised Rib of Beef.