The Story Behind Peaches and Evangeline
Last week we highlighted the historical series The Sins of our Fathers by Dawn Williams Boyd, which consists of cloth paintings that tell stories of racial violence committed against Black Americans. The titles of the works include the location and date of an actual historical event, which Boyd hopes viewers will use to further educate themselves. Peaches and Evangeline, Bibbs County, FL 1942 is one of these works and it is on display now at the Everson. It features real life sisters Peaches and Juanita Moore whose parents were killed in a racially motivated bombing.
Read on for the full story and to learn more you can watch this episode of Central Florida Roadtrip on PBS.
---
Many years before news cameras were bringing images from the fight for Civil Rights to American living rooms, a young, reserved, soft-spoken school principal lived in Mims, Florida, a small citrus town near Orlando. In 1927, Harry Moore was promoted to principal of the Titusville Colored School. As he grew through the school system ranks, Moore became deeply interested in politics and began teaching his school children how to read and cast a ballot, preparing them to vote one day. Shortly after the birth of his two daughters Annie Rosalea ("Peaches") and Juanita Evangeline, in 1934, he founded the Brevard County Chapter of the NAACP. He devoted much of his life to combating racial injustices. He, along with volunteers, organized letter-writing campaigns, rallies, and fundraisers, and brought about lawsuits to protest police brutality, lynchings, racist judicial policies, and unfair labor practices against Black people. As the head of the Progressive Voters League, he filed lawsuits against unfair voter registration laws. In 1945, over 30,000 African Americans made Florida history by voting in the Democratic Party primary. In 1946, Moore was fired from the school district as a result of his activism.
In 1950, Moore, and the Progressive Voters League, successfully waged a campaign to unseat a twenty-four-year political boss of Brevard County. Residents were stunned when Andrew Fortenberry, the chair of the county commission, was defeated. Later in the same year, he began an assertive campaign to have Willis McCall, the powerful and often violent Sherriff of Lake County, indicted for the deaths of two black prisoners who were handcuffed. Both of these crusades led to threats on Moore's life.
In 1951, it was Christmas night, as well as Moore's 25th wedding anniversary. As they went to bed for the night, a bomb exploded under their home. Moore was killed in the explosion. His wife died nine days later. Their daughters, Peaches and Juanita, were injured but recovered. The two sisters paid the ultimate, most unsung, price. Their parents were heroes, their influence on what was possible in the South still resonates today.
In 1991, the governor of Florida reopened the case of Harry Moore's murder. Although the investigation revealed for the first time that the Klan was responsible for Moore's death, no one was ever arrested.
---
Peaches and Evangeline, Bibbs County. FL 1942 is currently on view at the Everson in the exhibition Dawn Williams Boyd: Woe.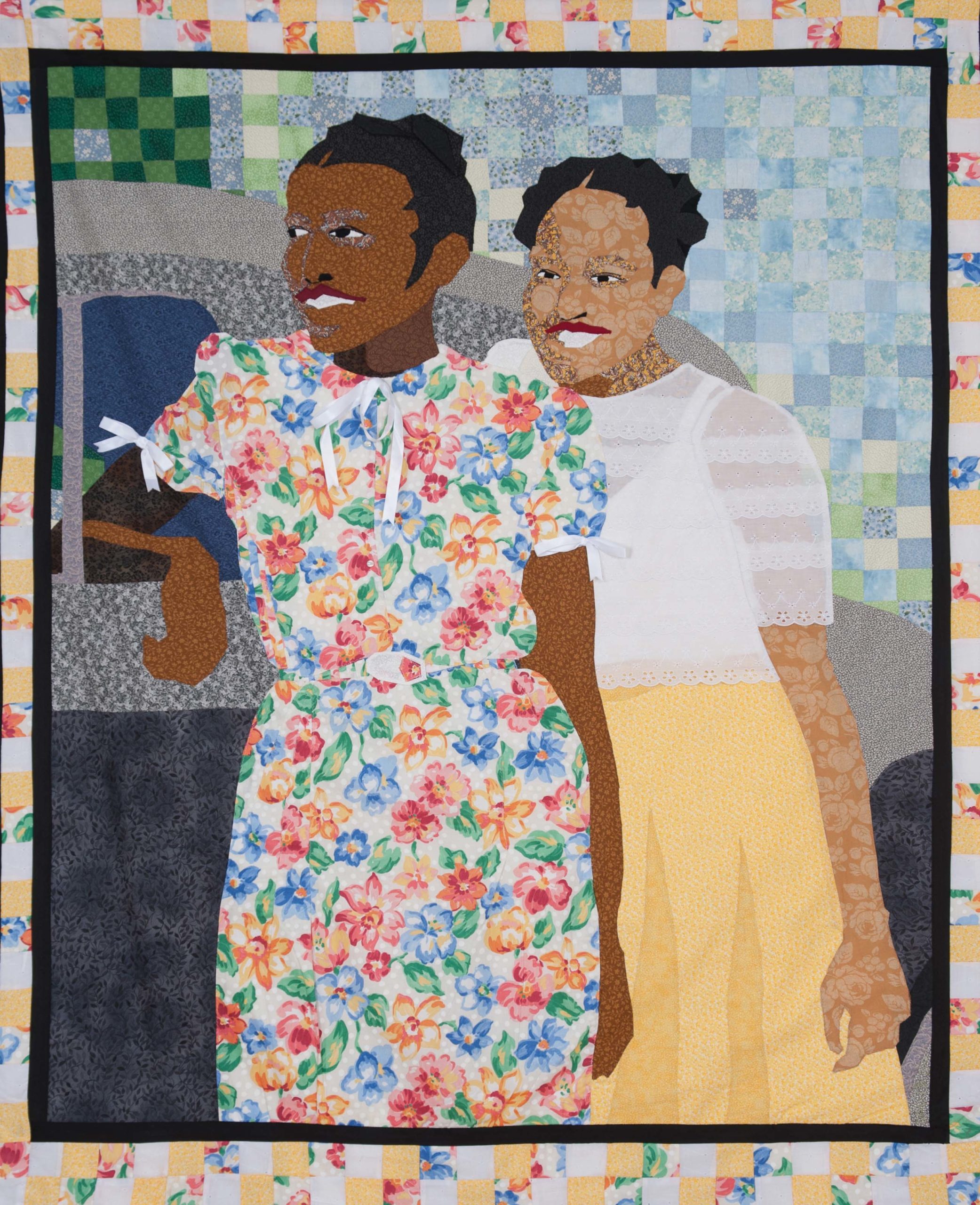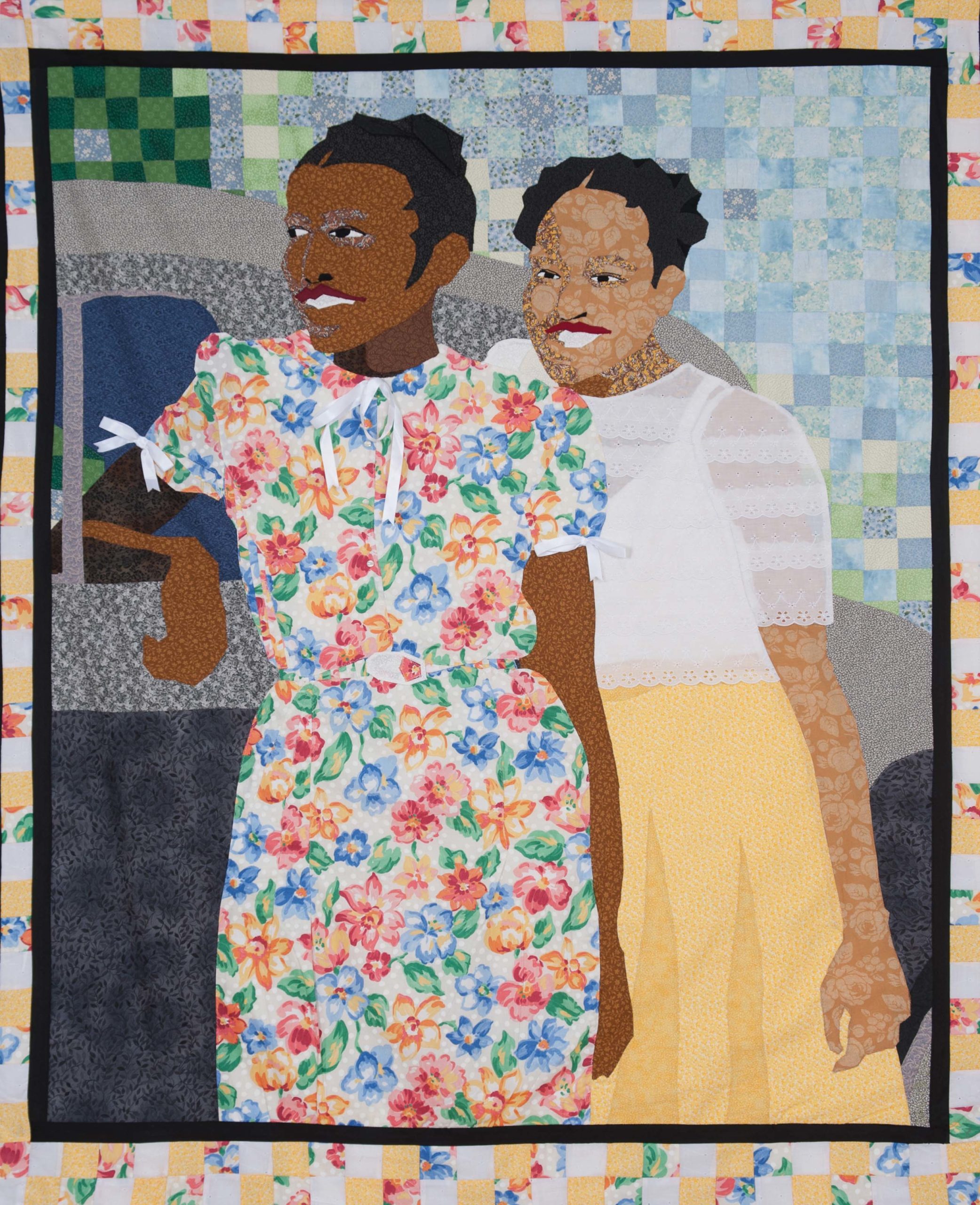 Dawn Williams Boyd, Peaches and Evangeline, Bibbs County. FL 1942, 2004, Mixed media, Courtesy of the artist and Fort Gansevoort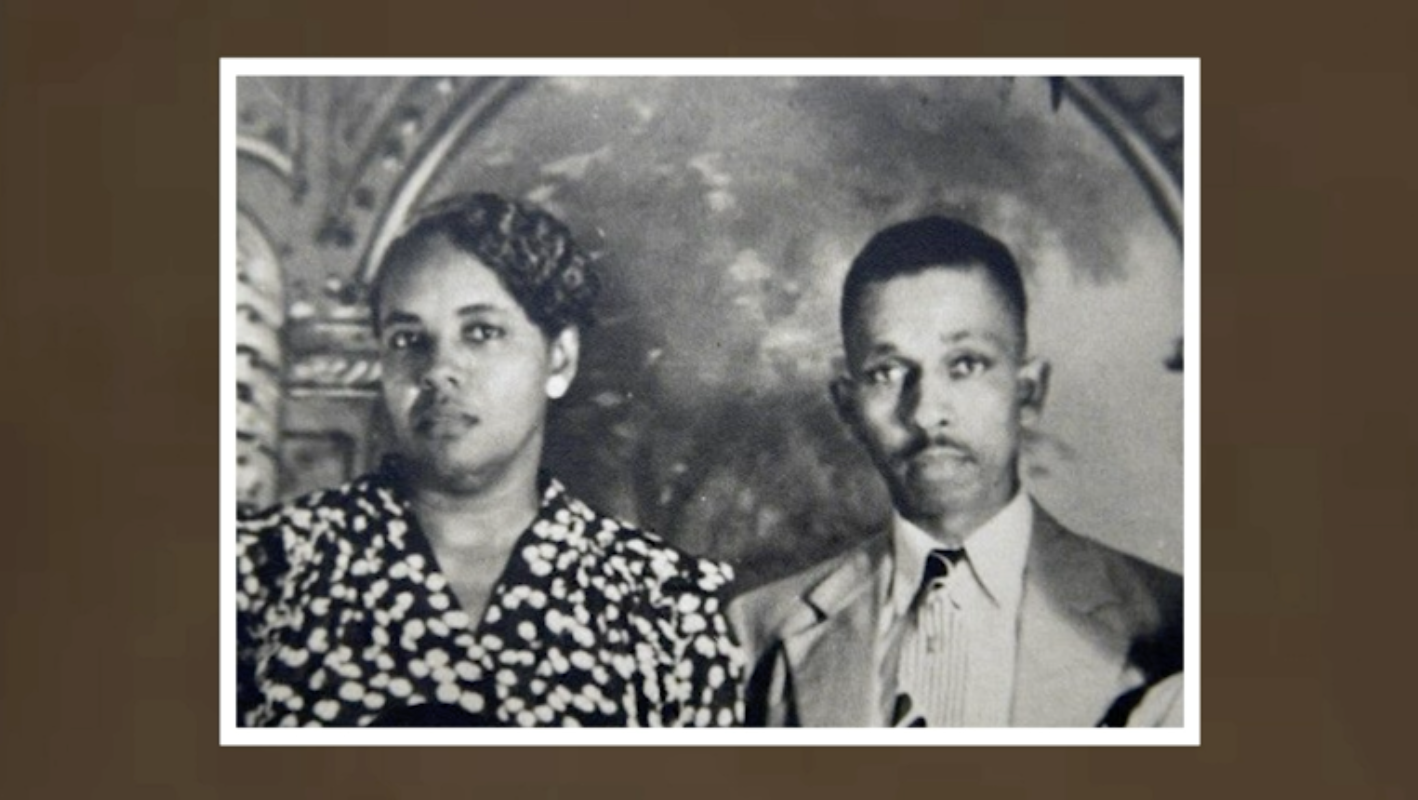 Harry T. Moore and his wife Harriett V. Moore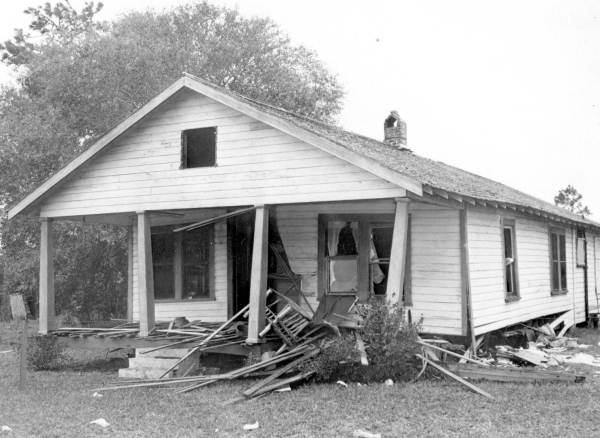 The devastated Moore home after being bombed on Christmas night in 1951.