Thursday, October 26, 2023
5:30-8:00pm
$44 Members | $55 Non-Members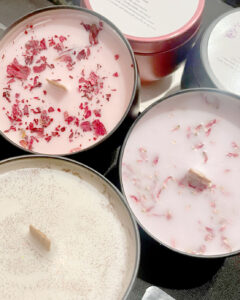 Indulge your senses in a unique workshop where participants can create their own candle. For this event participants will make 8oz fall scented coconut wax candles. The wax contains soy, coconut, and food-grade paraffin in the USA.
Each candle is vegan, non-toxic, biodegradable, and skin safe.  
Wine and light refreshments will be provided.
Participants must be 21+ to take this workshop. 
About the Artist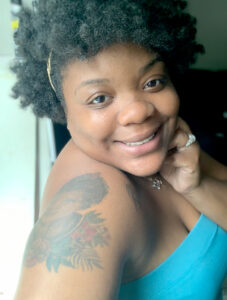 Fantasia Dunton is a single mom of a special-need kiddo! Having a medically complex child, she has to be cautious about plenty of things, including what she puts on her skin. That's when she started to make organic double butter shea and mango butter with organic carrier oils. As time went on, she added organic perfume roll-ons, shower tea bags, natural body scrubs, aloe vera shimmering spray, and more. This was the start of Serenity & Me LLC. (Named after her daughter, Patience Serenity. Fantasia is a determined entrepreneur, and dedicated full-time student from The Bronx, NY, embarking on a transformative journey when her youngest child was diagnosed with a congenital heart defect before Covid. 
Fantasia has showcased her products at more than 30 local pop-up events and expanded her reach to cities such as Rochester, Corning, and Rome, NY. Specializing in weddings, baby showers, workshops, and custom orders, she also offers local deliveries. Connect with Fantasia at serenitymellc.com or @serenityandmellc on social media for updates on upcoming pop-up shops. Experience her vibrant creations firsthand.