"The Homosexual Audacity to…"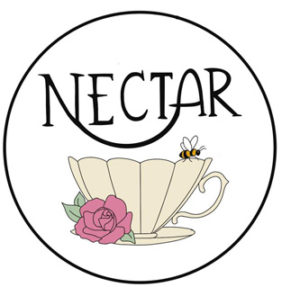 We invite you to join us in a series of LGBTQ+ workshops hosted by the Everson in partnership with local Syracuse business, Nectar Espresso Bar & Vintages.
These workshops are informal, meaning there will not be an expert artist to teach us all about the techniques of fabric or painting. But there will be delicious coffee/teas, goofy art-making stations, and the presence of a lot of queers with one steady motto: "No, I've never done that. But I am gay … so how hard could it be?" (For the unplugged lovelies, Google: "Homosexual Audacity" for a plethora of funny queer content.)
Open to folks with any experience level – this class is reserved as a safe space for the LGBTQ+ community to connect and create.
Please come early to explore the museum before the workshop or leave the workshop early to explore –class tickets pay for your admission!
(Fabric art stations featured: mediocre mending, yarn spinning, embroidery, and who knows what else!)
… Paint?
Thursday, May 25, 2023
6:00 – 8:00pm
(Painting art stations featured: love yourself portraits, abstract, splash paint(?) and you tell us!)
IG: @nectarespressobar
Fb: Nectar Espresso Bar and Vintages
… Fabric?
Thursday, March 30, 2023