Everson Teen Arts Council
This is a fantastic opportunity for teens from Onondaga, Madison, and Oswego Counties to work directly with an arts organization, gain valuable experience to add to their resume, and learn about career paths in the arts. ETAC is a year-long commitment.
The Everson Teen Arts Council is a partnership between the Everson and teens from local school districts, offering a safe platform for teens to share their voice, work with their peers, and engage with the greater community. The Teen Arts Council provides dynamic leadership opportunities to create meaningful and relevant programs and exhibitions, while giving teens space to explore identity, build skills, and prepare for college and careers.
ETAC meets every other Wednesday (twice monthly) from 4:00—5:30pm from October to June.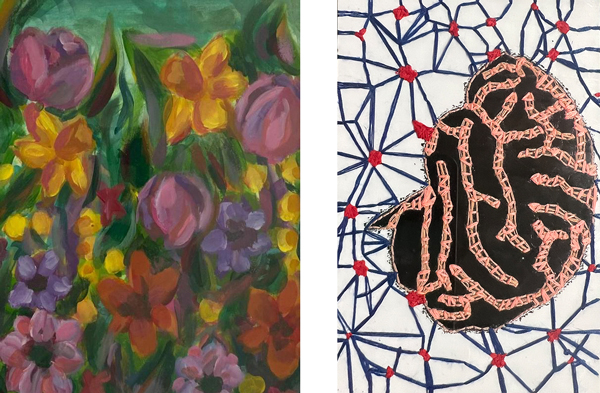 Artwork by Minerva Miller and Hannah Salvagni