Bradley Walker Tomlin: A Retrospective
February 11, 2107 to May 14, 2017
The life and career of Bradley Walker Tomlin, from his early figural illustrations to his late abstract paintings, can greatly inform our understanding of 20th-century American art. Born in Syracuse, NY in 1899 and active in New York City and Woodstock, Tomlin bridged two generations and participated in the evolution of American art from local modernism to international avant-garde. Tomlin's privacy about his personal life as well as his premature death from a heart attack in 1953 contributed to the undeserved neglect of his meticulous painting.
This exhibition is the first survey of Tomlin's work in four decades. Organized chronologically, Bradley Walker Tomlin: A Retrospective considers Tomlin's accomplishments as an illustrator, educator, and modern painter as equally significant. Highlights include original cover designs for Condé Nast's House & Garden magazine, decorative still life paintings, Cubist-Surrealist compositions, and major Abstract Expressionist canvases. Photographs of Tomlin and his professional peers and related archival materials reveal the artist's contexts and influences.
Tomlin is best known as a member of the Abstract Expressionist group that included Adolph Gottlieb, Philip Guston, and Robert Motherwell. Tomlin distinguished himself through a craftsman-like approach to transcending self-expression, focusing on the impersonal possibilities of art. "One can believe in paintings, as one can believe in miracles, forpaintings, like miracles, possess an inner logic which is inescapable," he wrote. Tomlin's late works are major achievements in American painting, displaying a masterful choreography of gesture and structure which influenced younger generations of artists including Richard Diebenkorn and Louise Fishman.
Bradley Walker Tomlin's commitment to both experimentation and continuity, and his interests in decorative arts, genealogy, and spirituality, offer an alternative to the avant-garde's traditional insistence on rupture and revolution. Aloof and reserved, Tomlin rarely revealed himself either in his art or beyond his inner circle of friends. With attention to thespecific contexts and accomplishments of his work, Tomlin's story can now be told anew.
—Daniel Belasco, Curator
The exhibition originated at the Samuel Dorsky Museum of Art, State University of New York at New Paltz and is accompanied by a fully illustrated scholarly catalog.
Lenders to the exhibition include The Metropolitan Museum of Art, Whitney Museum of American Art, Condé Nast Archives, Frances Lehman Loeb Art Center at Vassar College, Albright-Knox Art Gallery, Munson-Williams-Proctor Arts Institute, Sarah Lawrence College, Archives of American Art and other important public and private collections.
Funding for Bradley Walker Tomlin is provided by the Helen Frankenthaler Foundation, the Malka Fund, the Everson Museum of Art, Friends of the Samuel Dorsky Museum of Art, the Samuel Dorsky Museum of Art Special Exhibitions Fund and SUNY New Paltz.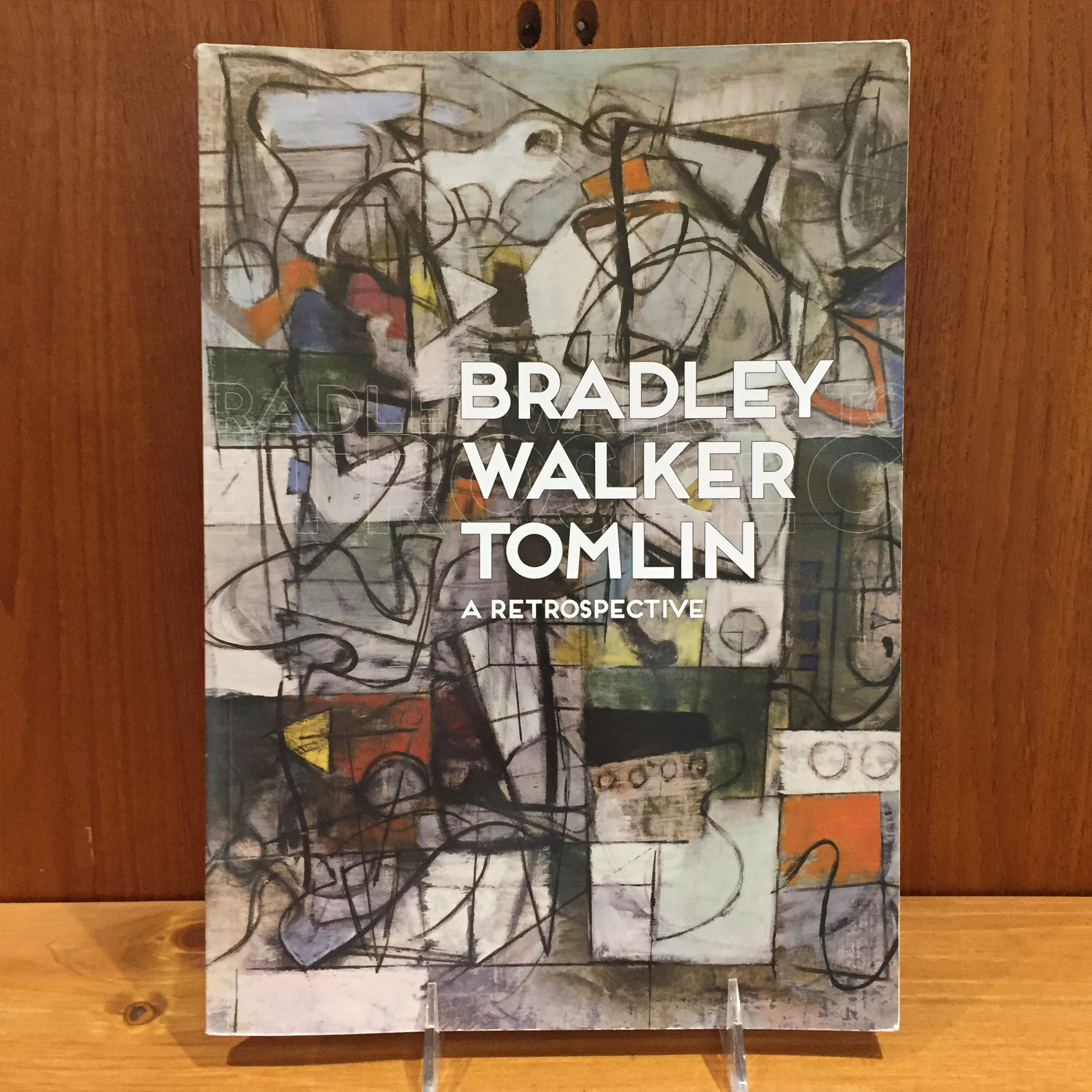 A fully illustrated scholarly catalog of the Bradley Walker Tomlin exhibition is available for sale in the Everson Museum Shop
Related Events
Bradley Walker Tomlin Gallery Walk With Curator
March 30, 6:30–7:30pm
Free with Museum admission
Daniel Belasco, Executive Director of the Al Held Foundation and curator of Bradley Walker Tomlin: A Retrospective, will offer a guided gallery walk and discuss selected works.