Eddie Dominguez: Garden Of Eden
March 30, 2019 to July 28, 2019​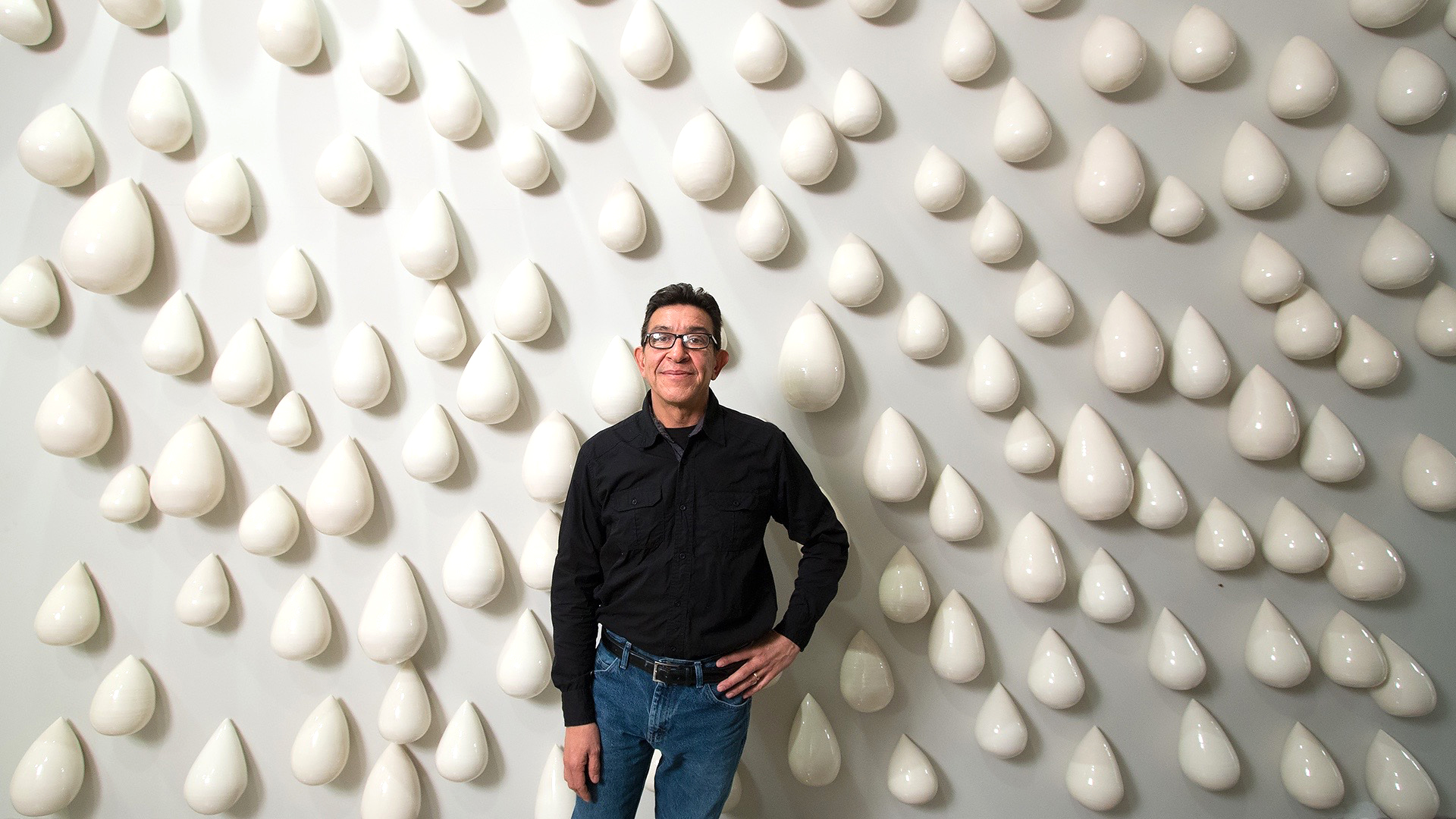 Organized by the Columbus MuseumThe youngest of eight children, Eddie Dominguez grew up in Tucumcari, New Mexico, between Albuquerque and Amarillo on historic Route 66. He came to national prominence in the mid–1980s for highly stylized dinnerware sets that also stack into sculptural forms. In his work, Dominguez frequently references his home state's vegetation, landforms, weather, and Hispano–Catholic culture. The dual nature of Dominguez's objects, which inhabit the gray area between utility and art for art's sake, reflects his personal experience as a New Mexican who studied ceramics in the Anglo–dominated East: whether we see "art" or "craft," local Hispano or melting pot American depends completely on the immediate context.
Audio Tour
As you explore the work of Eddie Dominguez, listen to the artist discuss his life, experience, and artistic practice. Audio for Eddie Dominguez: Garden of Eden is available on SoundCloud and corresponds with numbered labels throughout the galleries. Borrow an iPod at the admissions desk or use the QR code in the gallery to download and enjoy on your own device (bring your own headphones!)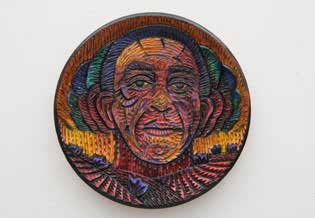 Eddie Dominguez, Rain Cloud, 2009, ceramic,
oil paint, and resin. Courtesy of the artist.