On view through March 14, 2021
In celebration of the Everson's 50th anniversary, the Museum commissioned Elliott Katz to create site-specific installations for the spaces that architect I.M. Pei designed as planters. Katz was selected for the commission because of how his work engages with the significance of materials and questions how we form relationships to those materials, as well as his interest in contrasting the Modernist belief in controlling nature against the Wabi sabi belief in the fundamental uncontrollability of nature. Using natural and synthetic materials, photography, scale, and illusion, Katz's serious and playful installations transform familiar objects into curious mysteries that defy simple categorization and ignite our imagination.
Raised on a vegetable farm in rural Vermont, Katz is the youngest child in a self-described "earthy, multi-ethnic family." His mother is a third generation Japanese American and his father is of Russian Jewish descent. His heritage underlies his interest in craftsmanship as well as his selection of materials. Katz's lifelong negotiation of his complex identity drives his interest in using art as a way to draw attention to the circumstances in which people move both freely and forcedly throughout the world. His combination of materials provides a whimsical opportunity to thoughtfully confront the realities that arise from the collision of cultural histories.
Elliott Katz discusses his site-specific installations at the Everson Museum with Outreach Coordinator, Liz Bryson. Listen here on SoundCloud.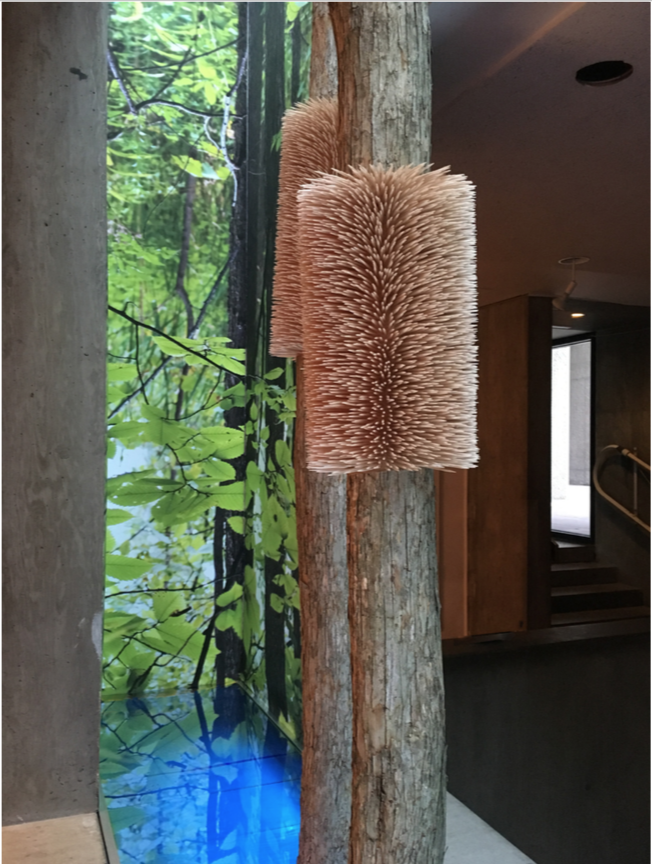 Elliott Katz, American (b. 1983), Other Planet, 2018. Tree trunks, 12,000 toothpicks, one-way mirror, LED illumination, theater gel, archival pigment print on Tyvek, steel, aluminum, and hardware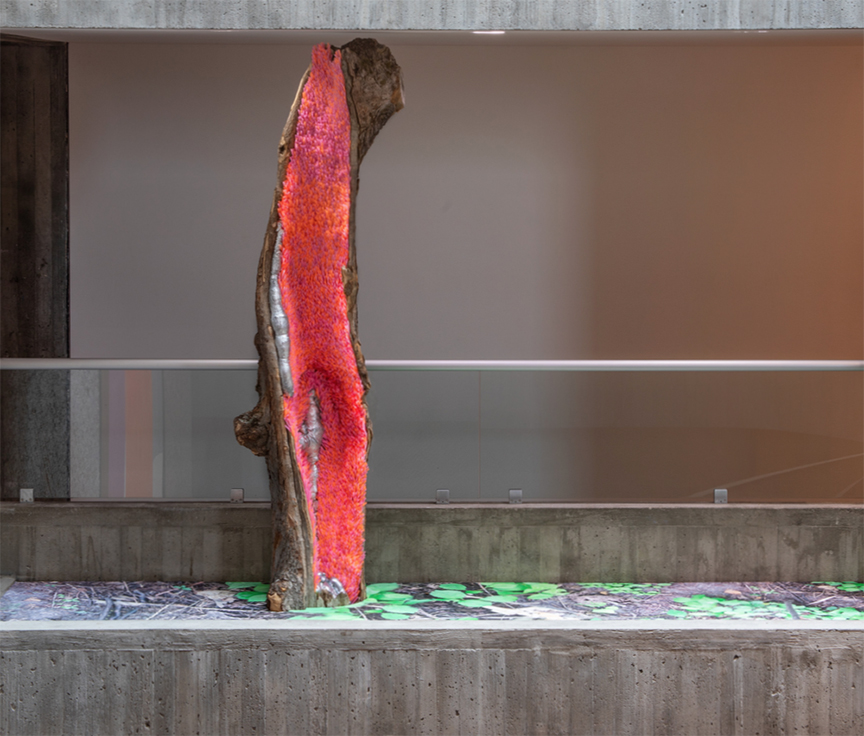 Sea Turtle, 2018. Tree trunk (Camel's Hump State Park), 15,000 straws, staples, archival pigment print on Tyvek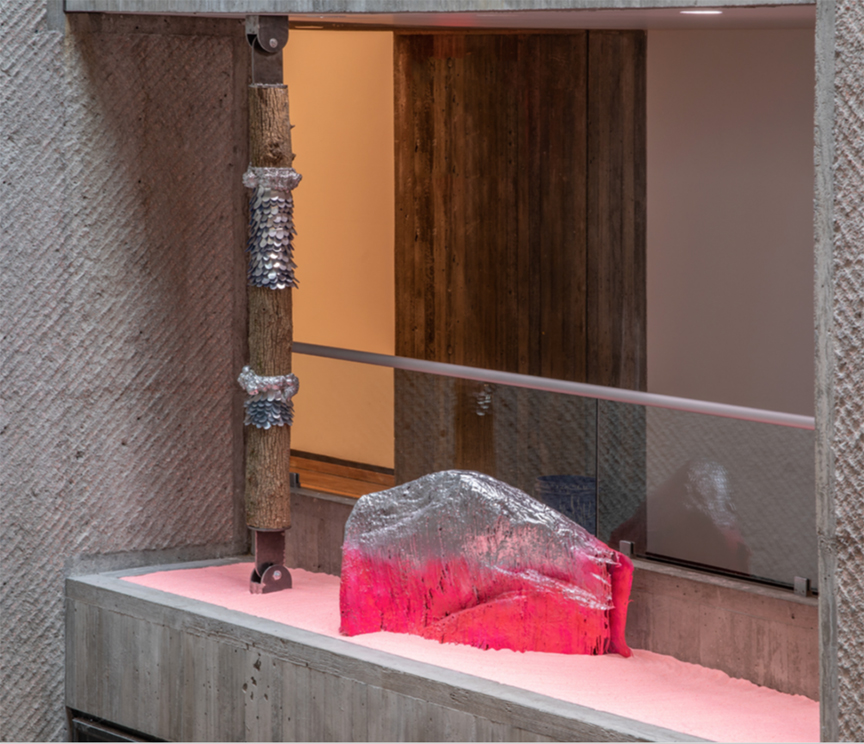 Acid Zen Garden, 2018, Dripped wax, tree trunk, dayglow salt, steel, hardware, enamel