Helen Levitt: In The Street
February 6, 2016 to May 8, 2016
M&T Bank Presents: Helen Levitt: In The Street
For more than seventy years, Helen Levitt used her camera to capture fresh and unstudied views of everyday life in the streets of New York City. Levitt's photographs, in both black and white and color, document neighborhood matriarchs on their front stoops, pedestrians negotiating New York's busy sidewalks, and boisterous children at play. In her work, Levitt successfully captures people of every age, race and class, without attempting to impose social commentary. The exhibition features a range of photographs spanning Levitt's long career, and includes scenes shot in New York City, New Hampshire and Mexico. Helen Levitt: In the Street is organized by Telfair Museums, Savannah, Georgia. This exhibition is made possible through the generous support of Mrs. Robert O. Levitt.
Presented by M&T Bank with additional assistance from the New York State Council on the Arts with the support of Governor Andrew Cuomo and the New York State Legislature, the County of Onondaga, administered by CNY Arts, David and Nancy Ridings, and Bonnie and Gary Grossman. Education sponsors: Green Family Foundation and Richard S. Shineman Foundation.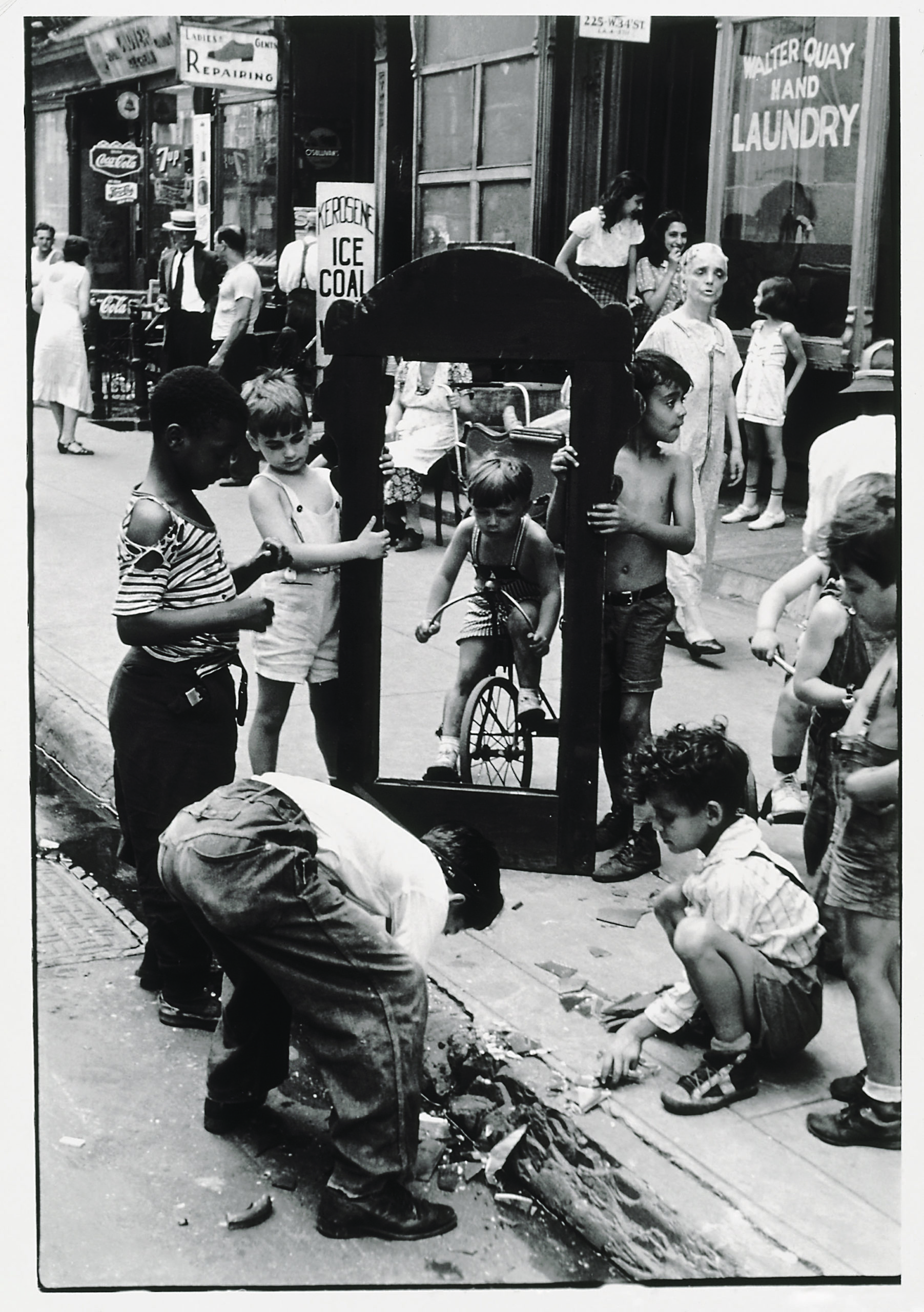 Helen Levitt, New York (Children with Broken Mirror), c. 1940, gelatin silver print on paper, 11 1/16 x 7 ½ inches. Telfair Museum of Art, Savannah, Georgia. Gift of Mrs. Robert O. Levitt. (c) Film Documents LLC.