January 20, 2018 to April 29, 2018
In 1968, artists Jeff Donaldson, Wadsworth Jarrell, Jae Jarrell, Barbara Jones-Hogu and Gerald Williams founded the African Commune of Bad Relevant Artists (AfriCOBRA). Formed in Chicago's South Side, AfriCOBRA was borne in an era of political and social unrest in an arts world that privileged white artists and audiences. In response, AfriCOBR sought to create a new kind of art that was not only politically engaged but reflected contemporary Black culture and appealed specifically to a Black audience. Arguably one of the most influential artist groups associated with the Black Arts Movement of the 1960s and 1970s in the United States, AfriCOBRA continues its work today.
Jeff Donaldson: Dig, the artist's first museum retrospective, seeks to shed light on the Donaldson's contribution to art history by exploring his four-decade career. Spanning Donaldson's activist roots in Chicago to his influence on future generations of artists as a professor at Howard University and Vice President of the Barnes Foundation, this major exhibition presents new scholarship and features works never before seen in public.
Donaldson's work across the decades is an amalgamation of energetic colors, intricate patterns, and African iconography that celebrates the history of African art and the roots of Black culture. Featuring paintings, prints, and mixed media works, the exhibition reflects on Donaldson's deep belief in the responsibility of an artist to create work that is both socially relevant and visually striking.
Jeff Donaldson: Dig includes important AfriCOBRA memorabilia and posters along with iconic examples of Donaldson's early work known for its high energy "Kool-ade" palette. These works weave together lettering and text throughout the image to create rhythm and visual vibrations whose psychedelic associations tapped into the counter cultural zeitgeist of the 1960s and 70s. For the first time, these early examples are shown alongside Donaldson's later, lesser known works from the 80s, 90s, and early 2000s demonstrate the artist's lifelong commitment of using the politics of representation to make, as he often said, "art for the people, not for critics." Donaldson historically important work bridges a lineage that began with the artists of the Harlem Renaissance and extending to artists of color today.
About the Artist
Born in Pine Bluff, Arkansas, Jeff Donaldson received his BA in studio art from the University of Arkansas Pine Bluff in 1954 and his MFA from the Institute of Design of the Illinois Institute of Technology of Chicago in 1963, and his PhD in African and African American art history from Northwestern University in 1974. He was a celebrated professor and administrator at Howard University in Washington, D.C.
Donaldson's work has most recently been shown in exhibitions at the Whitney Museum of American Art, the Brooklyn Museum, the ICA Philadelphia, Crystal Bridges Museum, the Studio Museum in Harlem, and the Tate.
Jeff Donaldson is represented by Kravets Wehby Gallery in New York City.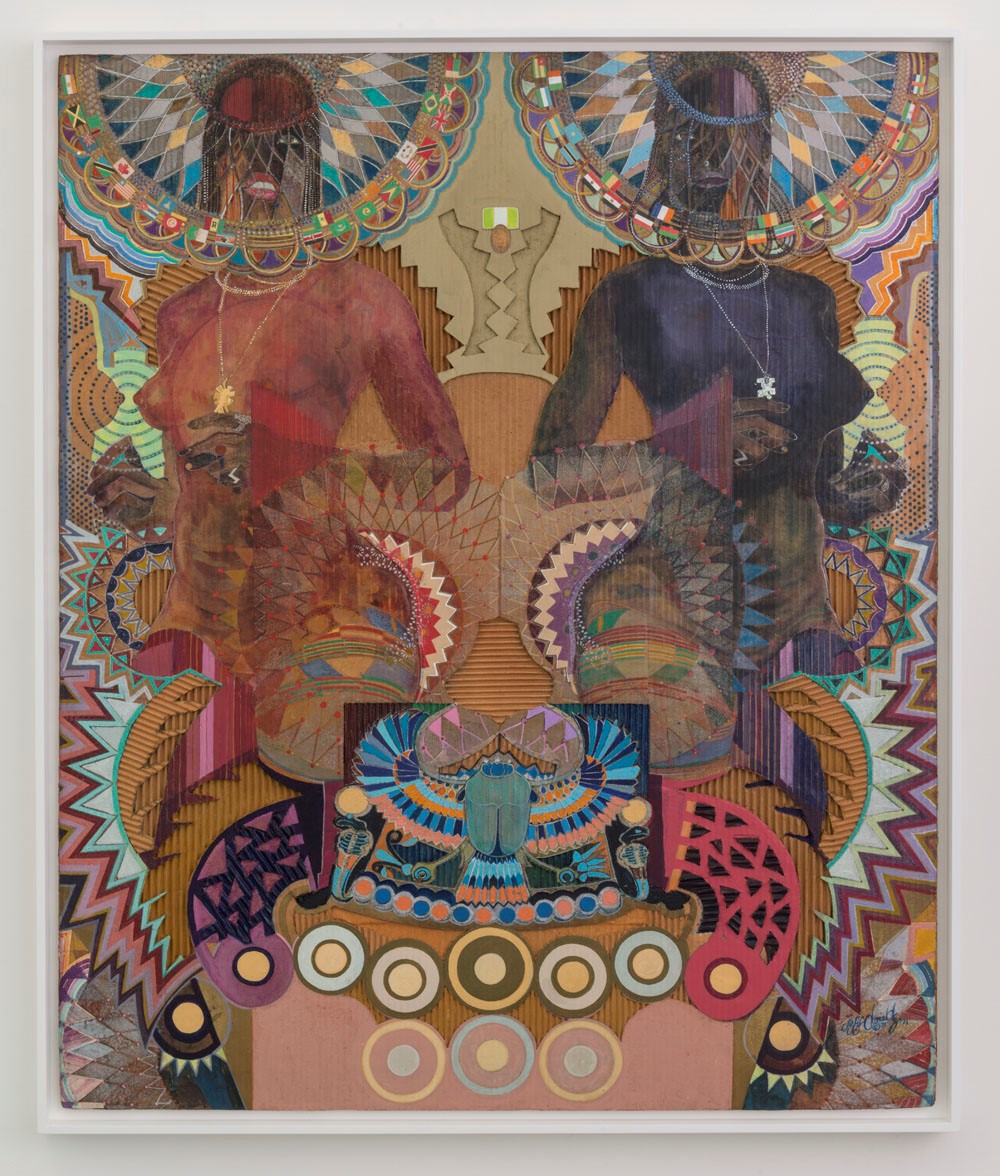 Jeff Donaldson. Majorities, 1977. Mixed media, 44 x 36 inches. Courtesy of Kravets Wehby Gallery, New York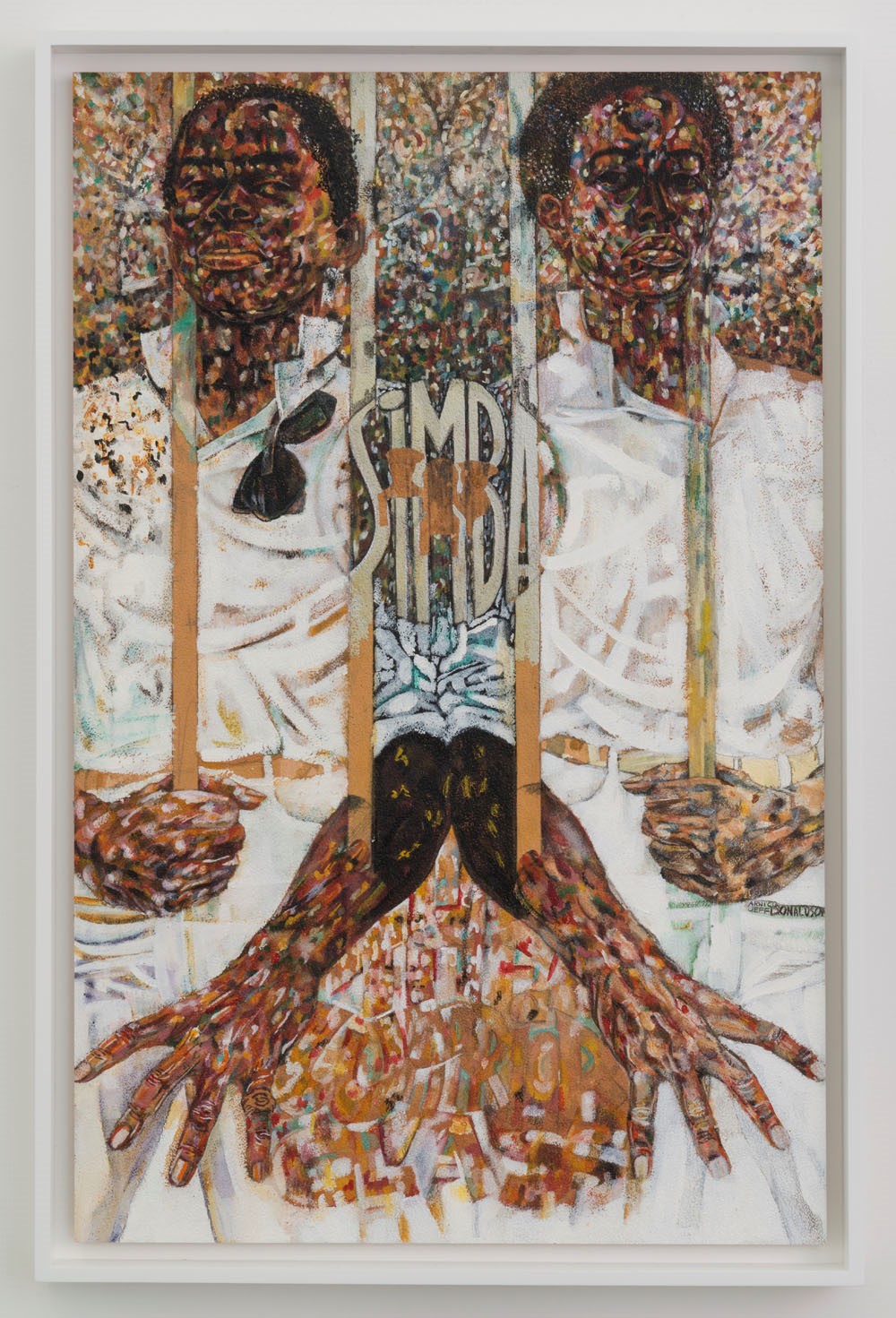 Jeff Donaldson. Simba, 1973. Mixed media, 28 x 18 inches. Courtesy of Kravets Wehby Gallery, New York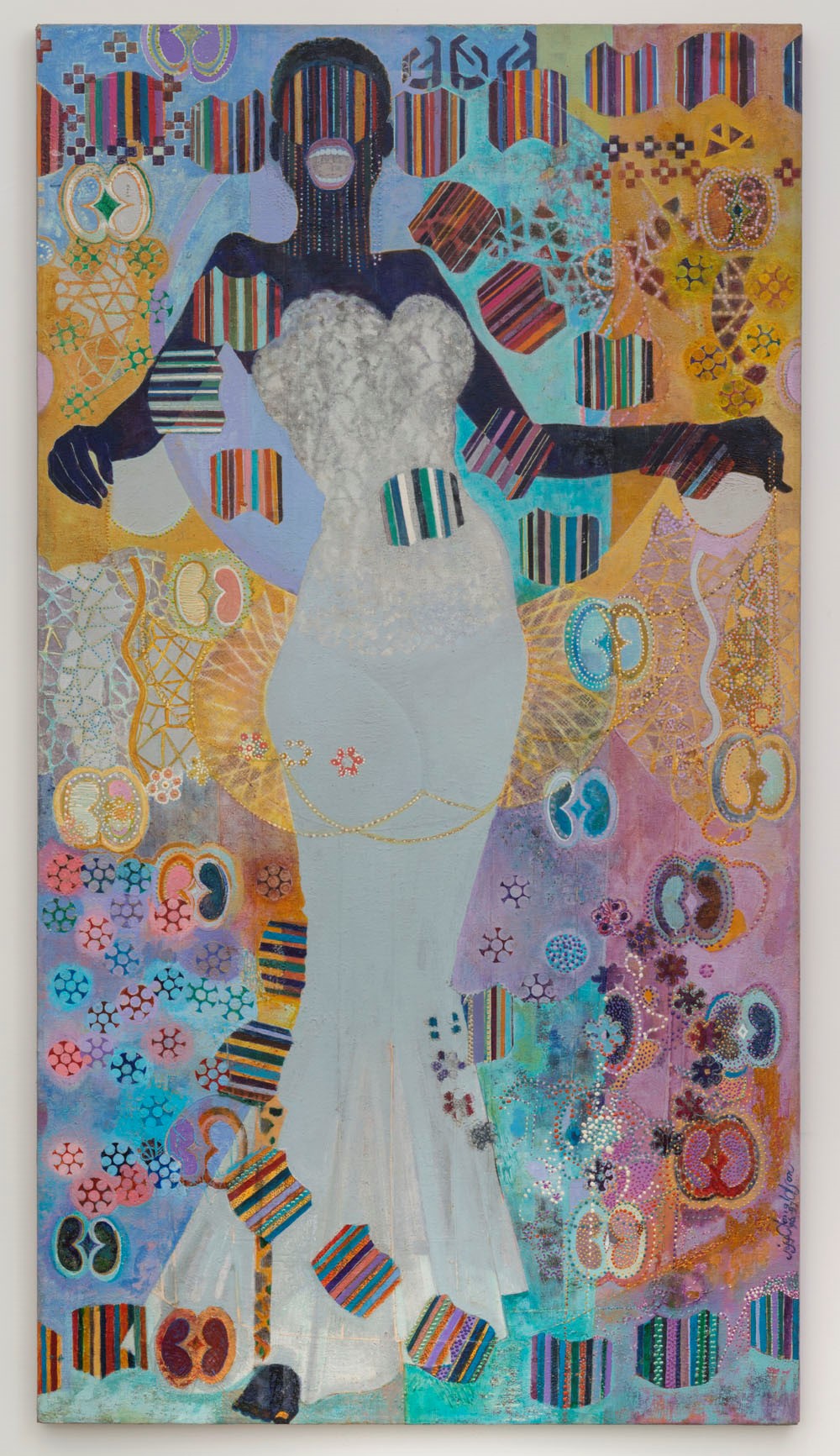 Jeff Donaldson. Stone Singer, 1996-1999. Acrylic on canvas, 66 x 36 inches. Courtesy of Kravets Wehby Gallery, New York
Related Events
Winter 2018 Exhibitions Opening Night Reception + Artist Talk
February 16, 2018
5:00 – 7:00pm
Free Members | $15 Non-Member
Meet artists Edie Fake and Sheila Pepe while enjoying music, hors d'oeuvres, and a cash bar. At 6:00pm join Everson Curator of Art and Programs, DJ Hellerman and the artists in conversation about their exhibitions.
Africobra: Art For The People
Film Screening
February 22, 2018
6:00 – 8:00pm
Free Members | $8 Non-Members
Hosmer Auditorium
Film screening of AfriCOBRA: Art for the People and talk with AfriCOBRA artist Napoleon Jones-Henderson.
Docent-led Tour: Jeff Donaldson: Dig
March 15, 2018
6:00pm
Free Third Thursday