Juan Cruz: A Retrospective
May 4, 2019 to August 4, 2019
Syracuse-based artist Juan Alberto Cruz (b. 1941, Puerto Rico) combines rich symbolism with a bold and colorful abstract style to create work infused with his Caribbean heritage. Moving from Puerto Rico to Manhattan's Lower East Side and subsequent travels to Spain, Mexico, Cuba, and Central America have had a major impact on Cruz's work, which reflects a mixture of his cultural heritage and life experiences. From his earliest portrait paintings to recent abstract collages, Cruz uses the emotional realities of his past to articulate his feelings about economic inequality and systematic injustice.
As a child, Cruz taught himself to draw by copying the comic strips from discarded newspapers onto brown paper grocery bags, and later he drew portraits of everyday people that he sold for pocket change on the street. It was not until his thirties, when he enrolled in an art program led by then-Everson Director Jim Harithas that Cruz learned art could be more than replicating the world around him. Harithas taught Cruz how to paint and introduced him to a world of modern artists, which led Cruz's drawings and paintings to evolve into a complex amalgamation of figurative and abstract forms. For the past five decades, Cruz's boundless creativity and production has led him to compile a massive body of work.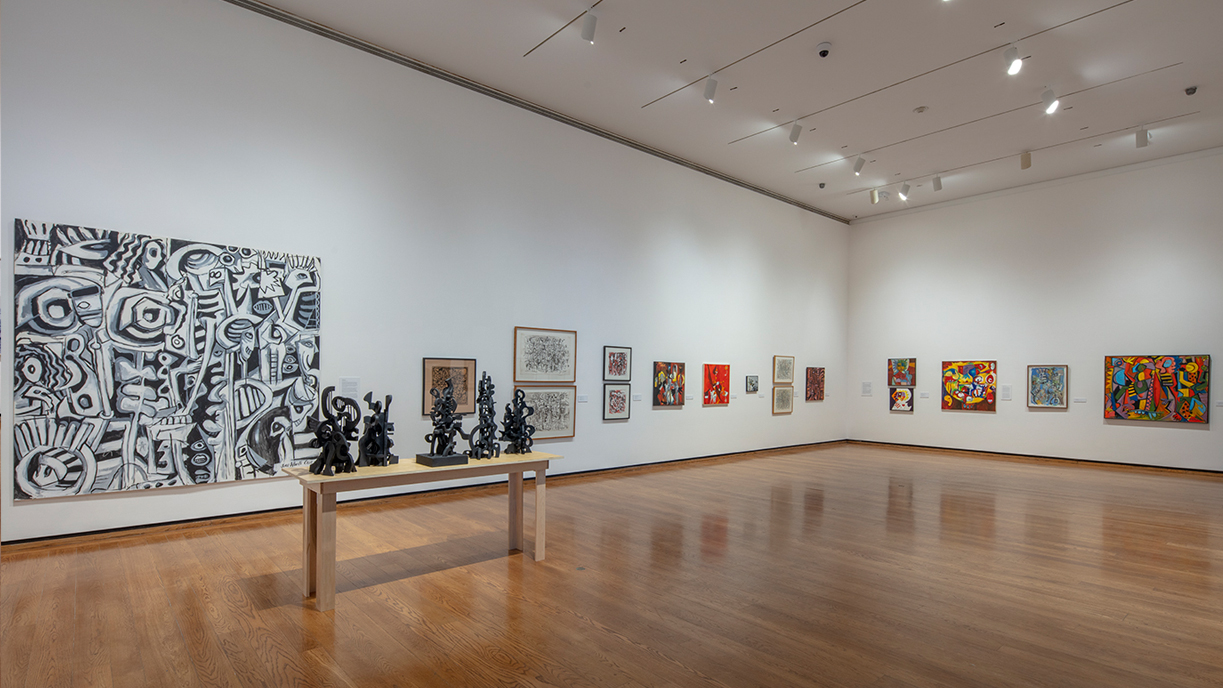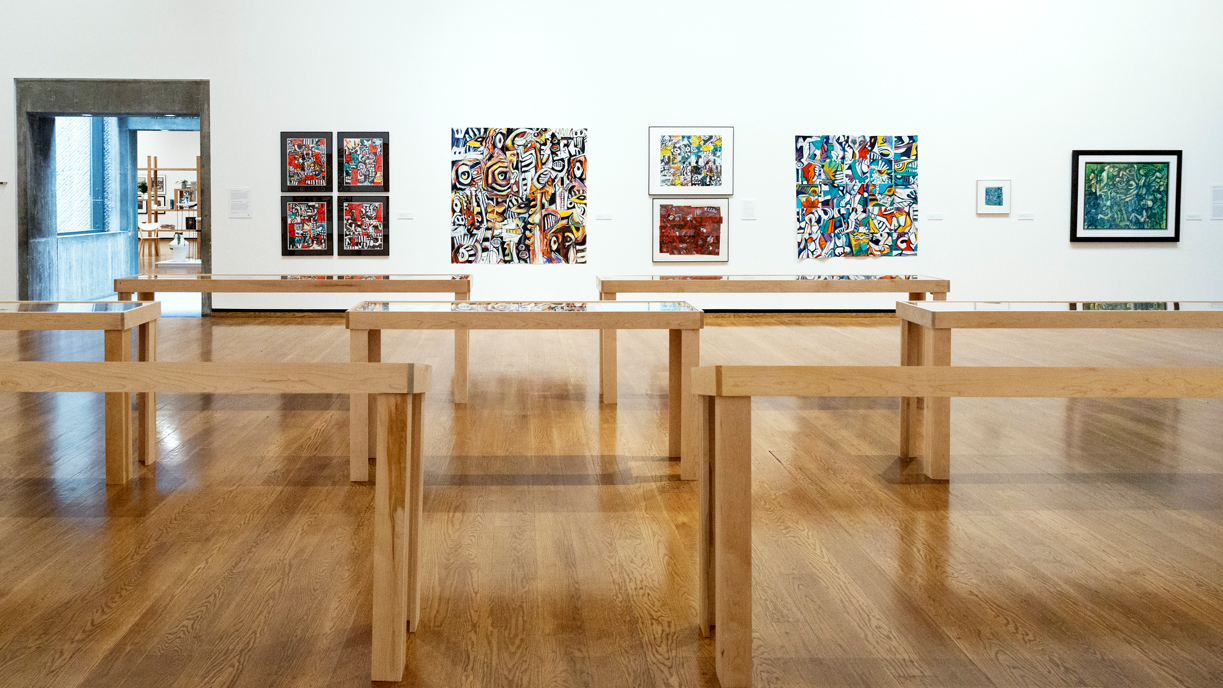 Since moving to Syracuse in 1975, Cruz has made a significant impact on the local community. He has painted numerous murals throughout the city, including on the Onondaga Commons building, in Skiddy Park, and several in the Near West Side. He also completed a new mural with the Everson Teen Arts Council currently on view on the Museum's Lower Level. Cruz served as artist-in-residence for the Near West Side Initiative for five years and ran the Patch-Up Studio, a community center that provided children and adults with a safe space to make and learn about art. By choosing to live and work in Syracuse, Cruz has brought together a multigenerational community inspired by his public art initiatives and workshops.
Click below to view the exhibition catalogue:
Juan Cruz: A Retrospective Catalogue ›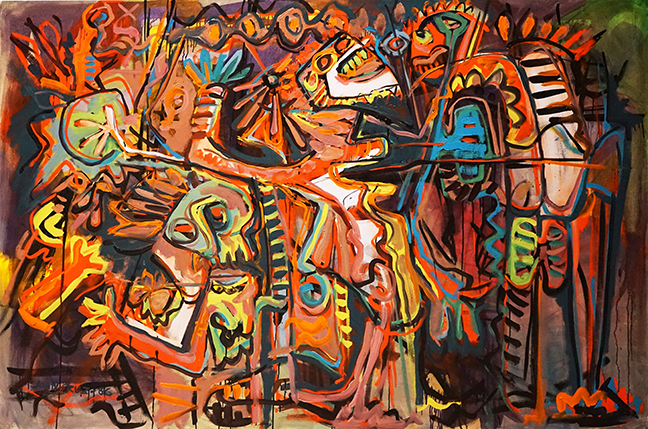 Juan Cruz, Manchas, 1986, oil on canvas, 48 x 72 inches Everson Museum of Art; Gift of Mr. John Dietz, 86.89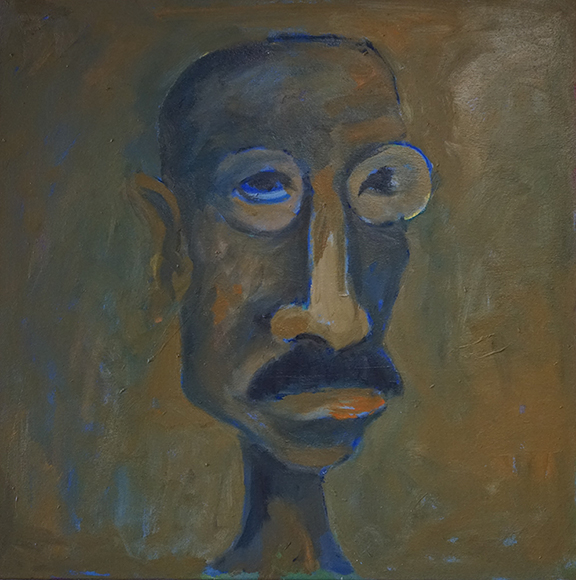 Juan Cruz, Untitled, 2018, Oil on canvas 24 x 24 inches, Courtesy of the artist
Related Events
1803 Miles
May 23, 2019
Free with Museum admission
Screening of the Film 1803 Miles, by Enrique G. Figueroa-Cabrero, chronicling the story of artist Juan Cruz.
Say It In Spanish
Begins June 6, Thursdays 6:00–7:00pm
$60 Members | $75 Non-Members
An introduction to communicating in Spanish in the context of the visual arts.