January 28, 2107 to April 30, 2017
"The abstraction is more real, the other [landscape] more a dream." – Gerhard Richter, 1982
Realism and abstraction are the two dominant poles of painting in the 20th century. Realism is often understood to be more life-like or mimetic, while abstraction is often viewed as more fantastical or otherworldly. This exhibition, drawn entirely from the Everson's collection, complements the museum's concurrent Bradley Walker Tomlin retrospective which traces the artist's trajectory from figurative realism to non-objective abstraction. Tomlin's journey between these two modes reflects the evolution of early 20th century modernism and sets the stage for the works on view here.
More Real, More a Dream provides a broad look at the field of abstraction that developed in America from the mid-to-late 20th century. The title and conceptual underpinning of the exhibition are inspired by a statement made by German artist Gerhard Richter, one of the most influential painters of the postmodern era. Richter, within the context of the landmark exhibition Documenta 7, contended that his abstract works were "more real" while his landscape works were "more a dream," thereby inverting the conventional interpretation of abstraction.
The eclectic mix of abstract works in More Real, More a Dream invoke the spirit of Richter's self-assessment. They also demonstrate some of the formalist concerns of abstraction: the use of simplified forms, reductive shapes, gestural or precise lines, and color. Although primarily comprised of paintings, a selection of sculptures, prints, drawings, photographs, and ceramics are included to draw connections among the various media and approaches to both two and three dimensional objects.
The Falcone Gallery features significant examples of Abstract Expressionism by Lee Krasner and Jackson Pollock, Color Field painting by Helen Frankenthaler and Morris Louis, as well as lesser known artists such as Norman Bluhm, Beverly Pepper, and Kazuo Takigami. The Williams Gallery presents a range of abstract work featuring biomorphic forms – artworks that suggest or allude to living forms, plants, or the human body. From Alison Weld's Death's Breath to Viktor Schreckengost's Head of Keramos and Brian Ransom's A Nest of Hooters, the work in this gallery displays another approach to abstraction.
From Abstract Expressionism and Color Field painting to biomorphism, this exhibition asks you to consider Richter's pronouncement and contemplate which artworks are more real, and which artworks are more of a dream.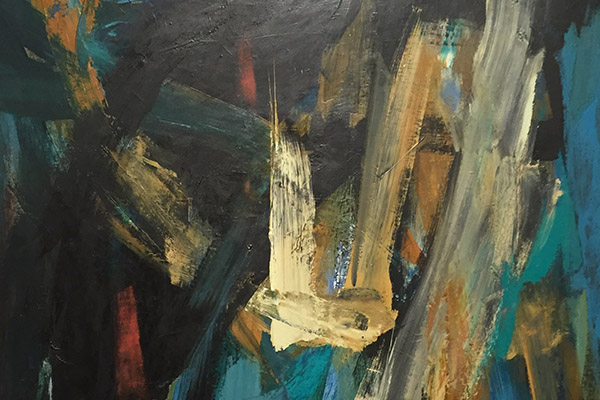 Seymour Franks. Meteor, 1947. Oil on canvas, 51 1/2 x 49 in., Gift of Joseph Wlins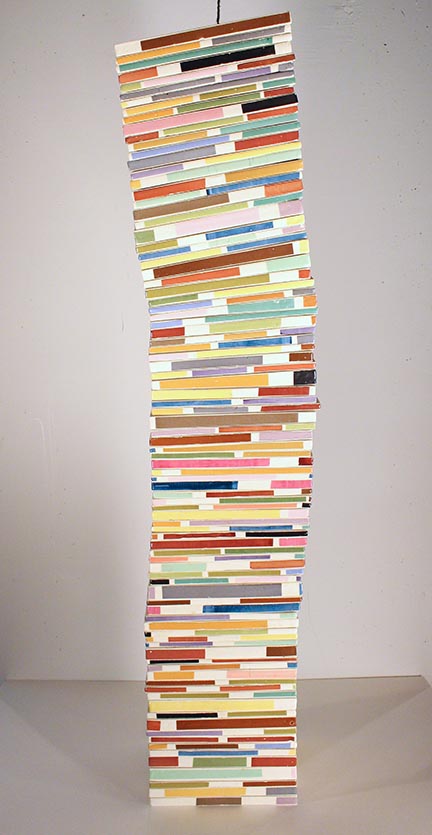 Kazuo Takigami. Article No. 85-1, 1985. Porcelain. GIift of Mr. Tom Kennedy
Related Events
Paint & Pour
April 13, 6:30–8:00pm
$20 Members | $25 Non-Members
In celebration of Abstract Expressionism join us in recreating Seymour Franks' Meteor from the exhibition More Real, More a Dream, which features work by artists such as Jackson Pollock. With the guidance of an experienced artist you will end the evening with your own unique artwork to take home. Enjoy light refreshments and two complimentary drinks. All materials provided. Class size limited to 30 registrants.