Raymon Elozua: Structure/Dissonance
September 10—December 31, 2022
Structure/Dissonance celebrates nearly five decades of work by New York-based artist Raymon Elozua, who first came to prominence in the 1970s with detailed trompe l'oeil ceramic sculptures of decaying industrial landscapes. Elozua's first major museum exhibition since his 2003 retrospective at the Mint Museum, Structure/Dissonance focuses on three conceptual bodies of work that explore the combined physical properties of three elemental materials: ceramic, glass, and steel. This exhibition contextualizes these vital sculptures within Elozua's intellectual landscape through the inclusion of a series of collections and research projects that are inextricably linked to his artistic output.
Elozua's insatiable appetite to uncover the hidden cultural meanings attached to his chosen materials has led him to obsessively collect esoteric objects like gas stove burners and rusted enamel cookware, as well as photographs and ephemera related to topics as varied as labor history and decaying "borscht belt" bungalow colonies. These collections and obsessions help to construct a more accurate picture of the complex intellect that gives depth and meaning to Elozua's singular expressive sculptures.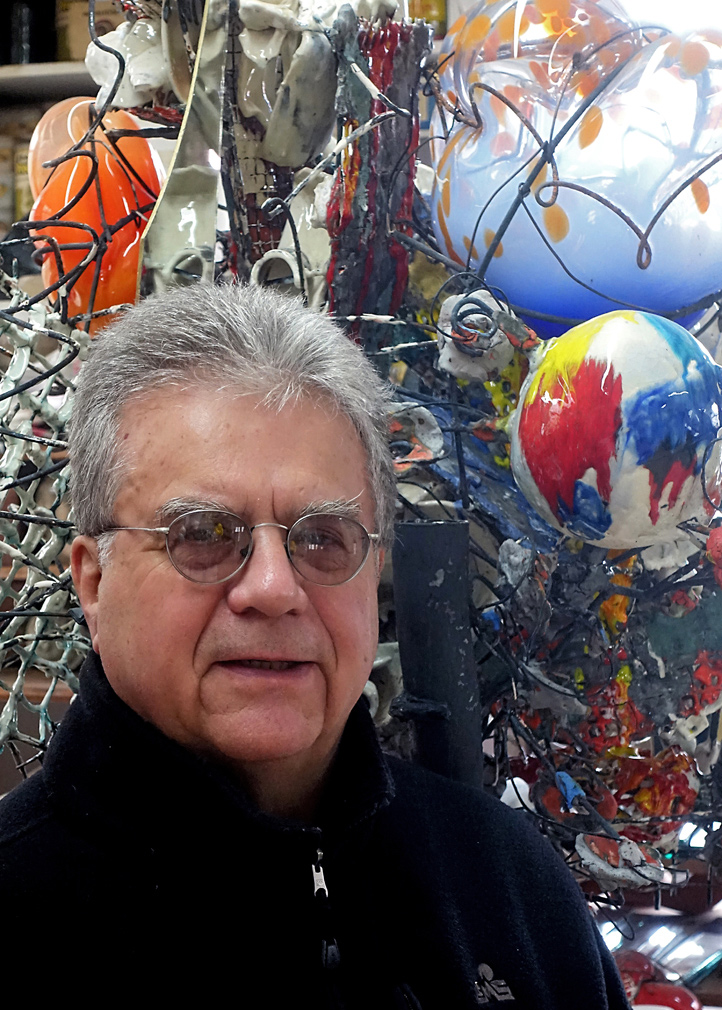 Raymon Elozua (b. 1947 West Germany, lives and works in Mountaindale, NY) studied political science, sculpture and theater at the University of Chicago. These diverse and varied interests still hold a place within his visual arts practice. His work encompasses glass, steel and ceramic sculptures, photography and overall interest in local history and ephemera.
He began his career creating large photorealist ceramic sculptures of American industrial architecture. In 1984, he began a multimedia project on the decline of the American steel industry. "Home Scrap," a series of sculptures, paintings and photographs, accompanied by a catalog, was shown at Carlos LaMagna Gallery, in New York City and museums across the country, in 1988. Since, he has worked on many different series of welded steel and ceramic sculptures, referencing the vessel and the digital exploration of abstract expressionist paintings.
To learn more about Elozua, visit elozua.com.