Renegades and Reformers: American Art Pottery
On View January 25 – October 18, 2020
The 1876 Centennial Exposition in Philadelphia marks a major turning point for American Pottery, ushering in a fascination with pottery and porcelain from around the world. This energy sparked a movement to create American Pottery with its own distinct aesthetic. Thanks to the growing international fame of porcelains made by Syracuse resident Adelaide Alsop Robineau, the Everson Museum of Art (then the Syracuse Museum of Fine Arts) became one of the first institutions in the country to collect ceramics as art, beginning with the 1916 acquisition of thirty-two porcelains by Robineau.
Robineau embodies perhaps the United States' most striking example of a renegade potter–one who followed her own passions, which led her, and ultimately the entire field of ceramics, in new directions. During the late 19th century, it was socially acceptable for well-bred women like Robineau to decorate porcelain, but throwing pots belonged almost exclusively to the domain of men. Already an experienced china painter, beginning in 1901 Robineau started to experiment with creating her own ceramic vessels. This launched a career that ultimately brought her widespread acclaim as the first American potter to be awarded a top prize at an international design exposition.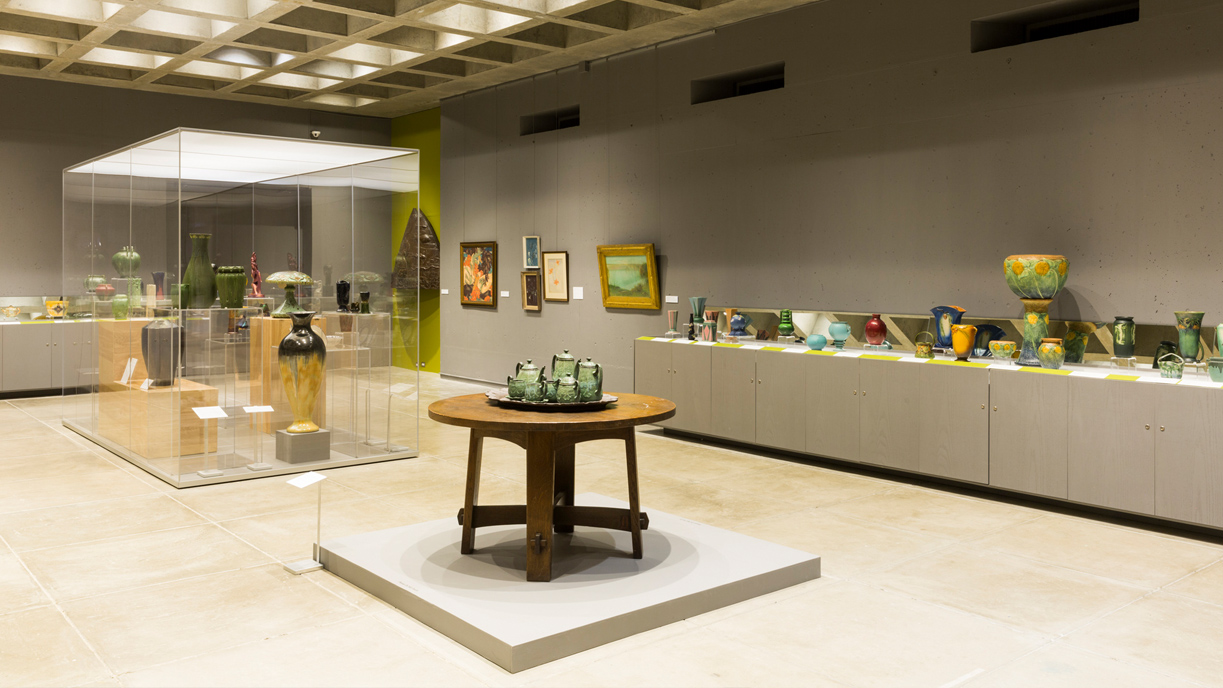 Although he was a furniture maker and not a potter, fellow Syracuse resident Gustav Stickley represented a second artistic type–the reformer. Following Stickley's lead, many art potters sought to reform the excesses of Victorian decoration in order to produce a more harmonious domestic environment. These art potters aligned themselves with some of the goals of the British Arts and Crafts Movement, including establishing ethical working environments for employees. Studios like Newcomb in New Orleans and settlement house like Greenwich House in New York aimed to provide career training for women and newly arrived immigrants.
As art pottery became commercially successful, a hybrid strain of ceramics maker emerged: the retailer. Massively successful studios like Roseville and Weller took the aesthetics of art pottery and churned out relatively affordable decorative objects for households of more modest means. More than a century later, a new generation of renegades and reformers have instigated conversations about labor and sustainability as ceramics have once again risen to prominence in both domestic and fine art circles.
Renegades and Reformers is made possible with funding from the Dorothy and Marshall M. Reisman Foundation, the County of Onondaga administered by CNY Arts, the Central New York Community Foundation, the New York State Council on the Arts with the support of Governor Andrew M. Cuomo and the New York State Legislature, the Everson Board of Trustees, and Everson Museum of Art Members' Council, and Dalton's Antiques.
Tag us in your visitor photos: #EVERSONMUSEUM #RENEGADESANDREFORMERS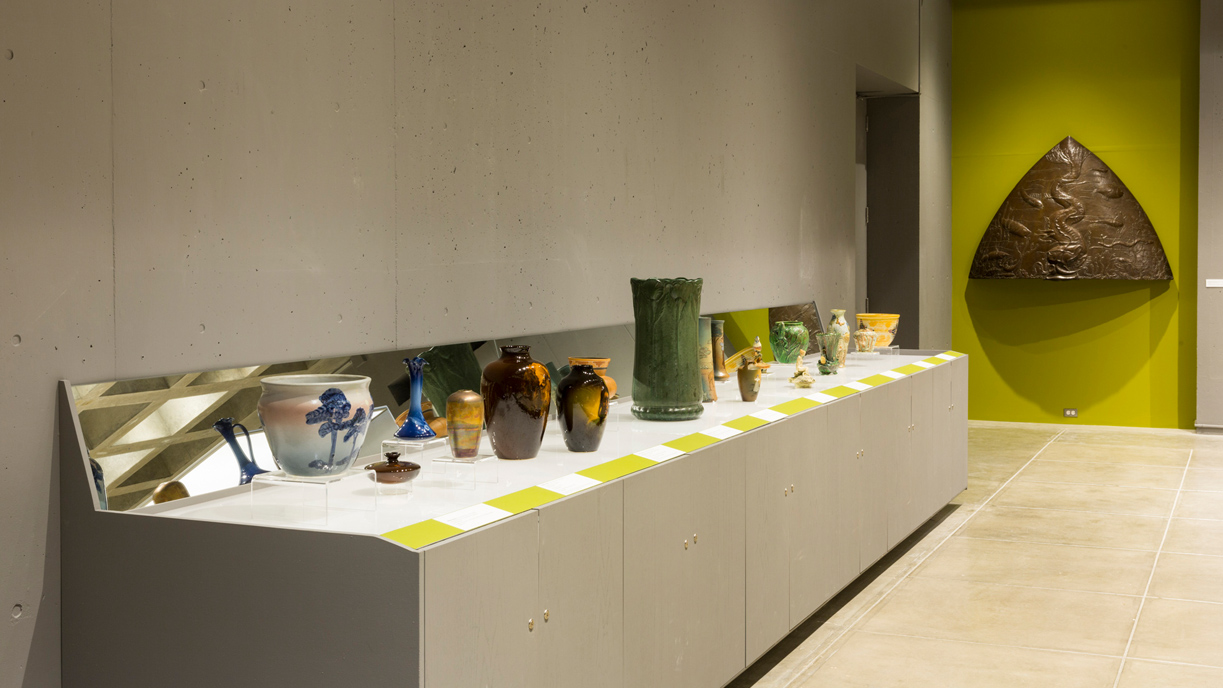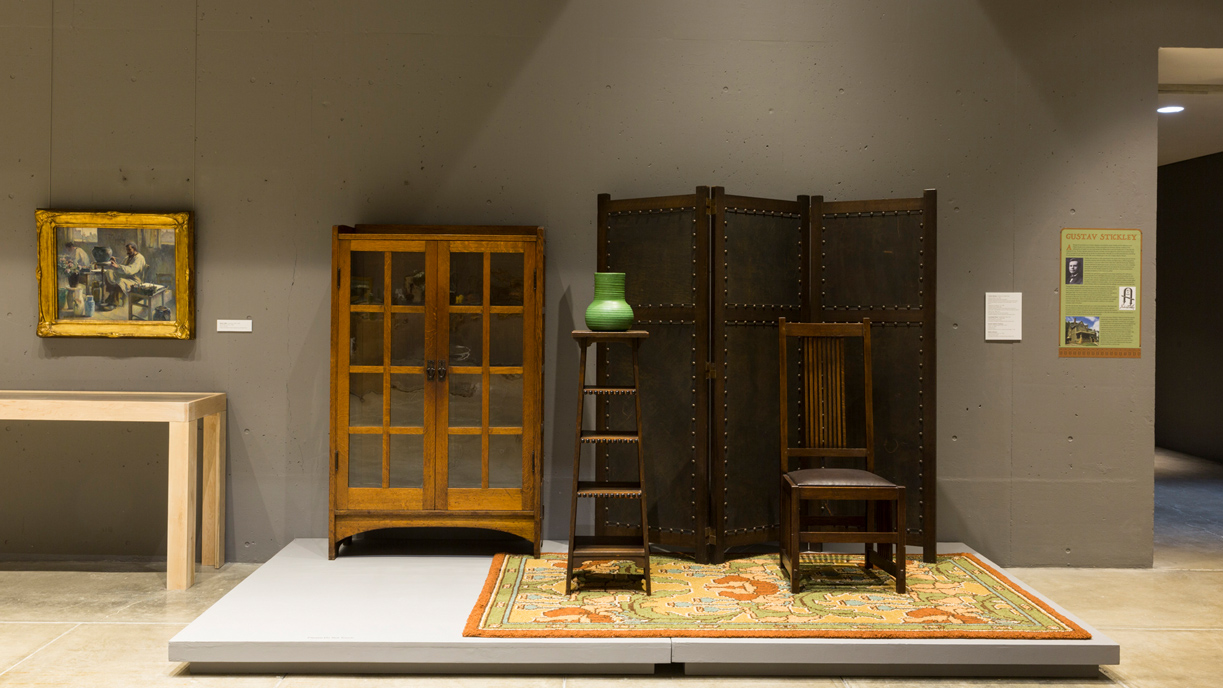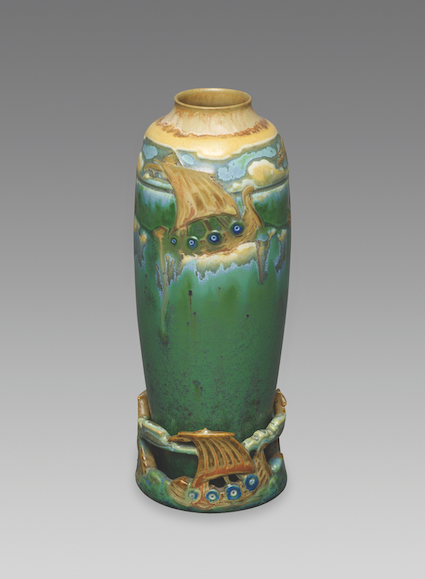 Related Events
Docent-Led Tour
March 19, 2020
6:00pm
Free Third Thursday