Sheila Pepe: Hot Mess Formalism
February 17, 2018 to May 13, 2018
For over twenty years, Sheila Pepe has constructed large-scale, ephemeral installations and sculpture made out of domestic and industrial fibrous materials. This exhibition, the first mid-career survey of Pepe's work, examines how the artist often plays with feminist and craft traditions to counter patriarchal notions of recognized or accepted forms of art making. Hot Mess Formalism is organized by the Phoenix Art Museum and is accompanied by a fully illustrated catalog.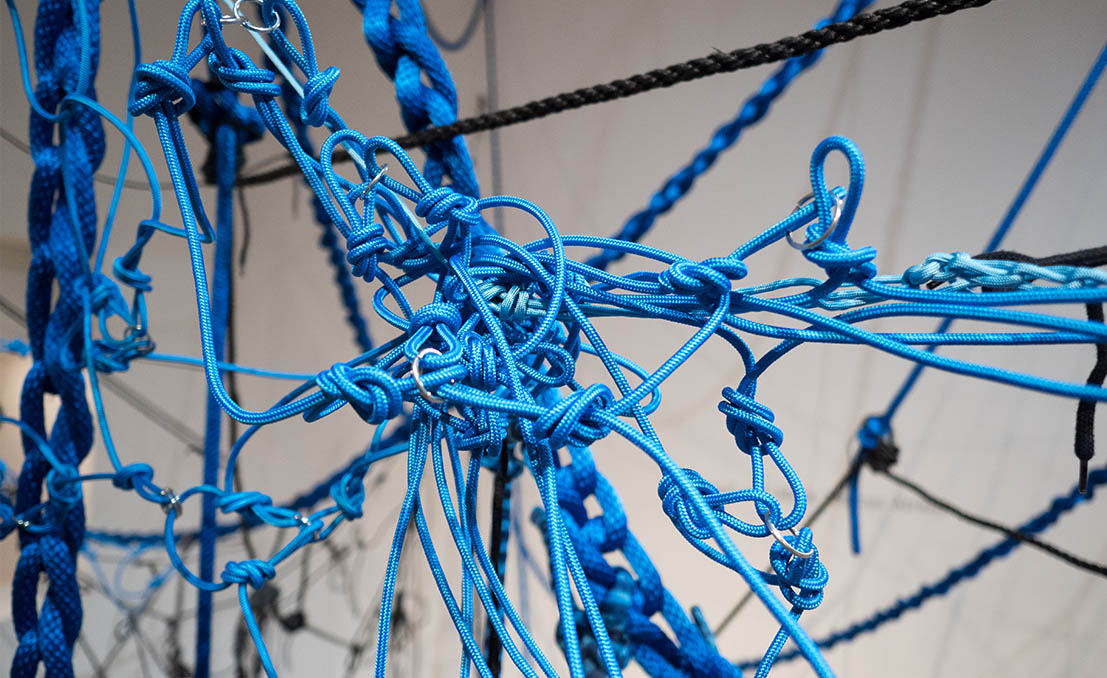 Sheila Pepe. 91 BCE Not So Good for Emperors, 2017. Braided derby rope, knit and crocheted para-cord and yarn, chainmaille, and hardware. Installation view, Phoenix Art Museum. Courtesy of the artist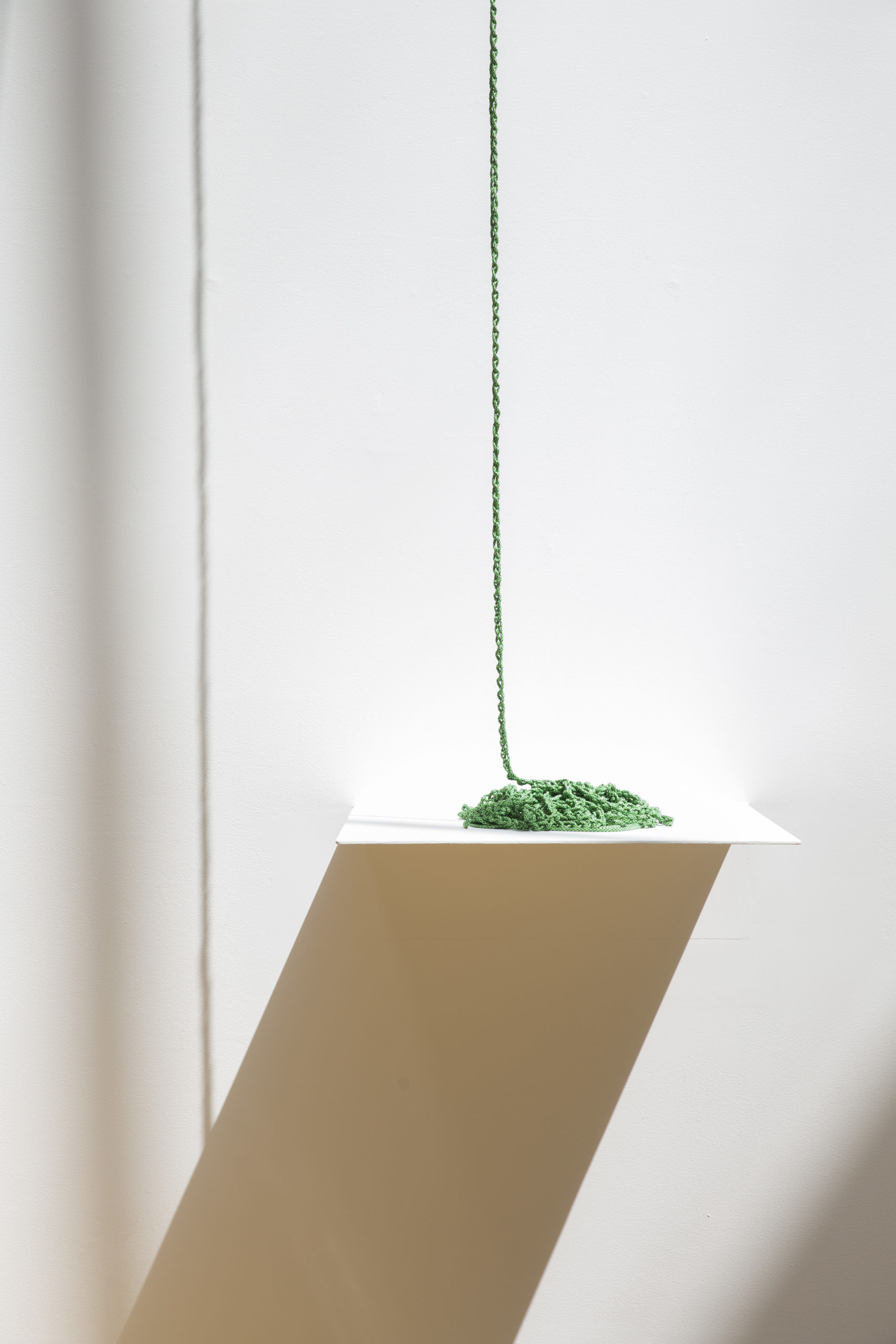 Sheila Pepe. Put Me Down Gently, 2014. Parachute cord, laces, yarn, and hardware, dimensions variable. Installation view at the Des Moines Art Center, Iowa. Collection of the artist; Photo by Rick Lozier Photography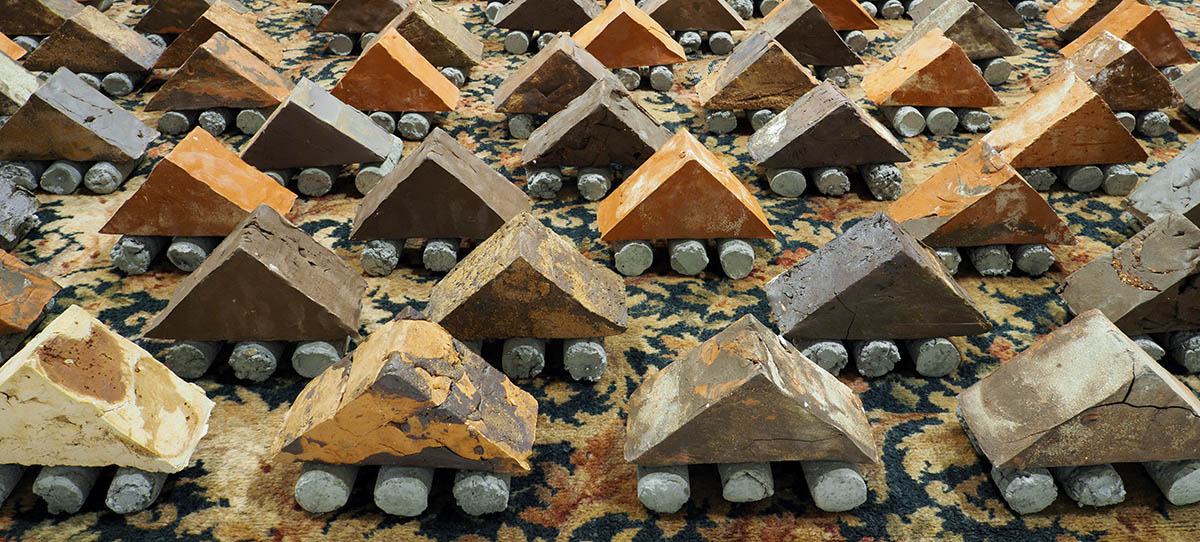 Sheila Pepe. Women are Bricks (Mobile Bricks), 1983 – remade 2017. Handmade bricks, rug, and cement. Installation view, Phoenix Art Museum. Courtesy of the artist
Related Events
Docent-led Tour: Shelia Pepe and Edie Fake
April 19, 2018, 6:00pm
Free Third Thursday admission
5:00–8:00pm
Free docent-led tour of Sheila Pepe: Hot Mess Formalism and Edie Fake: Structures Shift.
Knit and Flick with artist Sheila Pepe (Age 21+)
April 26, 6:00–8:00pm
$20 Members | $25 Non-Members
Share with artist Sheila Pepe her favorite production methodology: knitting with the TV on. Bring your own project or let us help you get started with an introductory skill-share session.