Tide and Current Taxi – Summer Journey
July 1, 2016 to August 7, 2016
For over a decade, Marie Lorenz has been exploring and documenting the waterways of New York City in boats she designs and builds as part of her ongoing project Tide and Current Taxi. On July 1, Lorenz extends the project, ambitiously traveling from Buffalo (with a launch at the Albright-Knox Art Gallery) to Albany along the historic Erie Canal and onto New York City via the Hudson River (arriving at the High Line). Accompanied by a series of passengers with particular perspectives on the waterway, Lorenz will make stops and presentations at historic sites, museums, and other canal corridor locations. The project will culminate with a multi-media exhibition and series of programs at the Everson in the fall, bringing together newly-created objects as well as research, documentation, and materials from the voyage.
This project is commissioned by the Everson Museum of Art, and made possible, in part, by a Tourism & Economic Development Grant from the County of Onondaga, administered by CNY Arts, by the New York State Council on the Arts with the support of Governor Andrew M. Cuomo and the New York State Legislature, Nicole & Michael P. Falcone, Bond, Schoeneck & King, Eric Alderman, Bonnie & Gary Grossman, Roberta & Clifford Malzman, and Candace & John Marsellus. Additional support provided by Light Work.
Join Lorenz on the canal! Email [email protected] for details!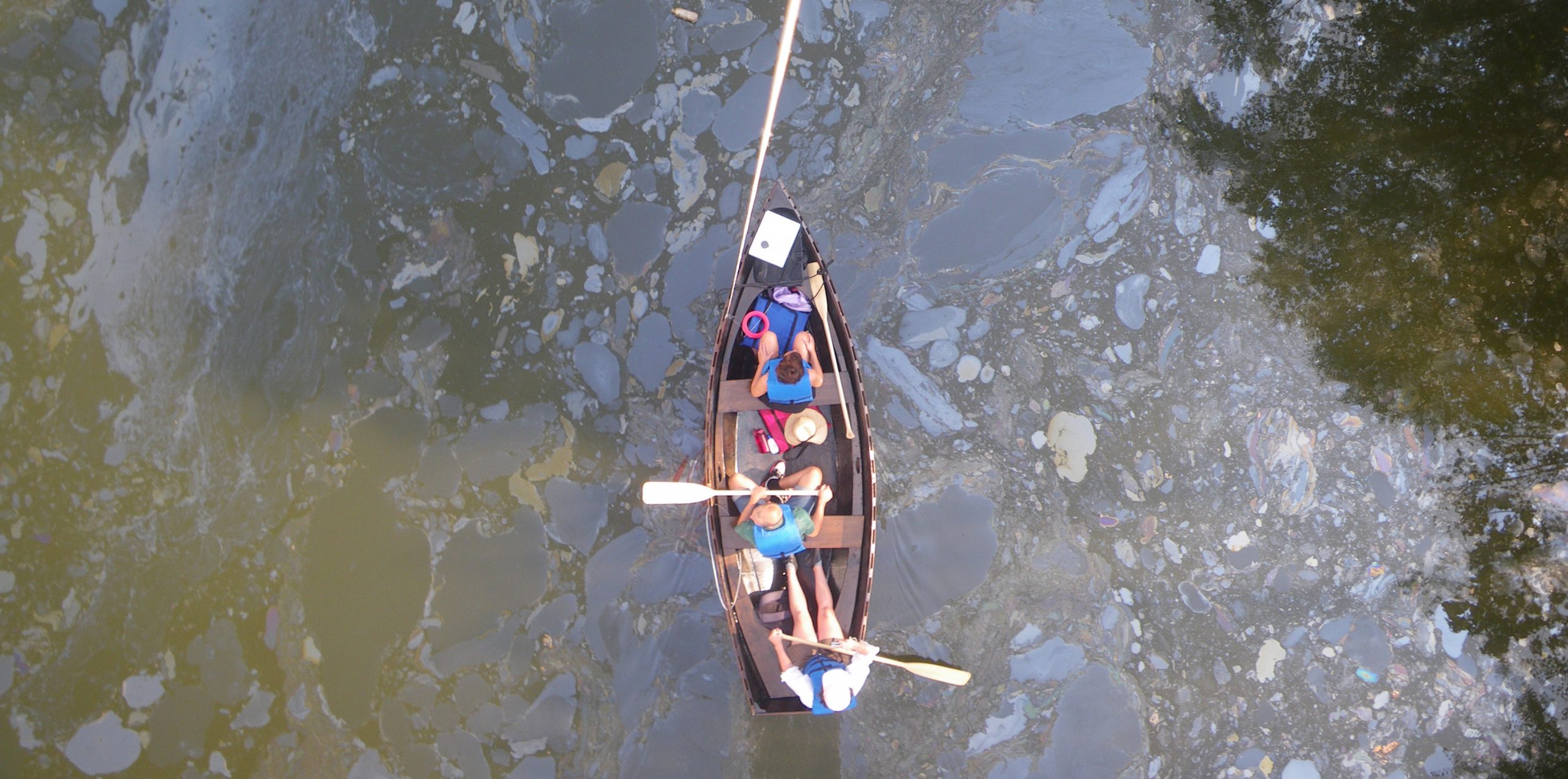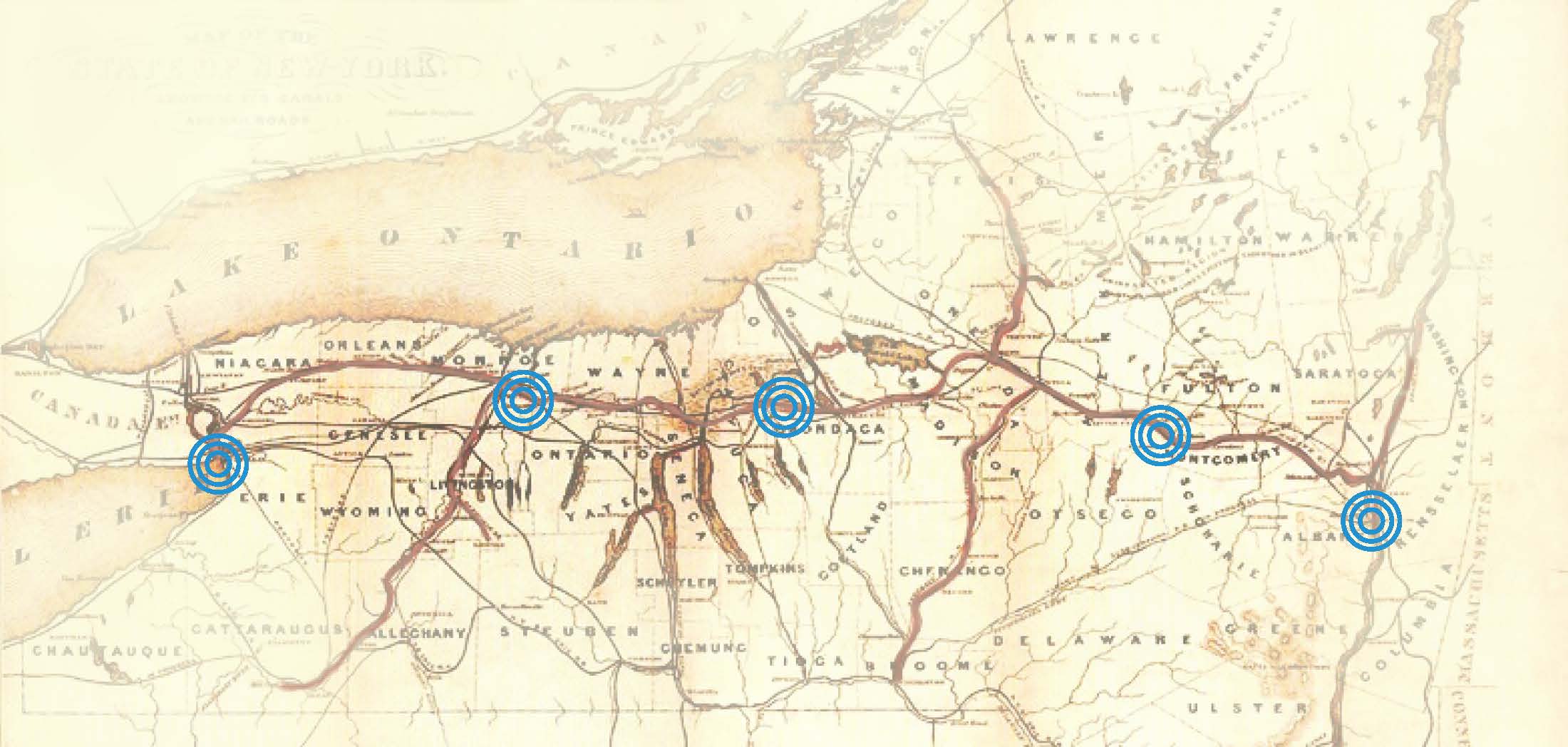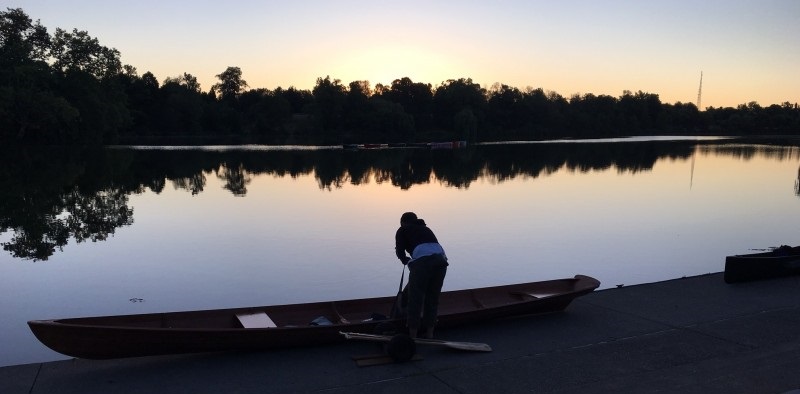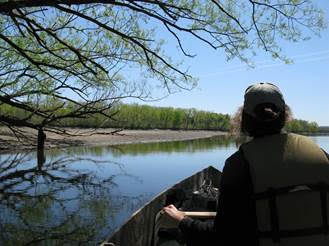 Marie Lorenz, Erie Canal Project, 2011.
Related Events:
Launch Party at the Albright-Knox Art Gallery (Buffalo, NY)
July 1, 2016, 6.00 – 9.00pm, Free
The Albright-Knox is pleased to help celebrate this project with a launch party for Lorenz on Friday, July 1, 2016, from 6.00 – 9.00pm. This coincides with July's M&T FIRST FRIDAYS @ THE GALLERY, when admission to part of the museum is free for everyone. Beginning at 6.00pm, Lorenz will give an artist talk in the museum's auditorium, discussing her video Ezekia (on view May 14–September 11), and telling stories from her experiences of the Tide and Current Taxi. After the talk, join us on the museum's Delaware Stairs for a celebration with music, food trucks, and discussions of the visible and invisible waterways that surround us.
Erie Canal Museum Reception (Syracuse, NY)
July 13, 2016, 5.00 – 7.00pm
Join us for an informal conversation with Lorenz as she recounts her journey so far and looks forward as she makes her way to the Hudson and NYC!
Waterford Harbor Visitor Center Reception (Albany, NY)
July 27, 2016, 5.00 – 7.00pm
Arrival Event at the High Line (New York, NY)
August 11, 2016

Lorenz will complete her journey by arriving at the High Line in New York City. Stay tuned for more information.
Related Exhibitions:
WaterCRAFT – Everson Museum of Art
June 4 – July 31, 2016
Tide and Current Taxi – Everson Museum of Art
Opening September 24, 2016
Marie Lorenz: Ezekia – Albright-Knox Art Gallery
Through September 11, 2016
Wanderlust – The High Line
Through March 2017
Related Press
Captured: Marie Lorenz's Tide And Current Taxi Project › – July 6, 2016
Artist paddles the Erie Canal from Buffalo to NYC › – July 11, 2016
500 miles of art: Marie Lorenz travels the Erie Canal › – July 12, 2016