Kite & Devin Ronneberg: Fever Dream
On view through August 21, 2022
Fever Dream is an interactive multimedia installation by Kite, an Oglala Lakota performance artist, visual artist, and composer, and Devin Ronneberg, a multidisciplinary artist of Kanaka Maoli/Okinawan descent working primarily in sculpture, sound, image-making, and computational media. The work brings together their mutual interests in the implications of emergent technologies and artificial intelligence, information control and collection, Indigenous ontologies, and bodily interfaces. In response to the audience's proximity in the gallery, a large projection flips between channels algorithmically tuned in to scraped footage of conspiracy theories, paranormal and extraterrestrial sightings, and recent news broadcasts. The work plumbs the depths of the settler-colonial psyche and the ways in which settler conspiracies are often founded on a denial of Indigenous agency, such as the belief that "ancient aliens" are responsible for the building of Indigenous earthworks and monuments.
Artist Bios
Kite (aka Suzanne Kite)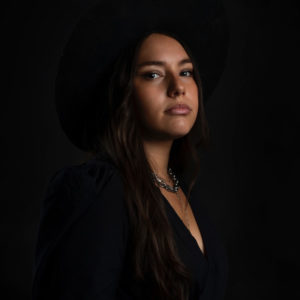 Kite aka Suzanne Kite is an Oglála Lakȟóta performance artist, visual artist, and composer raised in Southern California, with a BFA from CalArts in musiccomposition, an MFA from Bard College's Milton Avery Graduate School, and is a PhD candidate at Concordia University. Kite's scholarship and practice highlights contemporary Lakota epistemologies through research-creation, computational media, and performance. Recently, Kite has been developing a body interface for movement performances, carbon fiber sculptures, immersive video and sound installations, as well as co-running the experimental electronic imprint, Unheard Records. For the inaugural 2019 Toronto Art Biennial, Kite, with Althea Thauberger, produced an installation, Call to Arms, which features audio and video recordings of their rehearsals with Her Majesty's Canadian Ship (HMCS) York, which also consisted of a live performance with the conch shell sextet, who played the four musical scores composed by Kite. Kite has also published in several journals and magazines, including in The Journal of Design and Science (MIT Press), where the award winning article, "Making Kin with Machines," co-authored with Jason Lewis, Noelani Arista, and Archer Pechawis, was featured. Currently, she is a 2019 Pierre Elliott Trudeau Foundation Scholar, and a 2020 Tulsa Artist Fellow.
Devin Ronneberg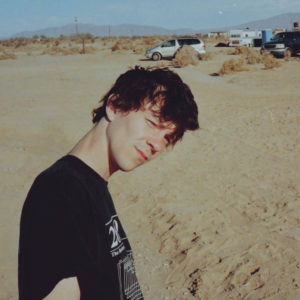 Devin Ronneberg (Kanaka Maoli, Okinawan, European) is a transdisciplinary artist born, raised, and based in Los Angeles,working primarily between sculpture, sound, image-making, installation, programming, engineering, computational media, and Artificial Intelligence. His work is currently focused on the unseen implications of emergent technologies and artificial intelligence, information control and collection, and the radiation of invisible forces.
His work attempts to make sense of the entangled complexity of reality and the ways in which modern technological developments affect our perception of our place within it. This focus manifests itself through interrogations of human – non-human relationships, collaboration with artificial intelligence, examination of ideologies dependent on extraction and exploitation, and mediation of how our tech distorts, dismembers, and disembodies us. Ronneberg's work explores the potential of collaborative relationships with artificial intelligence to create systems that extend human capacity for creativity through involved interaction with data.
Ronneberg's work has most recently been exhibited at A4 Art Museum, Everson Museum of Art, Experimenta 2021 Triennial, MoMA Doc Fortnight 2021, The MacKenzie Art Gallery, Chronus Art Center Shanghai, EFA Project Space, MoCNA, The Bemis Center for Contemporary Arts, and he is a Sundance Art of Practice 2021-22 and New Frontiers 2020 Fellow.