Everson Museum of Art Announces New Acquisitions by Contemporary Artists: Shinique Smtih, Sharif Bey, Ellen Blalock, Courtney Leonard, Ellen Lesperance, Dawn Williams Boyd
SYRACUSE, NY (January 6, 2021): The Everson Museum of Art announced today that it has purchased seven new works by contemporary artists for its growing collection of 21st century art.
Spanning a variety of media, the new acquisitions reflect the Everson's commitment to refining and diversifying its collection by adding works by artists of color, women artists, and other under-represented emerging and mid-career artists. The works are by artists who hail from across the country, but also include two artists who have lived and worked in Syracuse for decades: Ellen Blalock and Sharif Bey. Blalock previously exhibited her work at the Everson during 2012's The Other New York and Bey will have a major solo exhibition at the Everson in 2022. "It's truly an honor to have my work represented in the permanent collection of the Everson Museum. Of course, it is one of the greatest honors to have one's work acquired by a reputable institution like the Everson but as a Syracuse city resident it is especially meaningful to make a lasting impact so close to home," said Bey of his upcoming exhibition.
"The Everson's collection has been steadily evolving in recent years and this new group of purchases—the first of many more to come—signals an institutional commitment to building a collection that not only reflects the rich diversity of our community, but embodies the potential for exploring new and multiple narratives within the trajectory of art past, present, and future," states Everson Director & CEO Elizabeth Dunbar. The new acquisitions will be included in the upcoming group exhibition "Who What When Where" that will open at the Museum in March 2021 and is being organized by the Everson's entire curatorial team.
Dunbar adds, "These works, in particular, speak directly to some of the most pressing issues of our time, including the perpetuation of racist ideologies and violence against people of color, the global impact of climate change, and systemic inequities related to race and gender, among others. Together, these new additions to the collection present a complex view of the world we live in today, which is exactly what the Everson strives to communicate to our audiences through our exhibitions and programs."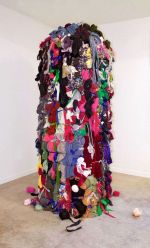 Shinique Smith (b.1971) is widely known for employing clothing, textiles, and objects—"belongings"—to construct sculptures, paintings, and site-specific installations that speak to consumerism, displacement, shelter, and sanctuary. Bale Variant No. 0021 (Christmas) (2011-2017) is a major sculpture by the Los Angeles-based artist and was recently exhibited in Smith's solo show at the California African American Museum. Her work is included in the collections of several significant museums, including, among others, the Brooklyn Museum, Los Angeles County Museum of Art, Museum of Fine Arts Boston, Newark Museum, Virginia Museum of Fine Arts, and Whitney Museum of American Art.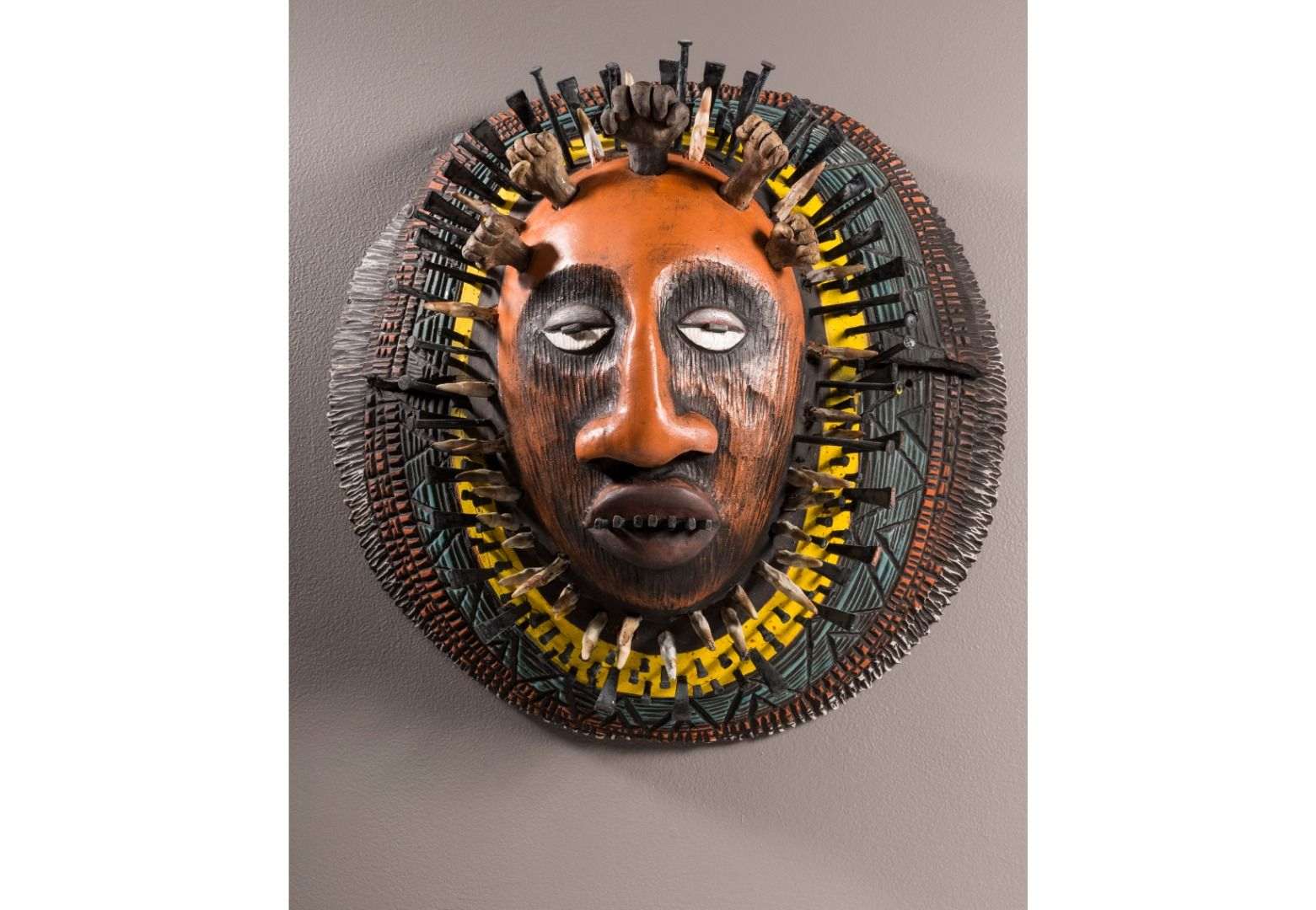 Sharif Bey (b.1974), a nationally-recognized ceramic artist and educator who lives in Syracuse, is represented by a key work, Protest Shield #2(2020), from a current series of tribal shields. Mixing Black Power iconography with traditional African motifs, Bey's shields are complex and powerful symbols of the ongoing fight for racial equality. Bey has participated in many artist-in-residencies and fellowships to hone his craft, and is included in numerous public collections including: The Carnegie Museum of Art, Pittsburgh, PA; Smithsonian American Art Museum and Renwick Gallery, Washington DC; the Columbus Museum of Art, OH; and the United States Embassies of Khartoum, Sudan; Kampala, Uganda; and Jakarta, Indonesia.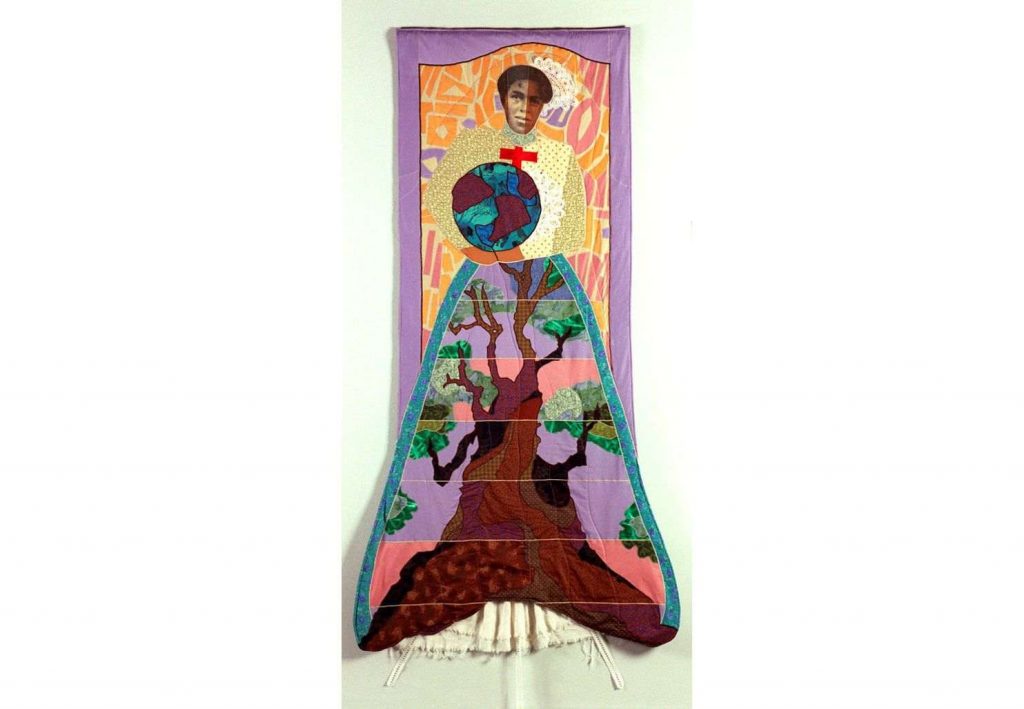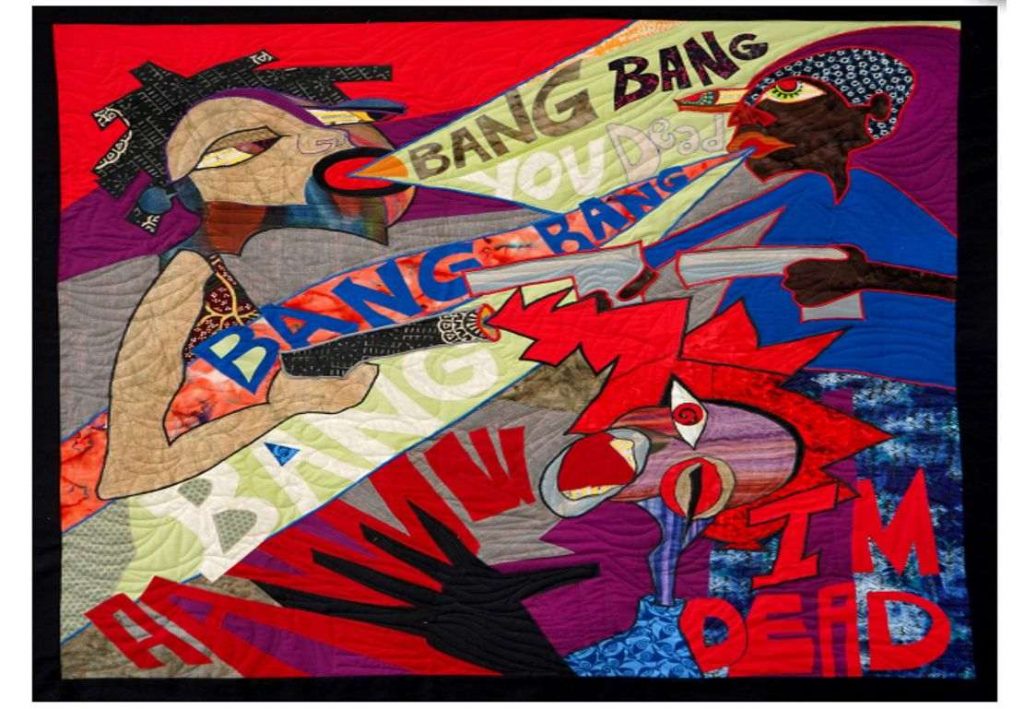 Two quilts span two decades of the career of Syracuse-based artist Ellen Blalock (b.1958). Mary, from The Family Album: The Quilt Series (2000), one of the first picture quilts Blalock ever made, is paean to her great-great-grandmother, while one of her most recent quilts, Bang Bang, You Dead! (2018), points to the real-life dangers disguised within childhood games. Blalock's work was first exhibited at the Everson in 2012 with her series "CAGE." It addressed homicide and incarceration in the Syracuse African American community while serving as a memorial for victims and their families. Blalock has shown her work at ArtRage Gallery in Syracuse, LightWork in Syracuse, and the Schweinfurth Art Center in Auburn, among other institutions.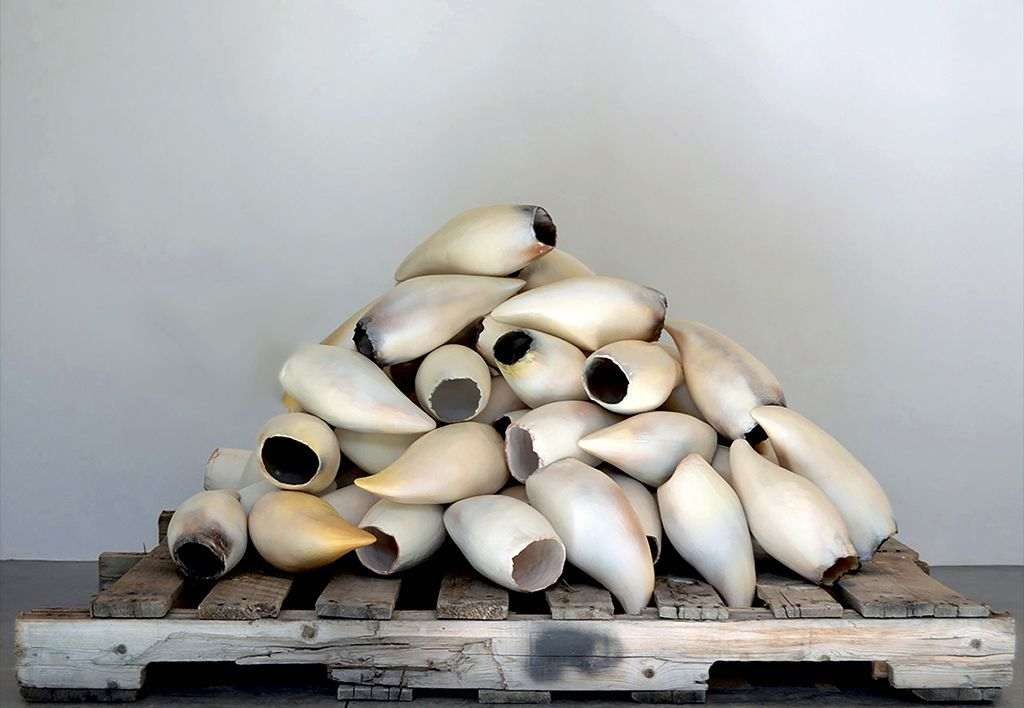 Breach #2 (2016) is a landmark component of artist Courtney Leonard's (b.1980) longstanding investigation into broken promises and ecological issues that affect her native Shinnecock nation. This shipping pallet of ceramic whale teeth references the number of teeth from an adult sperm whale, conceptually relating to an abundance of material, access, environmental sustainability, and cultural viability. Leonard's work has greatly contributed to the Offshore Art Movement and explores historical and communal connections to water and material sustainability. Leonard's work is in the permanent collections of the United States Art In Embassies, Crocker Art Museum, Heard Museum, Peabody Essex Museum, and Nerman Museum of Contemporary Art among others.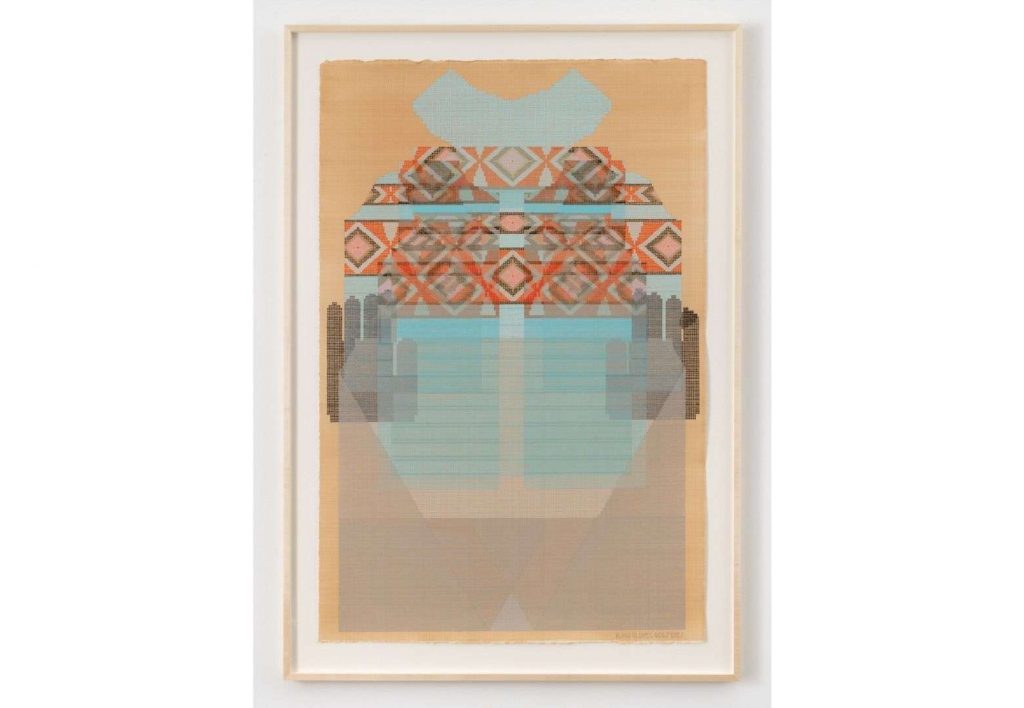 Portland-based Ellen Lesperance (b.1971), a 2020 Guggenheim Fellow, is represented by Black Gloves Gods Eyes, a meticulously painted gouache and graphite work on paper from 2020. Taking the form of a knitting pattern, the painting is an abstract interpretation of clothing worn by women activists. Lesperance's ongoing project called "Congratulations and Celebrations" was inspired by her in-depth research of the Greenham Common Women's Peace Camp, a series of protest camps established to protest nuclear weapons being placed at RAF Greenham Common in Berkshire, England. Lesperance's works are included in the collections of, among others, Baltimore Museum of Art, Frye Museum, Whitney Museum of American Art, Pennsylvania Academy of the Fine Arts, Portland Art Museum, and Elizabeth A. Sackler Center for Feminist Art at the Brooklyn Museum.