The Everson Offers 50% off to "Become a Member in November"
Syracuse, NY (November 1, 2021): Starting today, Monday, November 1 and continuing through the entire month of November, the Everson Museum of Art will be offering select memberships at 50% off their standard price.
Become a Member in November is a limited-time promotional campaign that applies to student, individual, dual, and family level memberships. It comes after a successful stretch of reintroducing in-person programming and events.
"Our Annual Picnic event in September with over 350 attendees, and our recent Third Thursday event with nearly 100 people, have really indicated to us that people are ready to get back to all the amazing things that the Everson has to offer," said Everson Director Elizabeth Dunbar.
"And we're ready to have them back!" continued Dunbar. "We hope this will be the incentive that people need to resume an annual membership or to join the Everson for the first time."
With the holiday season coming up, the Everson has extended this offer to gift memberships, a popular gift this time of year for loved ones, teachers, or office giveaways.
For more information visit, everson.org/novembermember.
About the Everson Museum of Art
The Everson is a museum of firsts. It was the first museum to dedicate itself to the collection of American art, to create a permanent collection of ceramics, to collect video art, to create a docent program and to hire the now internationally-known architect I.M. Pei to design its building, a sculptural work of art in its own right. Located in Syracuse, NY, the Everson is home to over 10,000 works of art: American paintings, sculpture, drawings, video, graphics and one of the largest holdings of international ceramics in the nation. Visit everson.org to learn more.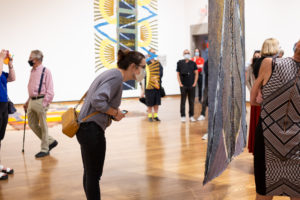 For Media Inquiries/Press Images
Kristin Sheehan
Everson Museum of Art
(646) 421-0291
[email protected]