With her one of a kind abstract acrylic paintings, Robin Kasowitz started a domino effect of kindness.
While 2020 was ripe with negative headlines, one positive story that didn't get nearly enough attention involved an Everson Museum of Art Trustee. Robin Kasowitz is a longstanding psychotherapy practitioner, artist, and all around outstanding community member here in Syracuse.
In the Spring of 2020, as the Coronavirus upended our lives and threatened the health and wellbeing of so many, Robin decided she needed to find a way to show her appreciation to frontline and essential workers getting us through this unimaginable time. As she took to the work of developing her community initiative, Art to Heart, she didn't yet know that its impact would double to also help artists and art organizations struggling through the pandemic.
"Originally, I thought it would be great to get a group of artists to come together, donate art to put up for sale, and donate the proceeds to people in the community negatively impacted by the COVID-19 crisis," Robin shared. "It quickly dawned on me that many of the artists I would think to ask have themselves been hard hit by COVID."
It was her husband, Gastroenterologist Dr. Mark Kasowitz, who suggested that she be the artist who creates the pieces. Robin began creating striking abstract acrylic paintings that she would call on her fellow community members to purchase, not for themselves, but as gifts for our local essential workers. With Robin and her husband personally matching the funds from the purchase of the paintings, she raised a total of $10,000 that has since been distributed to local artists Ellen Blalock and Juan Cruz, photojournalist Maranie Ray, ArtRage Gallery, and the Everson Museum of Art.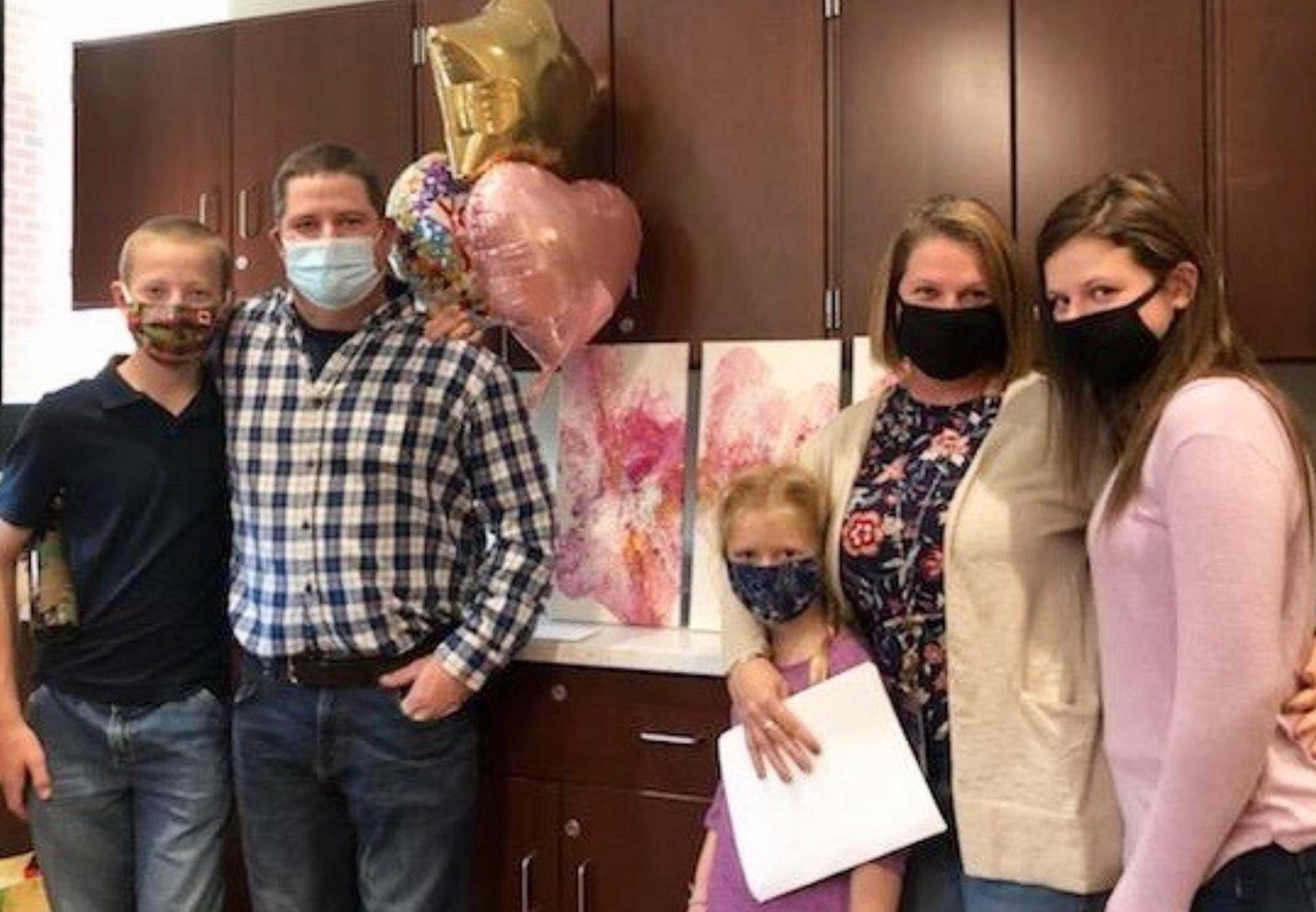 Katie Pulsar of Cazenovia being presented with her paintings. Katie has been working in a middle school, local nursing home, and was part of the planning to reopen schoools. She was surprised, tearful, and moved by the generosity of her colleauges and family.
Neither the purchasers of the art nor Robin received anything for their time and money. Their payment came in the form of seeing the reactions of hospital workers, bus drivers, and senior facility workers as they accepted their paintings. As Robin explains, "It's not just that they are happy to be receiving a painting, it's that they are proud and grateful to be recognized for the importance of the work they are doing."Presenting the paintings was always quite emotional she says, especially during a time when everyone has been so isolated. "I think they were really honored to have that type of acknowledgment that wasn't just on social media. Being able to actually place something in their hands to show our collective gratitude was really beautiful."
Robin gifted over 60 paintings to Crouse's COVID-19, Repiratory, and Environmental Services teams.
As the pandemic continues to challenge every aspect of daily life, what Robin most wants people to know is, "We can all take small actions to show our appreciation for the people putting their lives on the line, putting their families at risk, and who have devoted themselves to their work – and hopefully, it will inspire others to see there are things they can do too."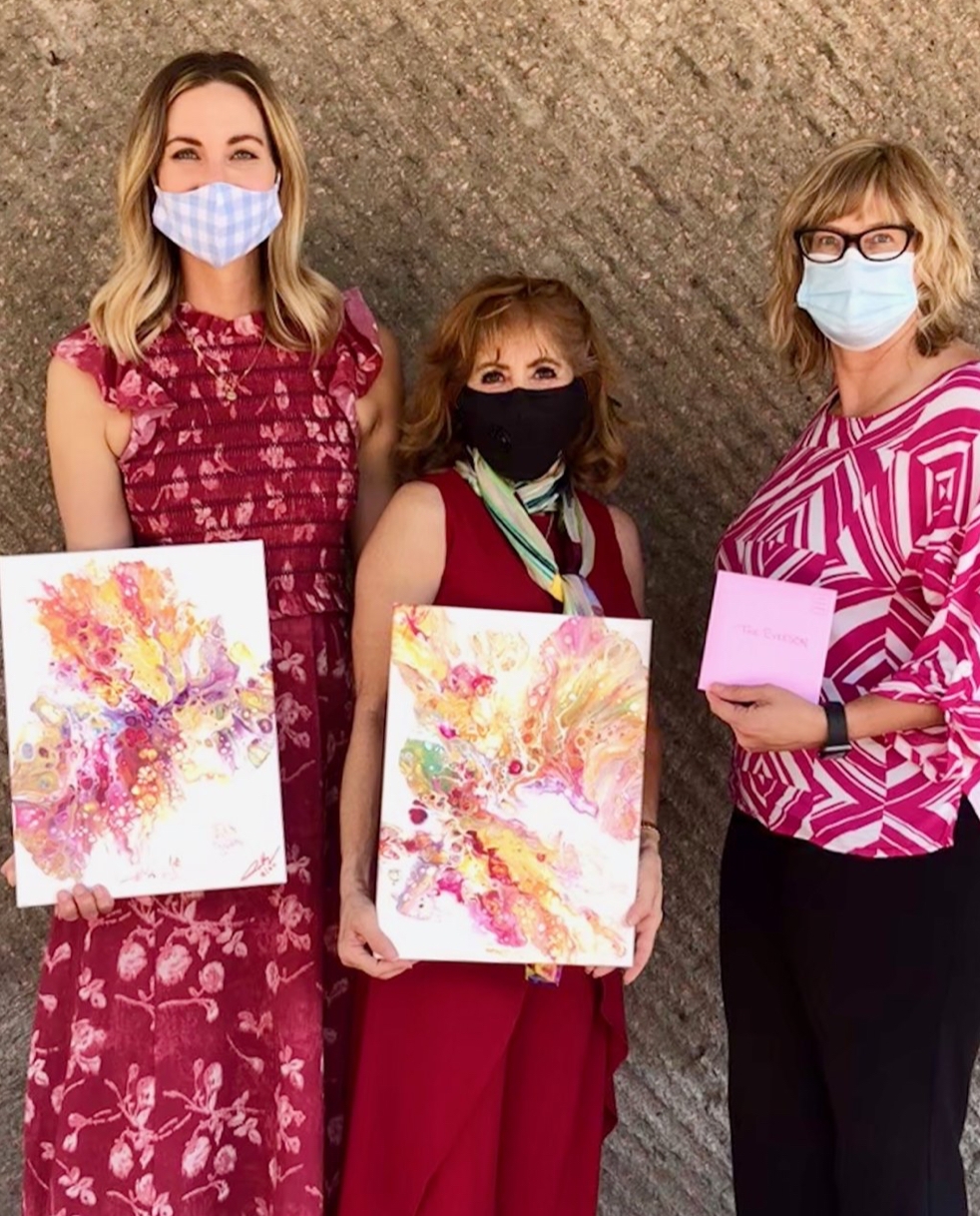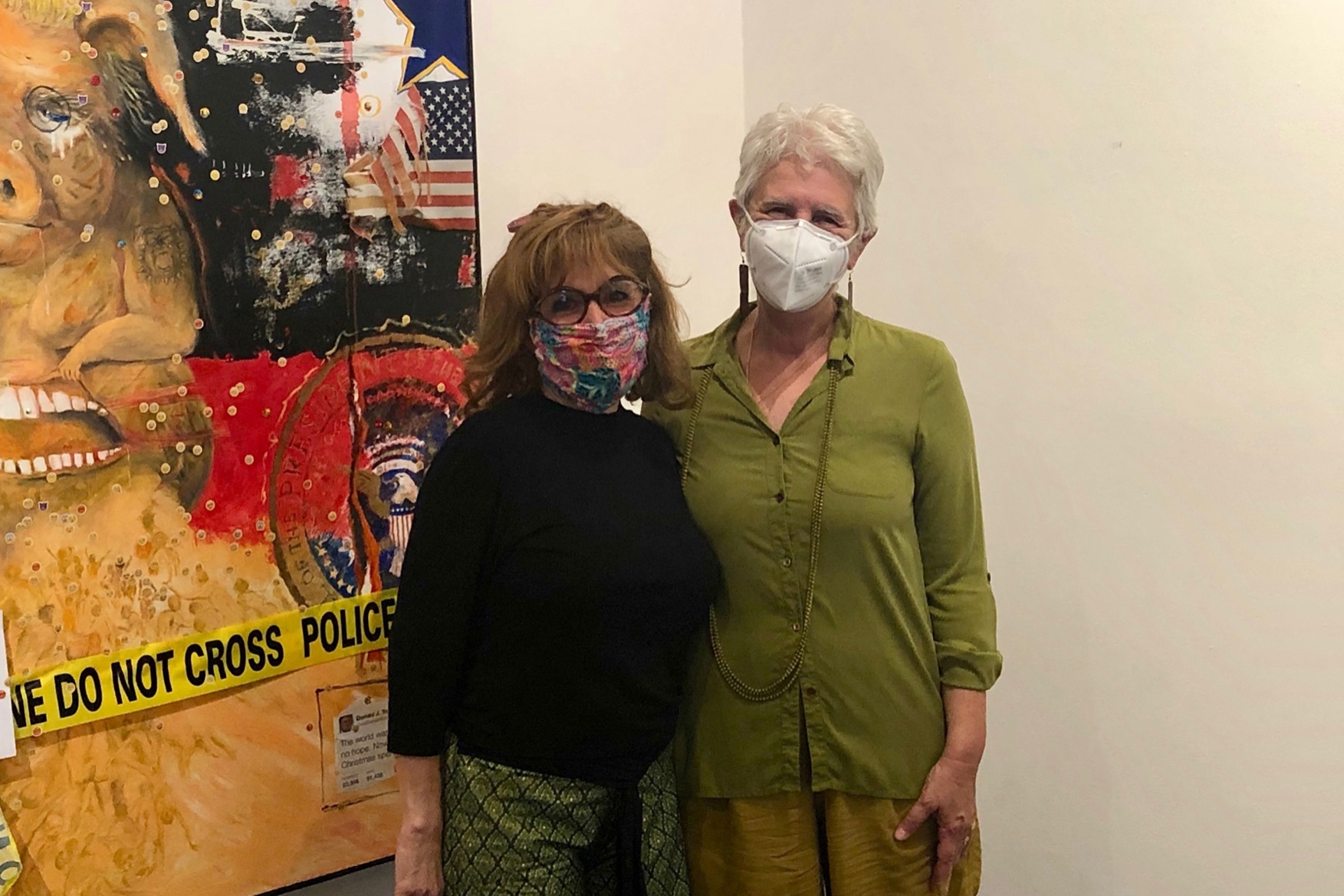 Robin donated the proceeds from gifted artworks to the Everson Museum (top left), artist Juan Cruz (top middle), artist Ellen Blalock (top right), photojournalist Maranie Rae (bottom left), and ArtRage Gallery (bottom middle).