Beautiful Danger: Patterson's Curse, Tanami Traces by Pippin Drysdale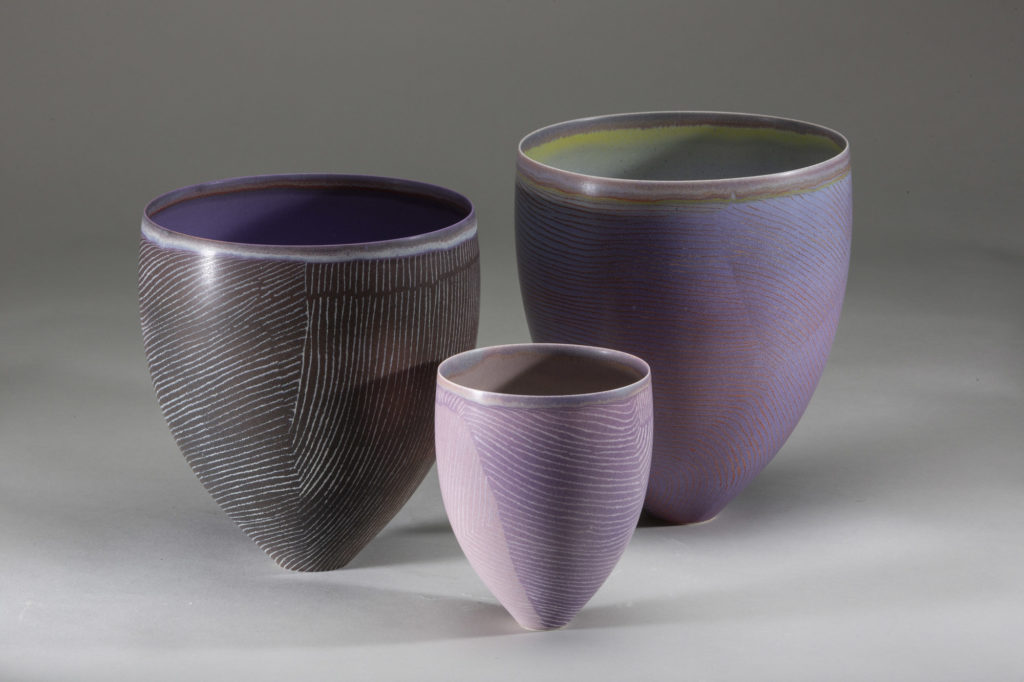 Pippin Drysdale (b. 1943) is an Australian ceramist whose career spans over thirty years. Drysdale's ceramics explicitly engage with the Australian landscape, which the artist represents through abstract color fields and subtle, ebbing lines of tracing. Describing the scenery in her work, Drysdale says, "landscape is all about color whether subtle or soft or vibrant with contrast." Consequently, Drysdale's ceramics are reminiscent of Australian geographies as well as traditional and contemporary Aboriginal artists such as Queenie McKenzie and Kitty Kantilla, both of whom Drysdale has worked with. Each of these artists depicts the land, and their connection and love for it, in sweeping abstraction that relies on color to create form. Drysdale's love for Australian geography is apparent in Patterson's Curse, Tanami Traces.
The title of Patterson's Curse, Tanami Traces refers to the Tanami desert in the northwest of Australia, as well as to the perennial, purple blooms of the weed Echium plantagineum, commonly known as Patterson's Curse. Typical for Drysdale, Patterson's Curse, Tanami Traces uses colors to create the topographical texture of a landscape choked by the luscious lavender and violet hues of the invasive plant. The beauty of Drysdale's vessels is undercut by the malevolence of the plant on the Australian ecosystem. First introduced by a settler using it for ornamentation, the beautiful weed is toxic and has been known to kill horses during the height of its bloom.
With Patterson's Curse, Tanami Traces, Drysdale identifies a key element of the Australian landscape: simultaneous beauty and danger. This theme carries through to her other works. The fragility of ecosystems is apparent in both the subject of an invasive species and the medium and style of the works themselves. Her vessels feature sweeping panoramas of color punctuated by delicately carved lines, giving movement to both the landscape and porcelain. The effect is geological, but also botanical. Under Drysdale's hands, landscapes are not just static ground but living and moving topographies of earth and flora. Consequently, the artist presents a nuanced understanding of land as a place of tension—beauty and danger, life and death, movement and stability all exist synchronously under Drysdale's purview.
Patterson's Curse, Tanami Traces is currently on view in Mutual Affection: The Victoria Schonfeld Collection, on view through February 20, 2022.
-Mariah Ribeiro, Curatorial Intern