Caring for the Land: The Custodian by Judy Natal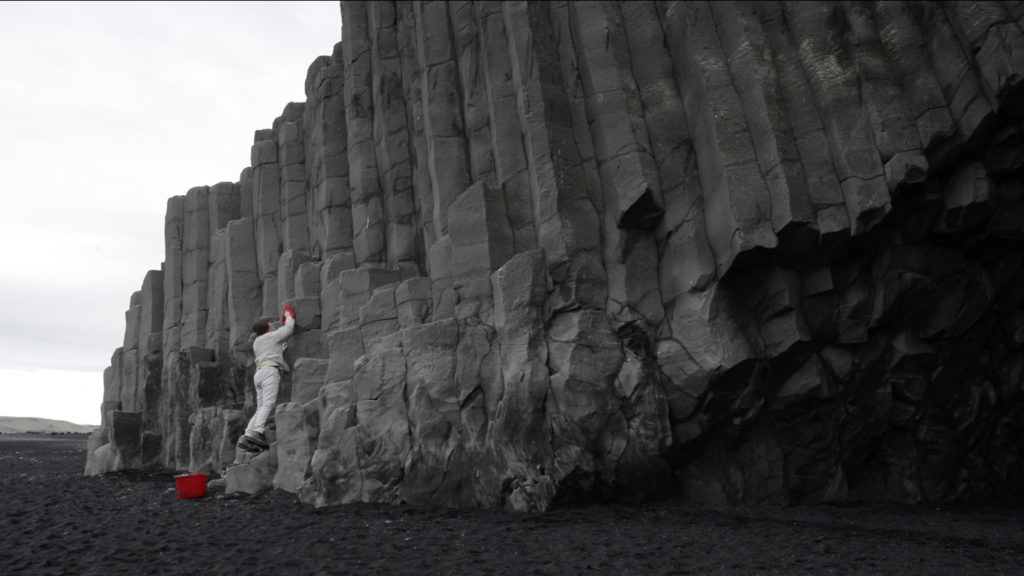 Judy Natal is a Chicago-based artist specializing in photography and video art. She graduated from the University of Kansas with a degree in photography and design theory before earning her Master of Fine Arts in photography from the Rochester Institute of Technology. Natal was a Professor of Photography at Columbia College for over twenty years and has been teaching workshops and public lectures since the early 1980s. She has received numerous artist residencies both nationally and internationally, including at Biosphere 2 in Oracle, Arizona, where she established the research center's artist-in-residence program. Natal has actively been creating photographic works that investigate the complex relationship between human existence and the natural environment since 1997 and recently began focusing her attention on the influence of technology and human ideals of nature.
The Custodian, Natal's first video work and a key component of her Future Perfect series, is a striking representation of how human intervention shapes landscapes. Set on the ash covered Mýrdalsjökull glacier in southern Iceland, the video follows Natal's close friend Sigrún Thorsteinsdóttir as she acts as a metaphorical custodian responsible for tending to and mourning the land. In five distinct sequences, Sigrún's character goes through the motions of sweeping, polishing, and caring for the inconceivably expansive landscape surrounding her. Natal intended for Sigrún's character to parallel supernatural figures in Icelandic folklore known as the Huldufólk, or "hidden people," who are like humans but occupy an alternate world and work endlessly to enforce respect for nature and its power.
The Custodian was inspired by one of Natal's dreams and took years to develop as part of a larger series, with most of the filming taking place during three separate visits to Iceland between 2014 and 2016. The charcoal volcanic ash coating the glacier's surface and stark overcast sky reflect the landscape Natal envisioned in her dream and lend themselves to the dystopian visuals that create a sense of impending catastrophe in her work. While the landscape itself may appear dreary and ambiguous, a cautious glimpse at what the future may hold, the custodian's devotion and attention to caring for the land is hopeful. Their actions may seem futile given the scale of the landscape spread before them, but ultimately, they are necessary acts that demonstrate the human potential to care for and preserve nature in the face of an unknown future.
The Custodian is currently on view in Who What When Where, an exhibition that uses Carrie Mae Weems' photographic series of the same name as a framing device to investigate how subjective lenses of identity shift the interpretation of images. Who What When Where runs through August 22, 2021.
-Jaden Dagenais, Curatorial Intern
Sources:
"Future Perfect." Judy Natal: Illuminating the Present Imagining the Future. https://www.judynatal.com/project/future-perfect
"Judy Natal Bio." About the Artist. Judy Natal: Illuminating the Present Imagining the Future. http://www.judynatal.com/wp-content/uploads/2011/05/Judy-Natal_Bio_2015.pdf
"Judy Natal: Future Perfect." Domus, July 18, 2011. https://www.domusweb.it/en/photo-essays/2011/07/18/judy-natal-future-perfect.html
Reinbold, Craig. "The Machines Are Here and They Are Us: Interview with Judy Natal." Terrain.org, September 21, 2014. https://www.terrain.org/2014/interviews/judy-natal/