Object of the Week: Cabin Interior by Richard Buswell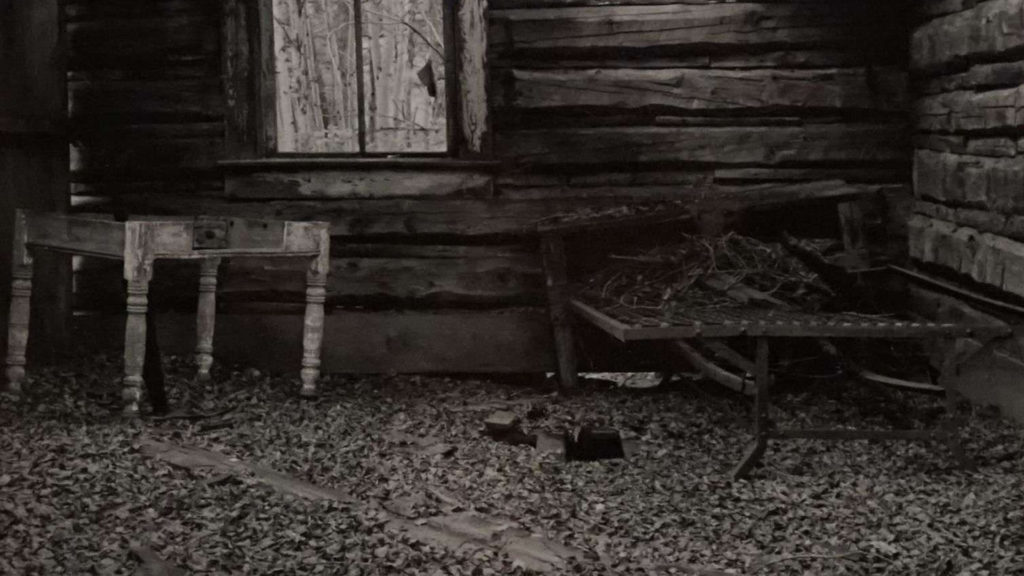 Richard Buswell was born in Helena, Montana in January 1945, a fourth-generation Montanan. His parents, Howard and Agatha Buswell, were avid adventurers and hikers, who would take young Richard on trips to abandoned locales throughout Montana. These early explorations instilled an interest in the ruins and remnants of "ghost towns," a subject he eventually revisited in his photography.
At an early age, Buswell picked up photography as a hobby. In high school, Buswell published some of his early photographs in his school's student newspaper. He graduated from Helena High School in 1963 and then attended Carroll College, where he graduated with a bachelor's in biology, and then went on to complete his medical degree at Oregon Health Sciences University in 1970.
Buswell became a practicing physician in Helena, but his love for photography resurged. He began photographing small towns outside of Helena, paying special attention to the structures and objects abandoned in cabins and farmsteads. In interviews, Buswell expressed interest in capturing the decomposing remains of the Montana frontier, evoking the myths of the American West. The locations that Buswell selected were meant to suggest the lived experiences of pioneering miners, farmers, and townsfolk who occupied Montana during the nineteenth century.
He was influenced by the contemporary work of John Marin, Marsden Hartley, Georgia O'Keefe, and Charles Demuth. Buswell admired these artists for their simplistic beauty. He wanted his photographs to portray accurate depictions of specific Montanan locations, but he also wanted to explore the abstraction of the farm and ranch interiors. By distancing his audience from recognizable landmarks, Buswell hoped to poetically decontextualize the spaces in order to activate viewers' imagination. This reduction of context was supposed to align with Buswell's interest in simple compositions to celebrate the everyday, mundane lives of American frontiersmen and women.
Cabin Interior embodies the philosophical and physical aims of Buswell's oeuvre. In this photograph, Buswell removed viewers from the modern world and transported them into an anonymous wood cabin. Only a white, wooden desk and a rusted, metal bedframe occupy the interior space. In the foreground, the wide wooden floorboards peak out from underneath piles of grey, decaying leaves. In the background, a square window punctuates the cabin walls and reveals the bark of an elm tree outside. Cabin Interior represents the perceived disappearance of historical locations and commemorates the ordinary lives of western pioneers.
Cabin Interior is currently on display in Portal: The Window in American Photography, an exhibition that examines the formal and symbolic potential of windows.
-Tyler Valera, Curatorial Intern
Sources:
Dr. Richard Buswell papers, 1998-2018. MC 391 (17:3-5). Montana Historical Society Research Center. Archives. Helena, Montana.
Lincoln, Marga. "Richard Buswell's Photos – in pursuit of the remnants that remain of Montana ghost towns, New book, acquisition and exhibit." Independent Record. July 3, 2016, updated February 7, 2017.
Plank, Thomas. "Dr. Richard Buswell: Documenting Montana Ghost Towns for 40 Years." Missoulian. July 16, 2018.
Sorich, Jake. "Pair of New Exhibits go up Next Week." Great Falls Tribune. May 23, 2014. H3.
"Spotlight: Richard Buswell." Black & White Magazine. June 31, 2004.
Walsh, Cory. "Exhibition Highlight: Forgotten Past." Missoulian. April 29, 2013.
Walsh, Cory. "'What They Left Behind': Helena Photographer Studies Modern Western Relics." Missoulian. June 1, 2017.