Kindred Beasts: The 2016 Everson Biennial
June 4, 2016 to August 28, 2016
The Everson Biennial has been an important platform for contemporary art by New York State artists since its inception in 1974, offering an outlet for creative visual expression and facilitating lively conversations about both what contemporary art is and what it has the power to become. Kindred Beasts continues this tradition by presenting a carefully selected group of eight artists whose work focuses on the use of fiber and clay. Each artist interprets the medium in unique and innovative ways, while remaining deeply engaged with tradition and respectful of the past. Representing six counties across the state, the artists are: Joe Fyfe, Jeffrey Gibson, Sarah Hewitt, Liz Lurie, Matt Nolen, Sarah Saulson, Bobby Silverman and Linda Sormin.
Kindred Beasts is co-curated by contemporary artist and educator Shelia Pepe of Brooklyn, NY and Sequoia Miller, currently a doctoral candidate in the History of Art at Yale University in New Haven, CT.
Kindred Beasts: The 2016 Everson Biennial is presented with support from Louise & David Rosenfield, Roberta & Cliff Malzman, and Sidney Manes.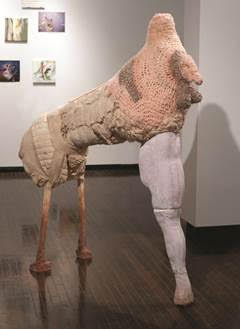 Sarah Hewitt, Kindred Beast, 2014, crocheted, stitched, stuffed, carved, and constructed yarn, mattress stuffing, fabric remnants, twine, styrofoam, wood, and clay, 73 x 53 x 20 inches.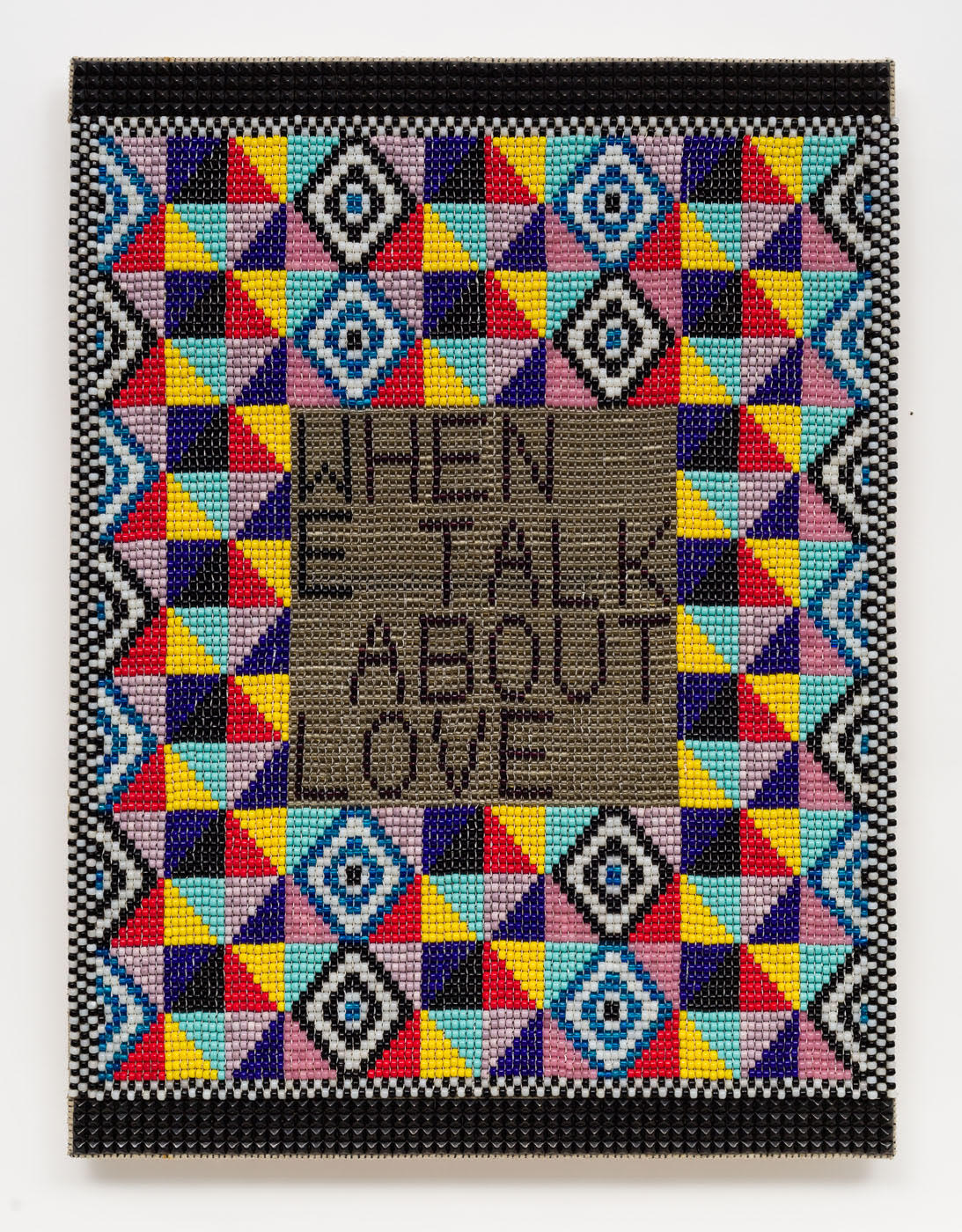 Jeffrey Gibson, When We Talk About Love, 2015.
Related Events
Members' Opening Night Reception
June 3, 6.30 – 8.00pm
Free for Everson Members / $15 Non-Members
Celebrate the opening of Kindred Beasts: The 2016 Everson Biennial, Kate Gilmore: Touch like this, Hold like that, and WaterCRAFT. Enjoy live music, hors d'oeuvres and a cash bar.
Meet the Curators: The 2016 Everson Biennial
June 23, 6.30pm
Free with Museum Admission

Join the Everson in celebrating the rich artistic talent found in New York State. Guest co-curators of Kindred Beasts: The 2016 Everson Biennial Sheila Pepe and Sequoia Miller will offer a guided gallery walk to discuss selected artworks in the exhibition.
Artist Open
July 14th, 6.30pm
Free with Museum Admission
Explore the galleries and meet some of the artists featured in Kindred Beasts: The 2016 Everson Biennial. Artists will share their materials and techniques through mini-demonstrations and offer opportunities for open dialogue.
Related Resources:
Download the Kindred Beasts Family Guide! ›
Download a PDF of the Kindred Beasts catalog ›
Printed catalogs are for sale in the Everson Museum Gift Shop for $5.00.
Take the Kindred Beasts Artists on Artworks Audio Tour, or listen from home to prepare for your visit! Click on the artist name below to hear what they have to say about their artwork:
Liz Lurie ›
Sarah Saulson ›
Jeffrey Gibson ›
Sarah Hewitt ›
Matt Nolan ›
Joe Fyfe ›
Bobby Silverman ›
Linda Sorman
If you would like to listen to the Audio Tour while you explore Kindred Beasts, you may use links above to access it on your phone, borrow an iPod free of charge from the Visitor Services Desk, or utilize the iPads situated in the galleries.
Related Press:
Top 5 Things To Do at the Everson Museum of Art, June 2016 – Syracuse.com ›
Stoneware, Sculptures And Shawls In Statewide Show – Syracuse New Times ›